Workers at Republic Services/BFI Ox Mountain Landfill Ratify New Agreement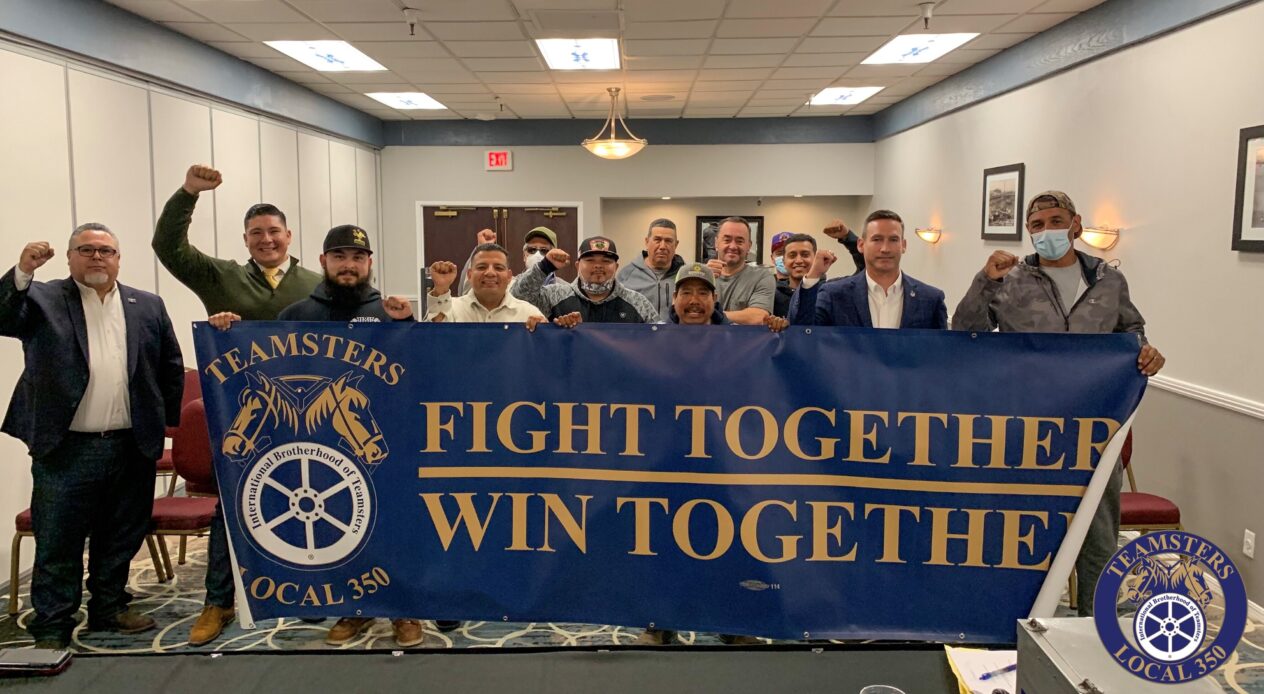 Local 350 Members Vote Overwhelmingly in Favor of New Five-Year Agreement
Press Contact: Robert Sandoval Phone: (650) 757-7290 Email: r.sandoval@ibtlocal350.com
(DALY CITY, Calif.) — On March 2, 2022, workers at BFI Ox Mountain Landfill voted to ratify a new five-year collective bargaining agreement. The Republic Services-run landfill is maintained and operated by a 15-person unit represented by Local 350 and is located off Highway 92, just three miles east of Half Moon Bay. The unit consisting of laborers, scale house operators and class A drivers.
"They deserve this agreement," said lead negotiator and Business Representative Robert Sandoval. "Compared to some of our other legacy Republic Services CBA's and units – this unit is fairly new, and the number one goal was to ensure we negotiated substantial increases in wages and maintain the full maintenance of benefits which includes the lifetime retiree medical, but also attain parity in contract language with our other respective CBA's and providing economic increases throughout the contract by significantly improving current language or the addition of new language."
Some of the highlights include retro pay back to the expiration of the contract, an increase to the percentage in premium pay for leads, an eighth week of vacation, shortening the break-in rate for future members, reducing the amount of time a member can be potentially suspended, increasing compensation for weekend work and for the first time in this unit – providing personal days that can be used at the discretion of the membership separate from their twelve sick days and vacation.
A collective effort which included President of Teamsters Local Sergio Arranaga, a former front-end loader for Republic Services and negotiating committee member Cesar Parreira, and Solid Waste and Recycling Division Representative and Teamsters Local 350 Vice President Larry Daugherty.
"I'm proud to be a Local 350 member! The union representatives Robert Sandoval and Larry Daugherty started strong in negotiations, never backing down, and they took care of a lot of things that needed addressing from the prior contract. We believe this to be a great contract for the team, and the team also liked it on account of the vote. It was a great experience, and I look forward to doing it again. Hope other locals have great representation as we do," Parreira said.
"I'm pleased that this process went rather smoothly considering what recently went down with our fellow Brothers and Sisters in Southern California. While we do have the benefit of union density in this line of work for our local and in the Bay Area, I want to commend the Solid Waste and Recycling Division and Director Brother Chuck Stiles for all the work they do applying pressure year-round across the country with Republic Services. When you're dealing with one of the largest corporations in this industry, a small unit like this of fifteen folks becomes a group of tens of thousands, knowing we'd have their support if necessary. That's a powerful thing. Also, I'd be remised if I didn't give a special acknowledgment to Division Representative Brother Daugherty – his wealth of knowledge and insight dealing with these employers is second to none – especially when dealing with Republic. You truly can't put a price on that," Sandoval said.
Teamsters Local 350 was chartered on October 8, 1936, representing members in the Solid Waste & Recycling Division, Bakery & Laundry Division, and Public Sector Division.
« Previous
Next »