Minnesota Warehouse Quota Measure Takes Important First Step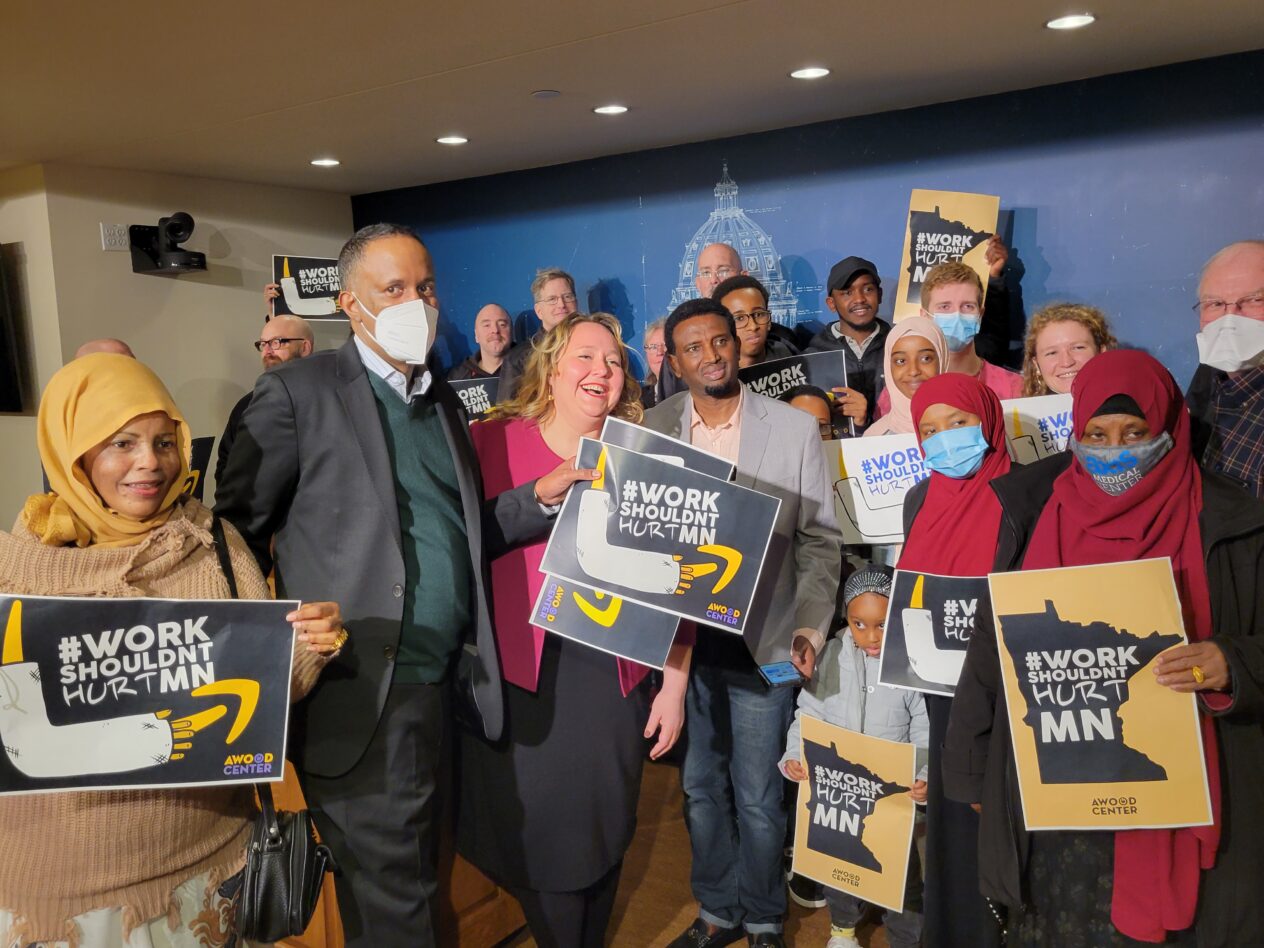 Responding to community pressure from Minnesota Teamsters, community organizations and other advocates, the Minnesota House took action this week on legislation designed to combat abusive practices by warehouse employers, namely Amazon, who use secret productivity quotas in order to force workers to operate at unsafe rates of speed. Teamsters at Local 120, Local 638, and allies at the Minneapolis-based Awood Center have been front and center in drawing attention to the issue in Minnesota.
Currently at employers like Amazon, computer-generated algorithms decide how many orders an individual worker should be performing over a given time. The company does not inform the employee of the expected metrics, creating a culture of fear where workers abuse their body through extreme repetitive motions in an attempt to meet an invisible quota and not lose their job.
"Managing by secret algorithm, as Amazon does in their warehouses, is an attack on all working people and an affront to what has traditionally been a middle-class job for our warehouse members," said Tom Erickson, President of Teamsters Local 120 in Blaine, Minn. and Director of the Teamsters Warehouse Division. "Lawmakers of all parties need to understand the damage this company is doing to their constituents and our communities."
"Bills like these are important first steps in helping rein in Amazon at the state level," said Sean O'Brien, Teamsters General President. "But the ultimate remedy is full collective bargaining and a negotiated union contract."
The legislation still faces an uphill fight in a Republican-controlled state Senate.
Amazon has an annual worker turnover rate of greater than 100 percent, due in part to its high rates of serious disabling injuries due to an abusive, unrealistic pace of work. The company's own internal documents from 2020 stated its injury rate was 80 percent higher than that of warehouse workers working at similar facilities nationwide.
In an effort to fight this trend, Minnesota bill HF 2774 would force large warehouse distribution centers to clearly inform workers about expected quotas and make it illegal to have quotas interfere with safety and health practices on the job. It would also give workers protection if the employer terminates or disciplines them based on a quota that was either not disclosed or changed without an employee's knowledge. The bill now heads to the state Senate for further consideration.
The Teamsters have been engaged on this issue in Minnesota and in legislatures across the country. By fighting for fair treatment for all warehouse employees, the union can support Amazon workers while at the same time protect existing Teamster members by preventing a race to the bottom in the warehouse industry.
« Previous
Next »