Teamster Waste Workers in Illinois Secure New Agreement at Republic Services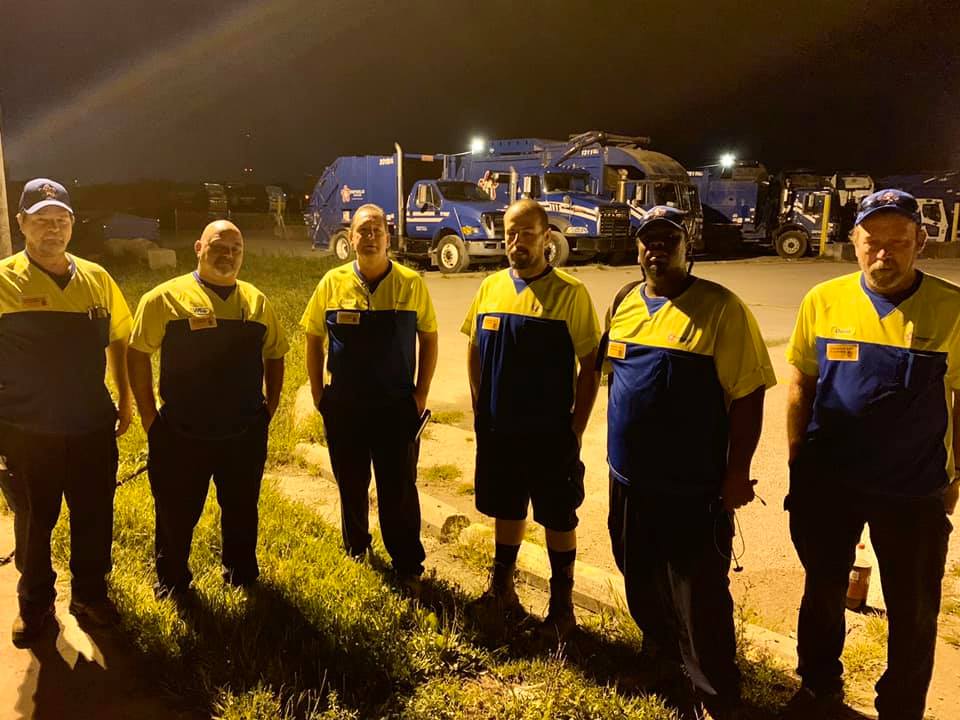 Local 50 Members Ratify Four-Year Contract with Improvements Across the Board
(SWANSEA, Ill.) –Teamster waste workers in Southern Illinois reached an agreement late Monday night at Republic Services. The four-year contract guarantees substantial wage increases, affordable health care and countless other protections over the next four years for the Local 50 members.
"We finally got a deal that provides us with competitive wages. The local did a great job in negotiations and we were happy with everything that was negotiated. My co-workers are happy, too. There was a great turnout at the ratification and a lot of happy people following the vote. We felt that these are the wages, benefits and protections we deserve," said Dan Padgett, a 15-year residential driver who also serves as a shop steward for Local 50.
Republic workers ratified the agreement after several weeks of negotiations. The four-year contract covers 75 residential drivers, commercial drivers and mechanics. Workers voted for ratification by an overwhelming 5-1 margin.
"This is a strong group of workers who took an active role in the bargaining effort. Since organizing nearly 20 years ago, this is by far the best contract. Drivers and mechanics took their ideas and voices to the company and battled through it. Everything in the agreement is a gain for workers," said Pat Nichols, President of Local 50.
The contract also includes double-time pay for all working holidays and annual 401k increases, Nichols noted.
"I've known this group for a long time and know many of these workers personally. They are a strong group and some of the most dedicated members of our division. Their commitment to both their job and their union was on full display during these negotiations, and this agreement reflects their strength as a unit," said Chuck Stiles, Director of the Teamsters Solid Waste and Recycling Division. "I am proud of what they have accomplished in this agreement. It's a testament to their bond and the result of many years building at the bargaining table. They will only continue to gain in the future."
Founded in 1903, the International Brotherhood of Teamsters represents 1.3 million hardworking men and women throughout the United States, Canada and Puerto Rico. Visit www.teamster.org for more information. Follow us on Twitter @Teamsters and "like" us on Facebook at www.facebook.com/teamsters.
« Previous
Next »