O'Brien Elected to ITF Executive Board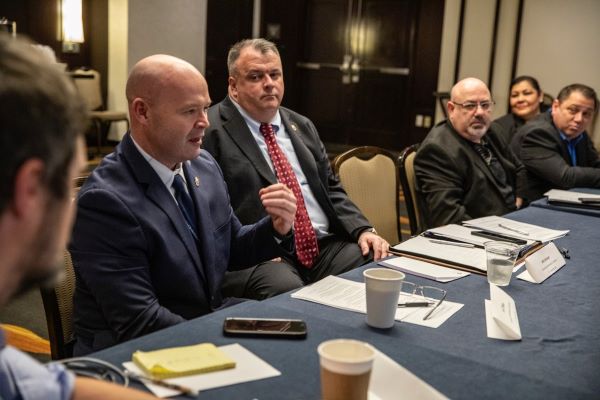 Federation Selects Teamsters General President to Help Lead the Fight for Workers' Rights Around the World
Teamsters General President Sean O'Brien was elected today to serve on the International Transport Workers' Federation (ITF) Executive Board. The ITF fights to improve workers' lives across 150 countries.
"I am appreciative of this nomination. We have to collaborate and strategize to improve the lives of the workers who control every mode of transportation. The Teamsters will be hands on in this fight for our brothers and sisters around the world," O'Brien said.
In attendance at the meeting were representatives from the U.S. affiliates of the ITF, along with General-Secretary Steve Cotton, Assistant General Secretary Rob Johnston, and the President and National Secretary of the Martime Union of Australia Paddy Crumlin.
The selection will be confirmed at the ITF's Executive Board meeting in April.
The ITF has nearly 700 affiliated trade unions and provides a voice for nearly 20 million working men and women around the world.
« Previous
Next »