Teamsters Food Processing Director Peter Finn Testifies in Favor of SB 1308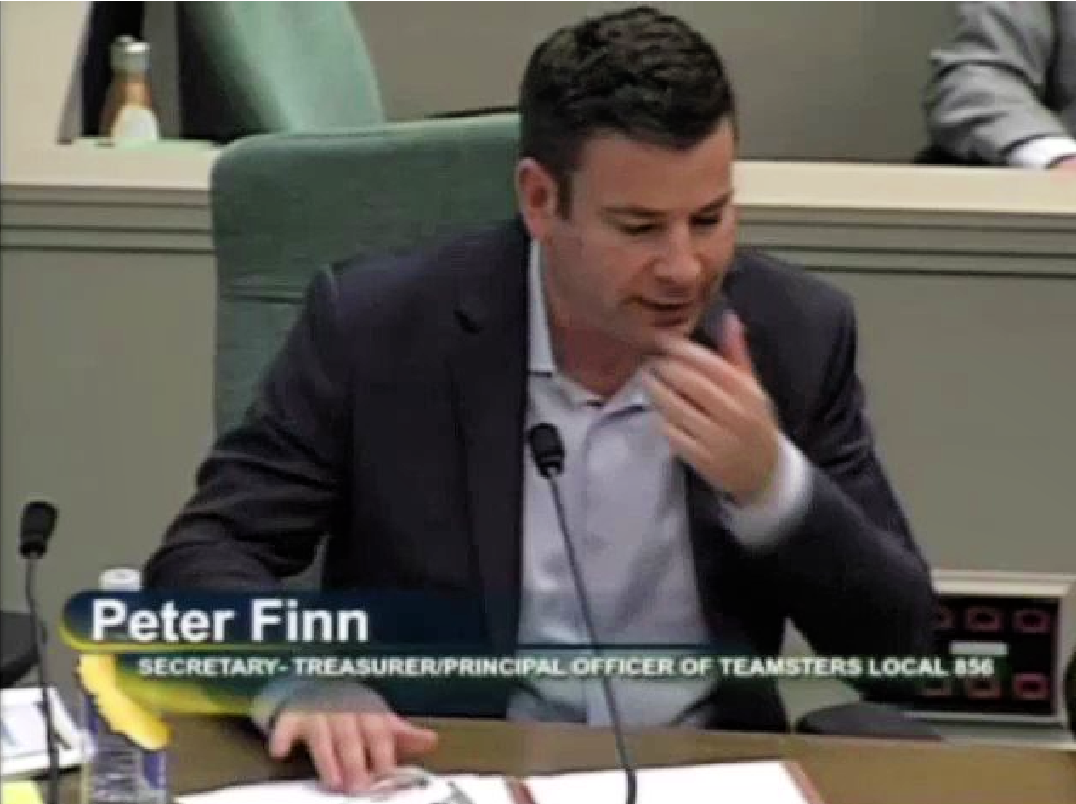 This morning Teamsters Food Processing Division Director and Local 856 Secretary Treasurer Peter Finn addressed the California State Senate Agricultural Committee. He testified in support of California State Senate Bill 1308, legislation that would clarify and strengthen existing "Buy American" requirements by prohibiting schools from buying non-American products unless there is a 25 percent or more price differential.
"When public schools buy agricultural and processed food products from other countries, California loses good union jobs," said Finn. "Foreign outsourcing hurts workers and the communities that depend on the agriculture and food processing industries to support local economies. Students also suffer. California agriculture follow strict health, food safety, and environmental protection laws that ensure a safe and high-quality food supply."
The bill supports strong union jobs and is now being referred to the Committee on Governmental Organization. It is sponsored by State Senator Anna Caballero (D – Salinas).
« Previous
Next »