UPS Member Update Call to be Held April 10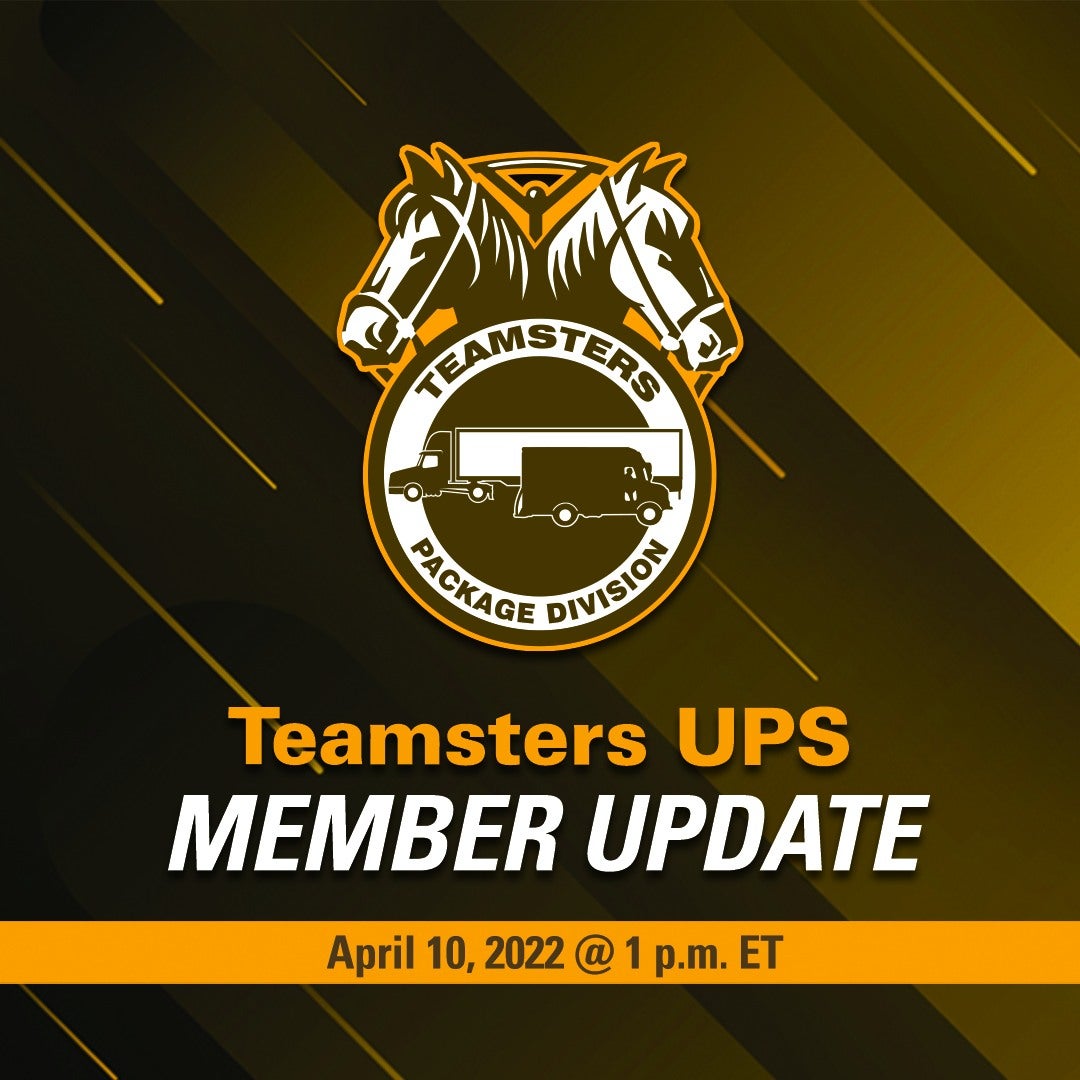 A Teamsters UPS member update Zoom call will be held at 1 p.m. Eastern on Sunday, April 10. General President Sean O'Brien and General Secretary-Treasurer Fred Zuckerman will be reviewing the changes to the Package Division to assist local unions in the representation of our UPS members.
Click here to register for the webinar.
« Previous
Next »