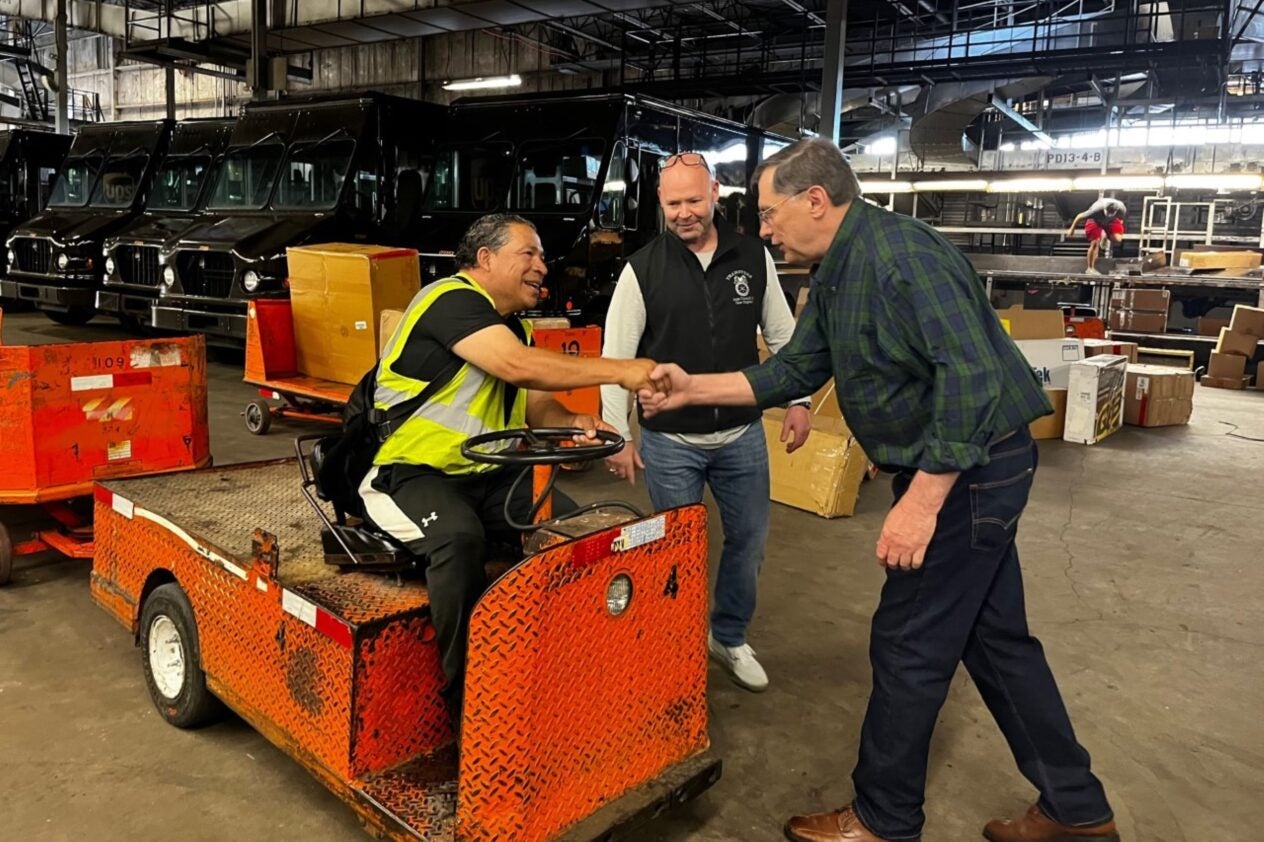 General President Sean M. O'Brien and General Secretary-Treasurer Fred Zuckerman Visit with Members Across the Country
During the first month of their administration, Teamsters General President Sean M. O'Brien and General Secretary-Treasurer Fred Zuckerman have been barnstorming the country, visiting with rank-and-file members and shop stewards at local unions nationwide.
O'Brien and Zuckerman have made visiting with Teamster members their top priority as they chart a course for the union's future.
At UPS, the two leaders have been focused on getting members' feedback on what they want to see in the upcoming UPS contract. Although they have been in office for less than a month, O'Brien and Zuckerman have already visited UPS members in New Hampshire, Florida, Maryland, Georgia and Minnesota.
"Our first job as leaders of this International Union is to listen to the members who put us here," O'Brien said. "Whether it's UPS or any other employer, we have to make certain we hear members' concerns so we can bring those issues to the bargaining table."
Zuckerman added, "These visits around the country with the rank-and-file members are essential when it comes to rebuilding a fighting Teamsters Union. Sean and I are working to make sure that the members' voices are at the center of everything that we do."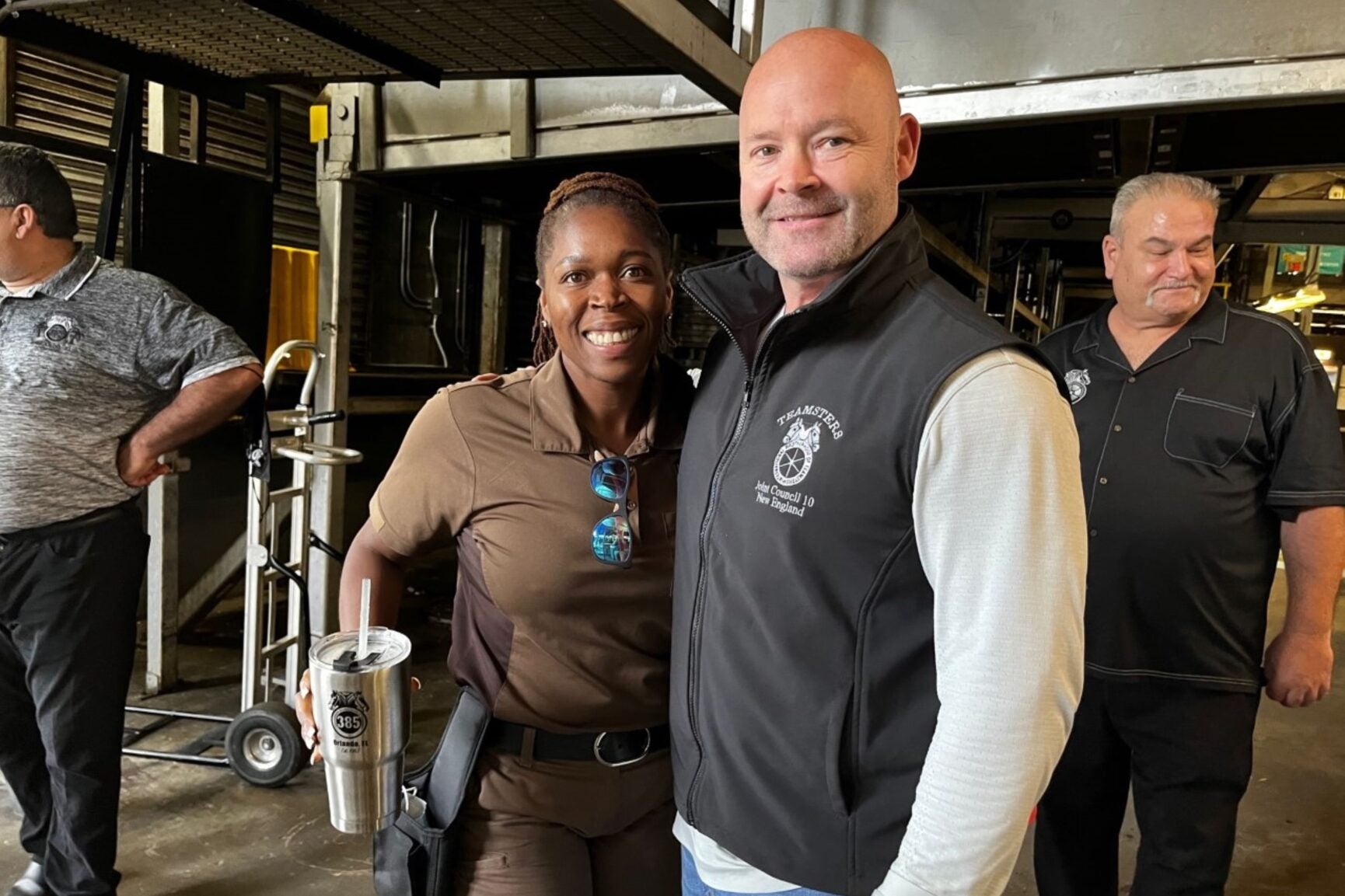 Strike Lines, Steward's Seminars and More
Beyond UPS, O'Brien and Zuckerman spent their fourth day in office traveling to Seattle to join Local 174 members on strike at Stoneway Concrete. The members – and those at five other concrete companies in Seattle – had been on strike since November. O'Brien and Zuckerman presented the members on the picket line with $1,000,000 in support from the International to help the workers and their families who faced hardship during the strike.
This week, O'Brien and Zuckerman visited Local 385 members at Disney in Orlando and joined Local 728 President Matt Higdon in Atlanta to speak with members at ABF Freight, USF Holland, Emory University and Red Cross.
Last week, the General President was joined by International Vice President Bill Hamilton to speak with Local 929 members at the Philadelphia Wholesale Produce Market. O'Brien and Hamilton also visited Local 107 members at an automobile processing plant.
And earlier this month, O'Brien visited Local 633 Department of Public Works members in Hooksett, New Hampshire as well as Local 633 members at First Student and Coca-Cola.
More to Come
O'Brien has also met with shop stewards in recent weeks to talk about the importance of steward-member communication. He spoke with Local 186 shop stewards recently at their shop steward's seminar in Ventura, Calif. and attended Baltimore, Maryland Local 570's steward's training and seminar on March 30. O'Brien attended Local 25's steward's seminar in Boston on April 10 as well.
Separately, Freight Division Director John Murphy, International Vice President Danny Avelyn and Central Region Freight Coordinator Mike Hienton walked the docks at YRC and Holland in Indianapolis last week to talk with members of Local 135 about the freight contract.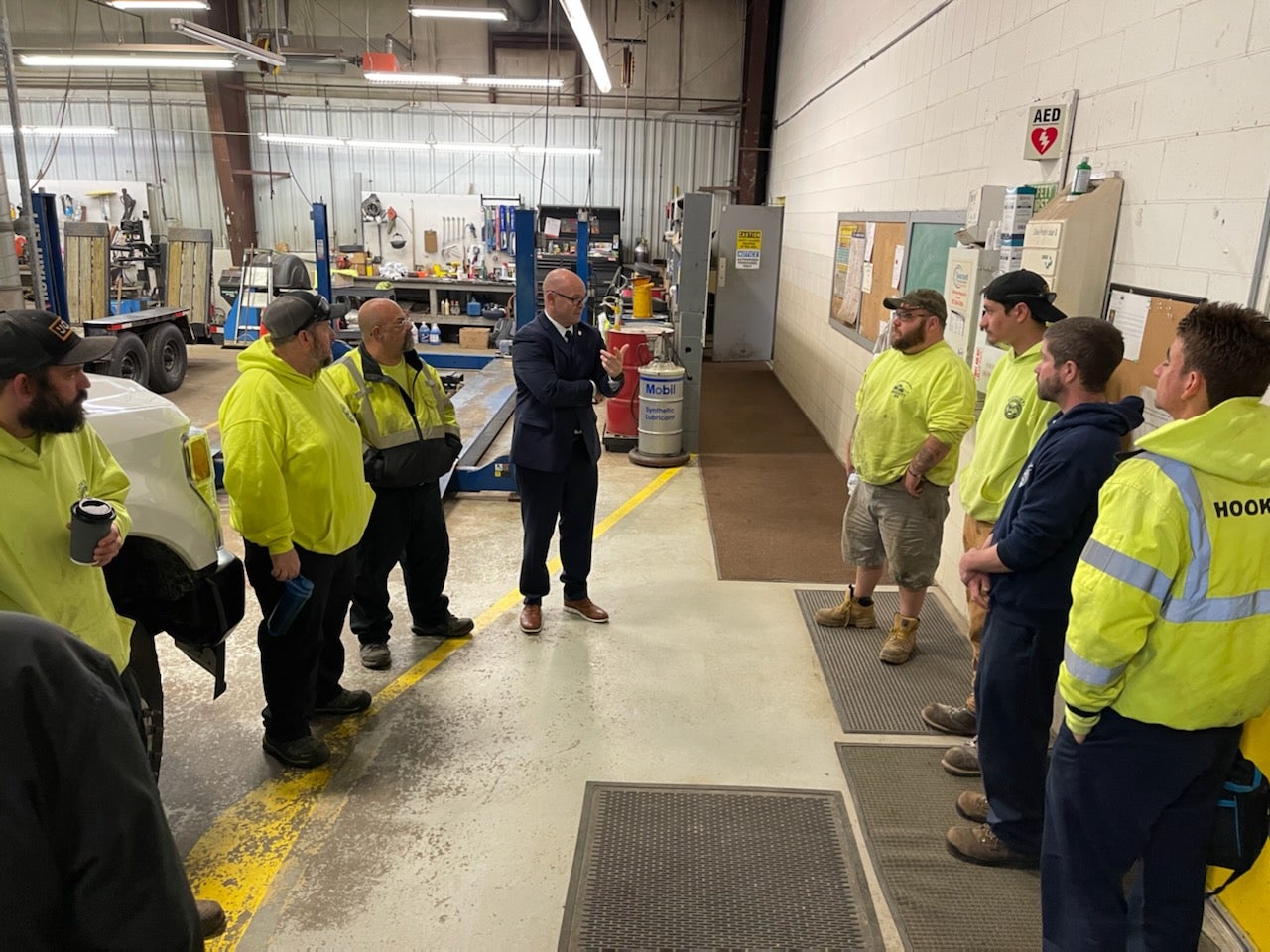 More meetings with the membership are planned, with O'Brien visiting members in Minnesota and Ohio next week.
To follow along as O'Brien and Zuckerman continue visiting with and listening to members, follow the updates on the Teamsters Facebook page and Instagram.
« Previous
Next »