Local 41 Driver Stays True to Union Roots with Teamsters Horse Hitch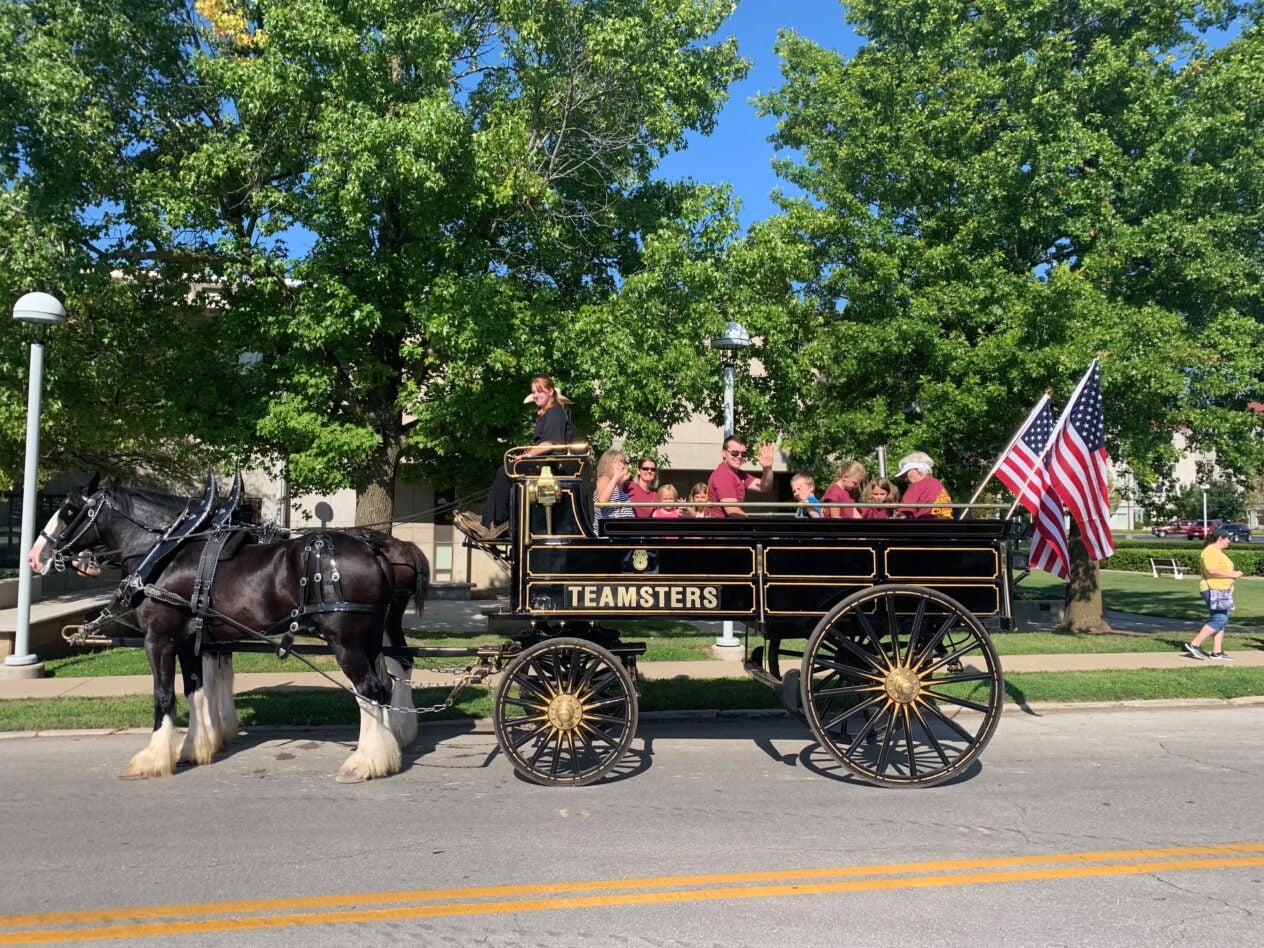 Teamsters Local 41 member Shawn Gordon knows exactly why his union is called the Teamsters. And he wants newer generations to understand it too.
The ABF driver, who's been a member of the union since 1994, said his grandfather drove teams of horses in New York City. So Gordon, who lives in Missouri, decided to do the same in his free time in a Teamster-branded carriage, taking horses on the road to parades and fairs so others could see them.
"I took it upon myself to educate because I thought it was important," Gordon said.
The roadshow, Teamsters Horse Hitch, began with a 2001 Labor Day parade in Springfield, Mo. But as word got out, Teamsters all over the Midwest began to request he attend their events. There were state fair appearances, and parades in Omaha, Neb. and Kansas City, Mo. — home to Local 41. The carriage displayed historical information about the early days of the Teamsters Union.
"We are kind of an interactive deal," he said. "There is an educational value to it. It is like a mobile museum."
Last year, Gordon and his team showed up at state fairs in Minnesota and Missouri, and back at Springfield's Labor Day parade. A trip to Indianapolis for the opening of Teamsters Local 135's new union hall in August is on the agenda for 2022. Teamsters Horse Hitch also has a growing social media presence on TikTok and Facebook.
Ensuring the horses are fed and cared for, including the price of gas needed to transport the entire team to different events, does place a limit on Gordon's passionate project. While he is compensated for appearances and sells branded T-shirts and sweatshirts online, upkeep remains a challenge.
To learn more about Gordon's volunteer efforts, visit Teamsters Horse Hitch on Facebook.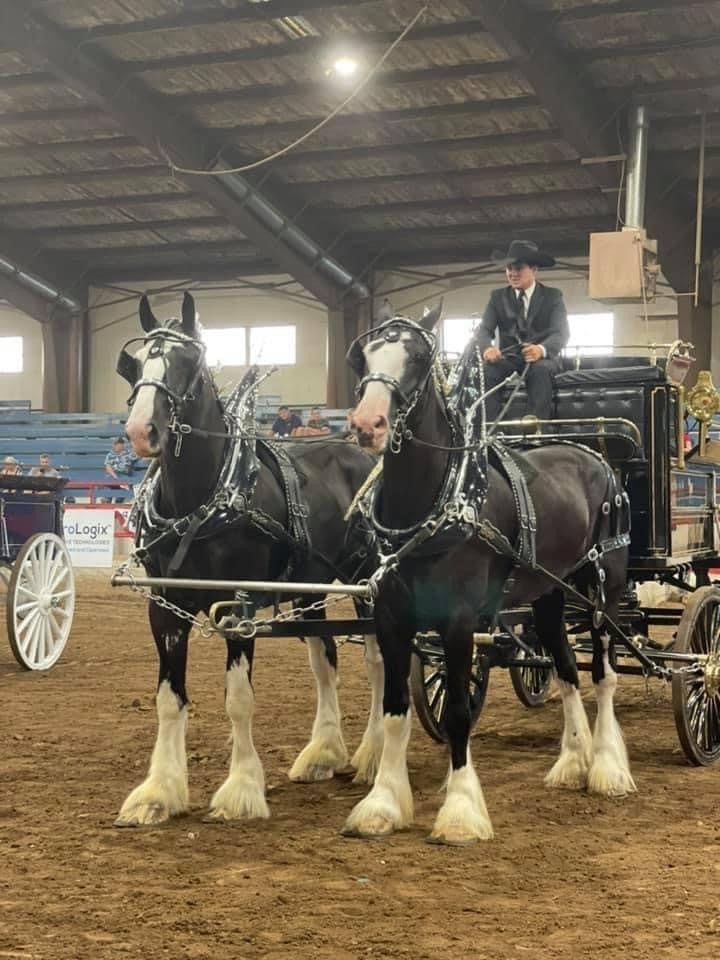 « Previous
Next »