Teamsters Blast Amazon for Excessive Executive Compensation, Mistreatment of Workers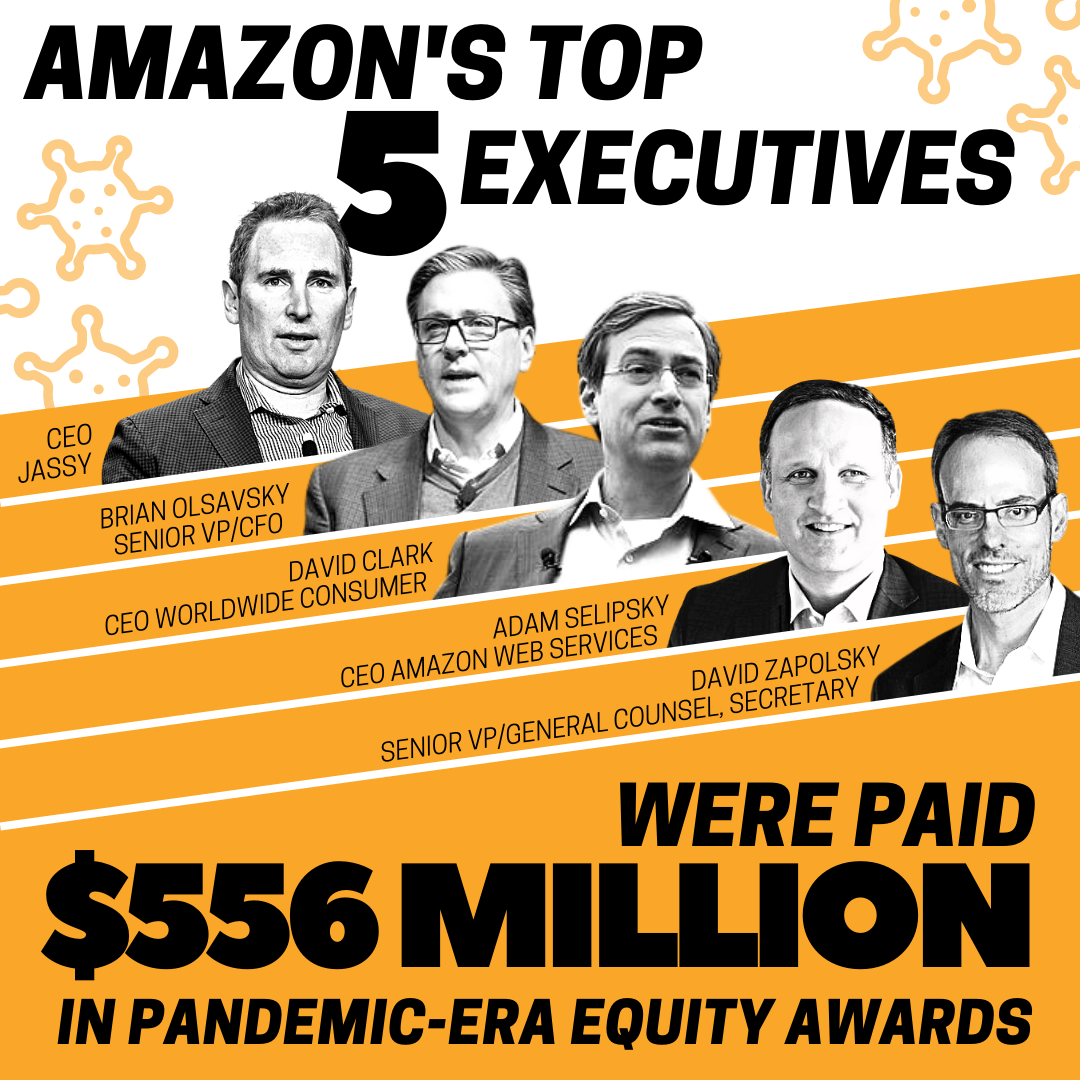 Report Details Amazon is Paying CEO Andy Jassy 6,474 Times the Median Worker; Other Execs Receive Huge Payouts
(WASHINGTON) – The International Brotherhood of Teamsters today released a new report detailing Amazon's excessive executive compensation, including data that Amazon paid its CEO Andy Jassy $212 million last year, approximately 6,474 times the median Amazon worker. The report called on the company to better compensate its workers and reinstate its COVID-19 paid leave policy.
"Andy Jassy inherited a fortune by becoming Amazon's CEO," said Sean M. O'Brien, Teamsters General President. "He's raking in hundreds of millions of dollars with no accountability for the company's disgusting treatment of its workers."
Glass Lewis, a top proxy advisory firm, recently issued a report stating that Amazon shareholders "ought to be concerned by CEO Andy Jassy's 'excessive' pay." The other leading proxy advisory firm, Institutional Shareholder Services (ISS), said in its report regarding Jassy's pay that it, "is excessive in the context of an internal promotion."
The release of the report comes as the Teamsters launch a social media campaign highlighting the massive pay discrepancy between Amazon's executives and its workers. Amazon pays its median full-time U.S. worker about $19 per hour and forces workers to move at a rapid pace that results in twice as many serious worker injuries as at other warehouses.
Andy Jassy is not the only executive who Amazon is showering with huge payouts. While Amazon ripped away paid leave for workers with COVID-19, the company paid its top five executives $556 million in pandemic-era equity awards.
The Teamsters report calls on Amazon to compensate workers for the revenue they bring in for the company. Amazon cannot generate $443 billion in annual sales without the labor of its warehouse workers and drivers who sort, pack and deliver packages. The Teamsters are also calling on the company to reinstate its COVID-19 paid leave policy.
Founded in 1903, the International Brotherhood of Teamsters represents 1.2 million hardworking men and women throughout the United States, Canada and Puerto Rico. Visit www.teamster.org for more information. Follow us on Twitter @Teamsters and "like" us on Facebook at www.facebook.com/teamsters.
« Previous
Next »