Teamsters Commemorate National Police Week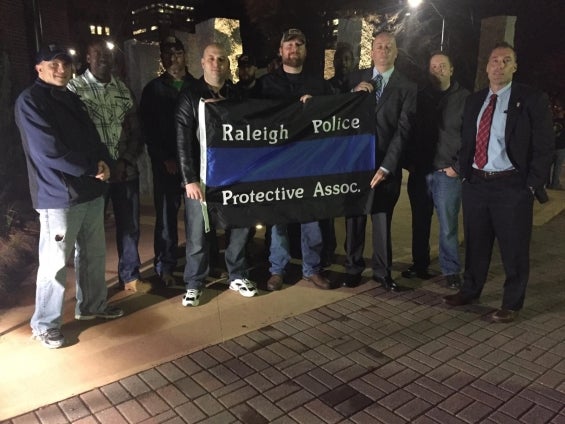 Union Honors Those Who Protect and Serve
By Carl Bailey
National Police Week is observed May 15-May 21, 2022. The Teamsters Union is honored to represent tens of thousands of men and women in uniform who protect millions of Americans.
I started my career in law enforcement, serving as a detective in McKeesport, Penn. As a sworn officer, I know that the job goes beyond responding to calls from residents, walking a beat, investigating violent crime or any of the other roles for which we are commonly known. We are there to comfort grieving families. We are there to assist someone struggling with addiction with resources for substance abuse counseling. We are there to save lives during a vehicular accident, fire or natural disaster. We are there to keep young people safe not just by patrolling through neighborhoods, but through supporting them in attending after school programs, summer jobs and athletic leagues. We are there for the members of our communities at their most vulnerable, terrified and desperate – sometimes when nobody else is there for them at all.
For these reasons and so many more, the job of policing is excruciatingly difficult. This is why it is an honor to work so closely with Teamsters all across the country to negotiate the best contracts possible for our members in blue. Affiliates like Local 117 in Seattle, Local 320 in Minneapolis, Local 237 in New York City, and Local 391 in North Carolina have negotiated incredibly strong contracts for their members. At Local 205 in Pittsburgh, we represent over 50 law enforcement agencies. Many of those police departments pay over $100,000 per year for patrolmen and the rest are not far behind. Our collective bargaining agreements guarantee some of the best wages, benefits and job protections among law enforcement throughout the country. The Teamsters also provide free legal services to our members in uniform through the Teamsters Legal Defense Fund.
For all of the men and women who wear the badge, I'd like to wish you a safe National Police Week. No matter who you are or where you go, never forget you have 1.2 million Teamster brothers and sisters who have your back.
Carl Bailey is the President of Teamsters Local 205 and Chairman of the Teamsters Law Enforcement League.
« Previous
Next »