Teamsters Committed to Strengthening Solidarity Among National Rail Unions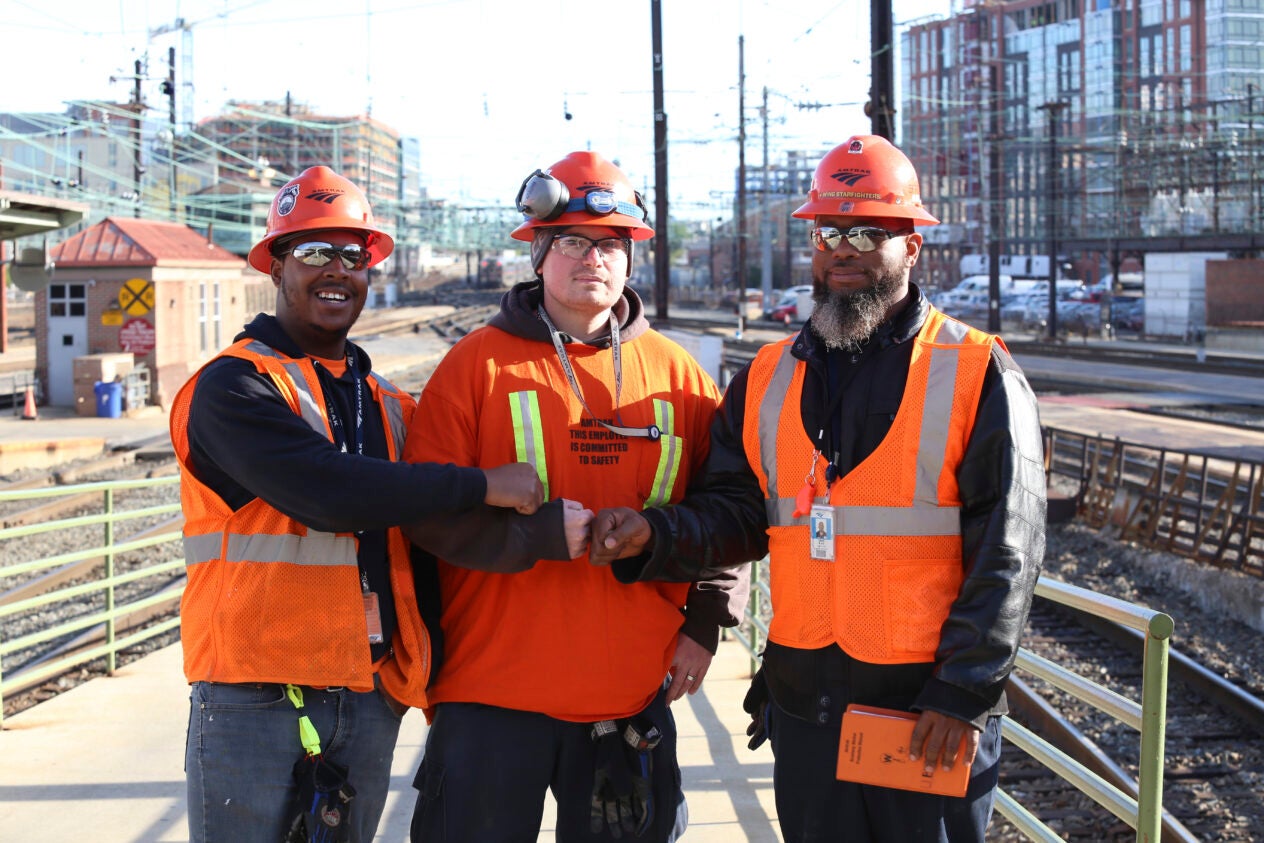 Under the new leadership of General President Sean M. O'Brien and General Secretary-Treasurer Fred Zuckerman, the International Brotherhood of Teamsters is committed to leading the charge to rebuild and strengthen solidarity among unionized rail workers across the United States.
O'Brien has pledged the union's full support to empowering the Teamsters Rail Conference in new and innovative ways, ensuring the union's rail membership gets the resources it needs to expand its ranks and fight back against greedy, short-sighted national carriers.
The Teamsters Rail Conference includes the Brotherhood of Locomotive Engineers and Trainmen (BLET) and the Brotherhood of Maintenance of Way Employes Division (BMWED). Together, O'Brien and Zuckerman have pledged to meet members where they are and provide the manpower, research, and communications necessary to protect U.S. rail workers and secure victory for long overdue contracts.
"We've entered a new chapter in the long and hard-fought history of the Teamsters Union, and that means we have the chance to recommit ourselves to better serving our entire membership," O'Brien said. "All too often, railway workers are forgotten about, overlooked, or taken for granted. But they too are some of this nation's finest frontline and essential workers. The work they perform is critical to making this country run, and they deserve strong contracts that honor that labor and put money back in their pockets.
"In this new era, the Teamsters are ready to do whatever it takes to protect, preserve, and defend our rail workers. The International is going to ensure they've got a union they can be proud of."
"The Teamsters Union is fully focused on doing whatever we can to protect our men and women in rail," Zuckerman said. "Right now in our current contract fights, and later on down the line, that's going to mean leveraging every ounce of political power and exhausting all resources to get to where we need to be. Our number one concern is ensuring that rail workers across all of our union coalitions are taken care of and represented to the fullest."
The Teamster leaders are already working with Dennis Pierce, President of the Teamsters Rail Conference and BLET National President, and Freddie Simpson, National Division President of BMWED, to develop additional strategies to win at the bargaining table. The International Union is surveying and rebuilding communication channels and partnerships with other labor groups in the railway industry to ensure a more unified front is established to safeguard workers for generations to come.
"The National Carriers have posted record-breaking profits during the pandemic, and they continue to make more profits with every passing month," Pierce said. "Our members are the ones keeping this country's railroads running and they have earned — and rightfully expect — contract protections that respect the sacrifices they and their families make every day."
"People forget the history of railroads and can be quick to overlook how hard these jobs are, but railroads and railway workers remain essential to our economy," Simpson said. "This is why unity among all Teamsters is vital to protecting our members nationwide. The only way to win this fight is to wage it together."
"Rail work isn't easy. Neither is building and maintaining solidarity. But Teamsters know how to do both," O'Brien said. "So to all of our rail workers and to Teamster members far and wide, let me say it again — put your helmets on and buckle your chinstraps because this is a full contact sport."
« Previous
Next »