Armstrong Ambulance Workers Overwhelmingly Vote to Join Teamsters Local 25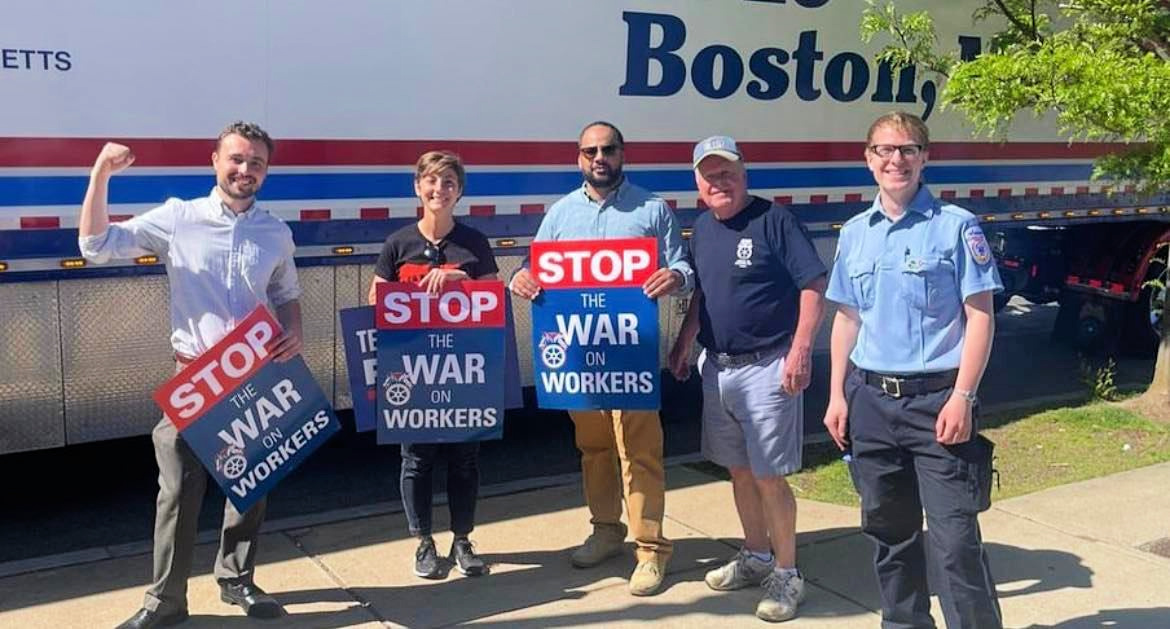 Over 150 EMS workers at Armstrong Ambulance voted overwhelmingly on June 15 to join Teamsters Local 25 in Boston, Mass. This victory is following a nearly year-long campaign which faced aggressive union busting by the company.
"These workers faced challenges along the way but kept pushing forward because they saw the benefits of joining Local 25 and what can happen when we join together as one voice," said Local 25 President Tom Mari. "I'm proud to call Armstrong Ambulance workers our newest brothers and sisters, and look forward to working with them on a first contract that these new members can be proud of."
Workers met with the Teamsters in May last year regarding unsafe conditions, horrible pay, and a general lack of respect by the company. Together the workers' organizing committee and the Teamsters Joint Council 10 New England Organizing Department conducted one-on-one meetings with more than sixty-five percent of the company. This campaign faced numerous challenges such as high turnover and daily union busting by the company. Workers held strong despite these challenges and today have emerged victorious.
These EMTs, Paramedics, and Chair Car Drivers work out of bases in Waltham, Medford, Arlington, Brighton, Saugus, Stoneham, and Woburn.
The Joint Council 10 Organizing Department has worked on this campaign for months, informing workers of the organizing process and the strength in being part of the Teamsters Union.
"They are the first responders who make sure we get the best possible treatment during the worst of possible times," said Mari. "The Joint Council 10 Organizing Department worked tirelessly to make sure that these workers got the union representation they deserve."
« Previous
Next »