Teamsters Rail Conference Member Update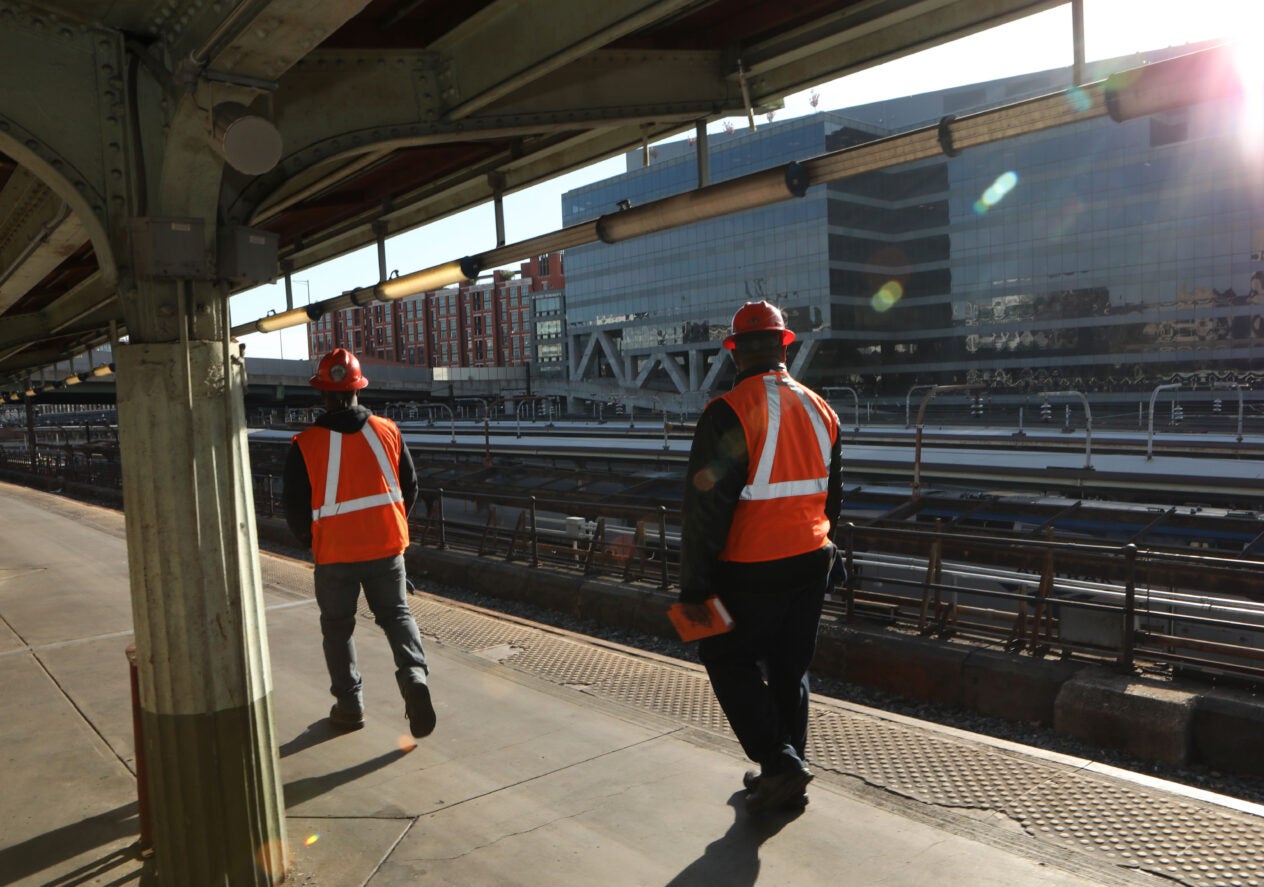 Teamsters Demand Release from Mediation to Protect Jobs, Repair Supply Chain
The International Brotherhood of Teamsters is calling for an end to mediation with Class I rail carriers conducted by the National Mediation Board (NMB) and is requesting the board issue a proffer of arbitration to show how serious the Teamsters are about negotiating a fair and equitable contract for essential workers. The carriers have dragged out talks for more than two years, and throughout that entire period they have refused to bargain in good faith.
In recent weeks, rail carriers continue to make no contract proposals that the membership would accept, even during compulsory NMB governed mediation. The employers, who have played a critical role in supply chain issues plaguing the nation, have made little-to-no-movement to improve railway workers' wages or working conditions, instead driving hundreds of employees out of the industry through their continued refusal to negotiate on key issues with the Unions.
"The national rail carriers aren't bargaining in good faith or showing any indication that they care about essential rail workers," said Fred Zuckerman, Teamsters General Secretary-Treasurer. "The truth is that thousands of workers have been disrespected and forgotten about by the rail carriers across the North American rail system, and the Teamsters Rail Conference is demanding stronger action and meaningful intervention by the federal government to end this impasse."
The Teamsters Rail Conference includes the Brotherhood of Locomotive Engineers and Trainmen (BLET) and the Brotherhood of Maintenance of Way Employes Division (BMWED).
Teamsters General President Sean M. O'Brien and Zuckerman have pledged the union's full support and exhaustion of its resources to protect U.S. rail workers and secure victory for long overdue contracts.
"With contract negotiations stretched out as long as they have been, the unity of our International Union is going to be critical to beat back these national carriers," O'Brien said. "We have promised our members that the Teamsters are not going to overpromise and underdeliver. Together with the BMWED and BLET, we are going to get the best possible agreements for tens of thousands of rail workers, no matter what. There's no other option. The lives of our members and the health of our nation's supply chain will remain at risk if these issues are not resolved."
"Our members haven't received a raise in years even though we know these railway employers are making money hand-over-fist off the backs of their workers," said Dennis Pierce, President of the Teamsters Rail Conference and BLET National President. "Carriers have scored record-breaking profits during the pandemic, and yet they run off hard working employees so they can keep their overhead low and rake in more cash. This is a reality that should alarm all Americans. Most Class I railroads are grossly understaffed due to the rail carriers' refusal to treat their employees fairly, the supply chain is left vulnerable, and hardworking families are being taken advantage of so some conglomerate employers can post bigger profits."
"Please don't forget what makes the railroads of this nation so historic and so necessary — it's the people who make them run," said Freddie Simpson, National Division President of BMWED. "For years, the national carriers keep making sham proposals and putting them out before their own workforce to distract them and chip away at their solidarity for better wages and safer working conditions. Enough is enough. The abuse must end. The Teamsters Rail Conference is ready to move these negotiations to the next steps of the Railway Labor Act. Our members deserve a fair contract, and we will fight at every level to accomplish that."
« Previous
Next »