Teamsters Local 631 Reaches Five-Year Tentative Agreement with Republic Services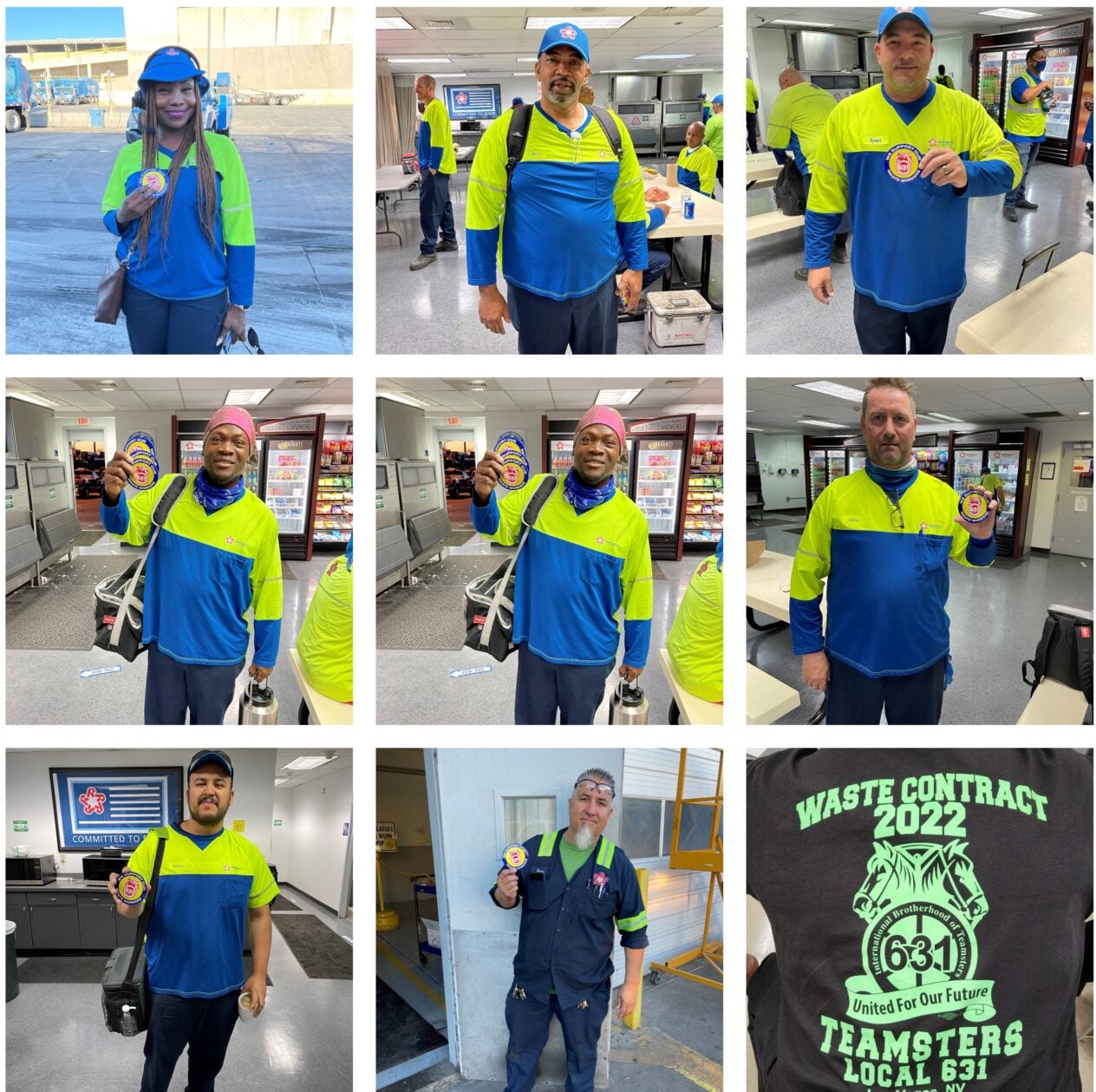 More than 1,200 Waste Workers Secure Tentative Agreement in Southern Nevada
(LAS VEGAS) – At 12:15 a.m. Wednesday, Pacific Daylight Time, Teamsters Local 631 and Republic Services reached a tentative agreement on a new five-year collective bargaining agreement, avoiding a possible work stoppage. After weeks of negotiations, both parties agreed to terms on a new contract that will provide workers with generous wage and pension increases and high-quality health insurance benefits at no cost to members. The new agreement also includes important language that resolves many issues regarding the treatment of members in the workplace.
Local 631 will hold a contract ratification vote for members at Republic Services on June 12, 2022. There are more than 1,200 workers in the bargaining unit.
"From the very first day of negotiations, the union negotiating committee made it clear to the company that we were determined to secure a contract that rewarded our members who worked throughout the pandemic with the wage increases they deserved," said Tommy Blitsch, Local 631 Secretary-Treasurer. "Additionally, the treatment of our members in the workplace was equally important. Throughout the pandemic, the company labeled our members as 'essential employees' and thought that giving them an occasional gift card was enough to reward them for their hard work. The union made sure they were rewarded properly by negotiating the largest wage package ever for our members at Republic Services."
Local 631 held numerous contract proposal meetings to make sure that every member had the opportunity to provide the committee with the issues that were most important to them. Solidarity was on full display during the contract campaign as Local 631 printed t-shirts for members and distributed stickers for its more than 5,500 members to place on garbage cans to show the strength and support of the union throughout Southern Nevada.
"We could not have accomplished this agreement without the support of General President Sean M. O'Brien and the Teamsters Solid Waste and Recycling Division," Blitsch said. "General President O'Brien made it very clear from the beginning of negotiations that the IBT would give Teamsters Local 631 every resource possible to achieve the best possible contract for our Republic Services members. Division Director Chuck Stiles and his staff Larry Doughety and Felix Martinez attended numerous negotiating sessions and provided Teamsters Local 631 with valuable resources throughout negotiations. It didn't matter what day of the week it was or what time of the day it was, the division was there for us."
The International Brotherhood of Teamsters represents more than 7,000 Republic Services workers across the United States.
Founded in 1903, the International Brotherhood of Teamsters represents 1.2 million hardworking men and women throughout the United States, Canada and Puerto Rico. Visit www.teamster.org for more information. Follow us on Twitter @Teamsters and "like" us on Facebook at www.facebook.com/teamsters.
« Previous
Next »