Allegiant Stadium Workers Score by Joining Teamsters Local 631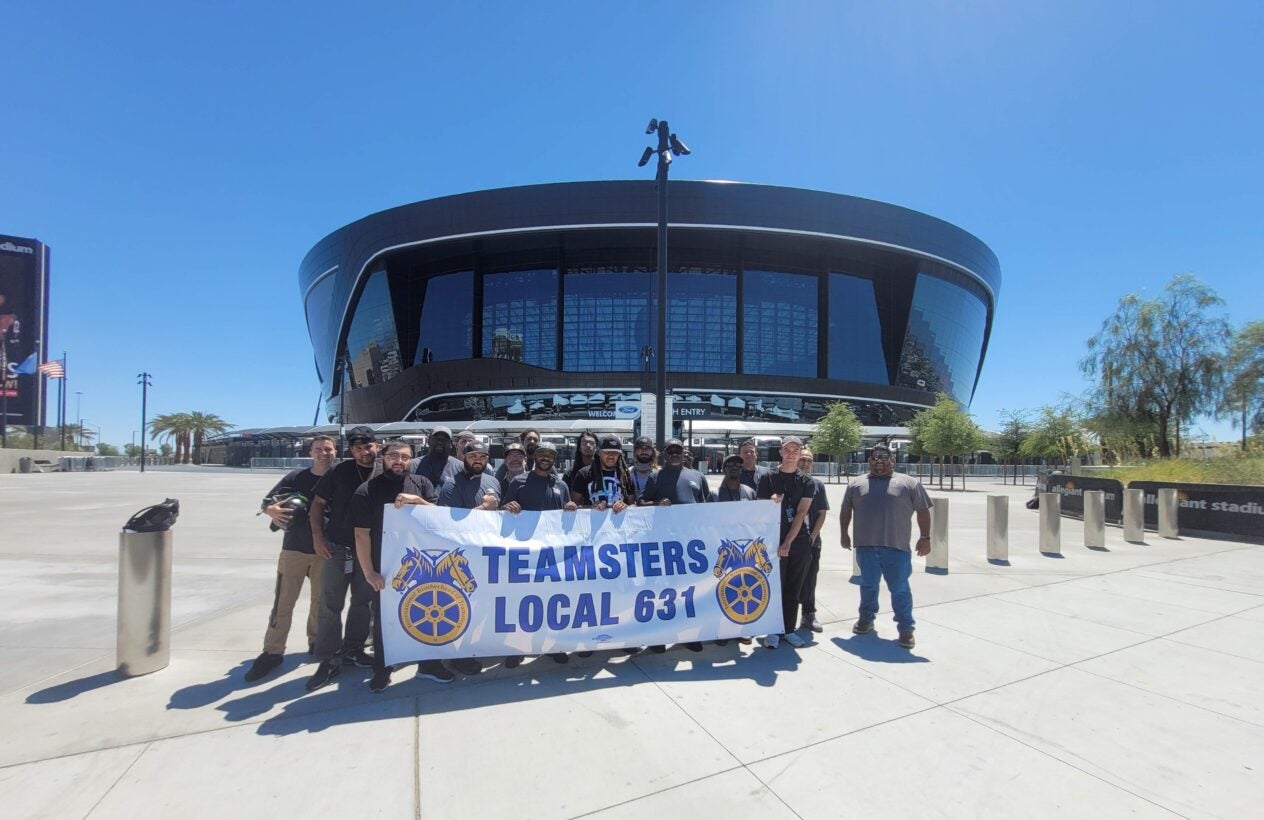 Conversion tech workers at Allegiant Stadium in Las Vegas, who are employed by AEG Management, have unanimously voted to join Teamsters Local 631 after a months-long process of educating themselves on the union process.
The workers, who will be part of the Teamster Convention, Trade Show and Casinos Division headed by Local 631 Secretary-Treasurer Tommy Blitsch, set up and roll out the playing field before and after Las Vegas Raiders and University of Nevada-Las Vegas football games. They interviewed multiple unions in southern Nevada before deciding to join the Teamsters.
"I am proud to welcome these 70 new members of Teamsters Local 631," Blitsch said. "This was a long road for them. We started the process in November and had to play the waiting game. In the end first impressions mean everything and we are as impressed in these workers as they are obviously with the Teamsters Union."
Local 631 organizer Francisco Miranda led the effort to bring the workers into the fold. Blitsch said Miranda did a great job communicating with the workers to explain to them why joining the Teamsters was the best choice, despite efforts by other unions to intervene in the election.
« Previous
Next »