Nevada Senator Catherine Cortez-Masto Visits Teamsters Local 986 Valets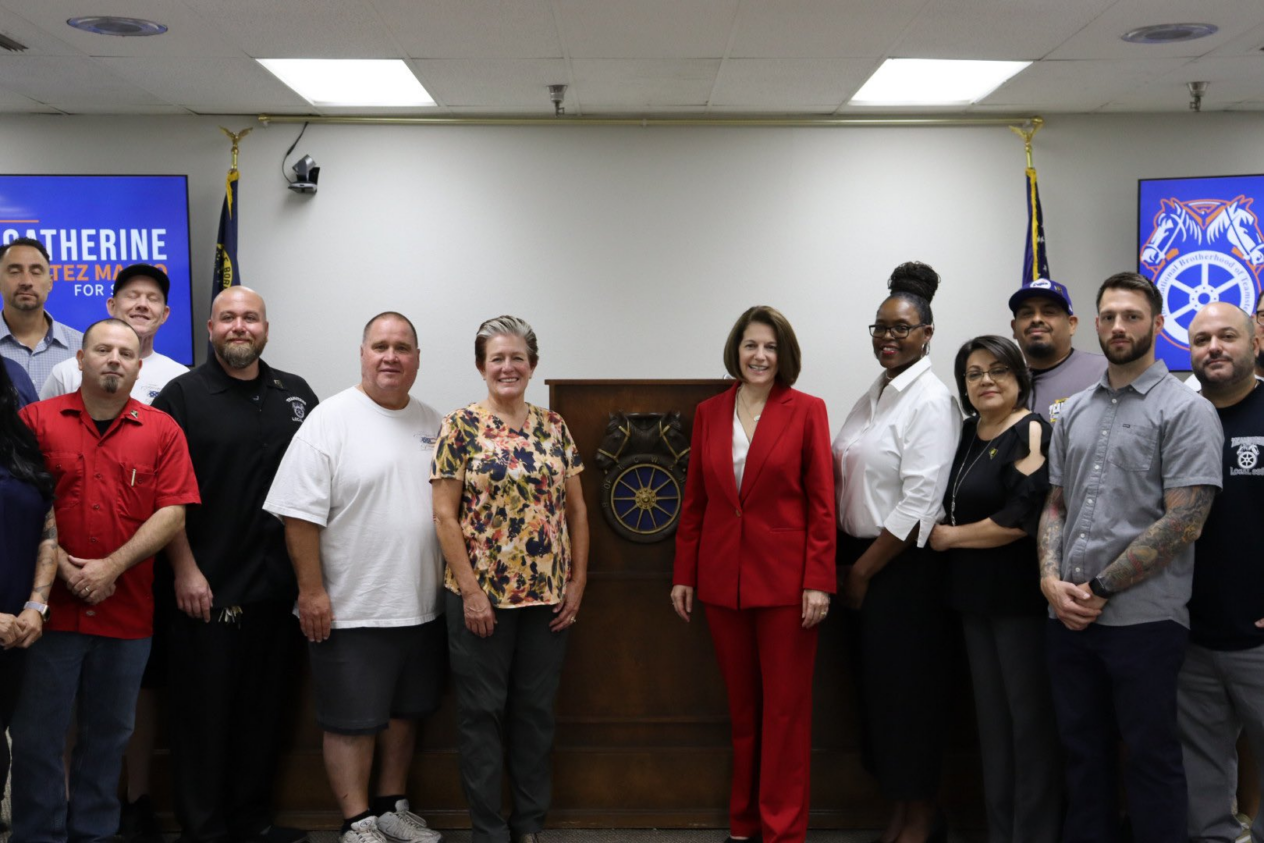 (LAS VEGAS) On Friday, July 8 Senator Catherine Cortez-Masto (D – NV) met with Teamster Local 986 Valet Attendants at their union hall in Las Vegas to discuss advocacy for Nevada's working families in the Senate. Cortez-Masto is the daughter of a Teamsters Local 986 valet and the first Latina to serve in the Senate. She is up for re-election in November.
"My dad was a Teamster on the [Las Vegas] strip," said Cortez-Masto. "He started out parking cars to earn a living for our family. Union workers built our country power our economy to this day – and they deserve someone who will fight for them. I will always stand with Nevada's workers."
Cortez-Masto is a co-sponsor of the Protect the Right to Organize (PRO) Act, which strengthens organizing and bargaining rights for workers who seek to form a union. Cortez-Masto also led efforts to get Nevada its share of federal relief during the pandemic, bringing Nevada's unemployment rate back to nearly pre-pandemic levels. When workers were concerned about losing access to health care, she made sure 100 percent of COBRA benefits were covered for unemployed or furloughed Nevadans. Cortez-Masto even successfully ushered the repeal of a painful 40 percent tax on many middle-class Nevadans' health plans, fulfilling a promise from her 2016 Senate campaign.
Vicki Lamb is a Local 986 Member and Caesars Palace Valet.
"I knew that having a father like Manny would make Catherine a great person in her own right," Lamb said. "She's proven that over and over again, first as our attorney general, and now as our senator. There is no stronger fighter for Nevada's working families than Catherine – and we can count on her to have our back."
"Like myself, Senator Cortez Masto was born and raised in Las Vegas. And she gets what it's like to be part of the Teamsters family," said Beverly Williams, Local 986 Vice President. "Senator Cortez Masto is a true ally for labor unions and our families. She's stood up for us and now it's our turn to stand up for her and get her re-elected this November."
« Previous
Next »