Teamsters Women's Conference Kicks Off in Seattle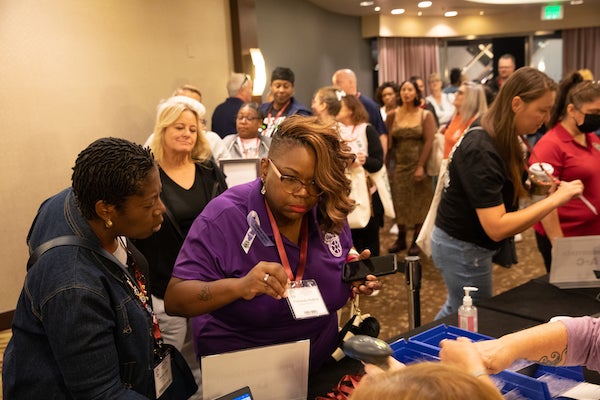 The Teamsters Women's Conference will be held Sept. 18 – 21, 2022, in Seattle, Washington. The conference will bring together more than 1,200 Teamsters from the U.S., Canada, and Puerto Rico, in sisterhood and solidarity.
The annual conference is an opportunity to learn and strategize to strengthen and grow the union.
Ashley Alvarado, Women's Conference Director and President of Local 856 in Northern California, will address participants and lead the opening session on Monday. Rick Hicks, International Vice President from the Western Region, will also welcome the crowd as President of the host Joint Council 28.
Featured speakers at Monday's opening session will include:
Sean M. O'Brien, Teamsters General President
Lindsay Dougherty, International Vice President for the Western Region
Joan Corey, International Vice President At-Large
Sara Nelson, International President, AFA-CWA
More than 30 educational workshops on topics including how to bargain strong contracts, become powerful stewards, run successful organizing campaigns, and more, will take place on Tuesday and Wednesday.
A closing session with a lineup of speakers will take place on Wednesday afternoon.
Follow the conference on Facebook at facebook.com/teamsters, on Twitter and Instagram @Teamsters, #teamsterwomen22.
Stay tuned to teamster.org for updates and previews throughout the conference.
« Previous
Next »