Local 104 Leader Touts Federal Infrastructure Funding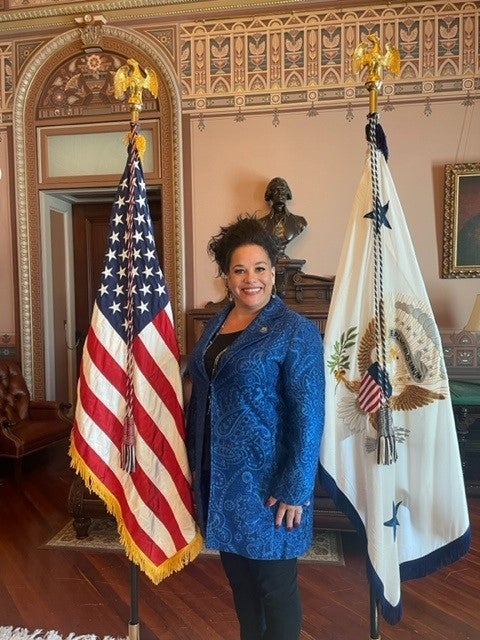 Dawn Schumann, Local 104's political coordinator, spoke to Biden administration officials today about how more than $1 trillion in new infrastructure funding approved last year is improving the lives of thousands of Teamsters in Arizona.
Schumann came to the White House to tell authorities about how those additional dollars for transportation and other projects have led to work for Teamster construction members in the state. CEMEX workers, for example, now have a two-year backlog of projects thanks to the additional infrastructure monies.
"Teamsters in Arizona and across the country will be looking at higher wages and improved job security in the years to come due to increased infrastructure dollars approved by Congress and President Biden," said Sean M. O'Brien, Teamsters General President.
In all, more than 500 Local 104 members are directly benefitting from the much-needed infrastructure funds including Teamsters working for SunTran, Tucson's public transit system. The federal funding for infrastructure will also make it easier for truckers and others who drive for a living to do their jobs in a smoother and more efficient manner.
"I'm honored to be a part of this program and to bring awareness to Arizona about the Biden administration's accomplishments," Schumann said. "As we move forward using these dollars, we know our members will benefit from these projects for years to come."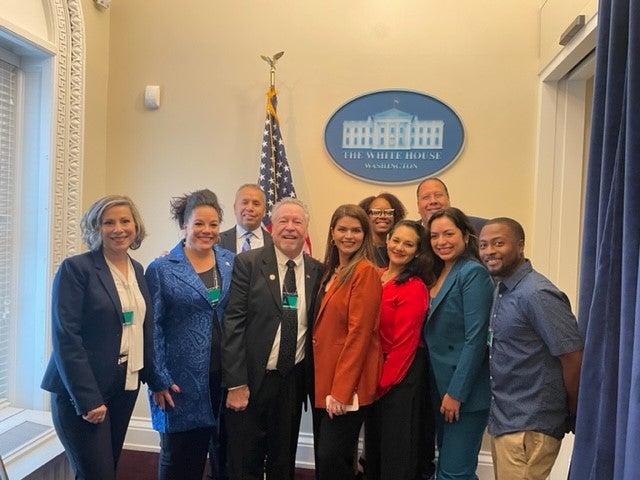 « Previous
Next »