Teamster-Supported Calif. Bill Spurred by Deaths at Amazon Facility Becomes Law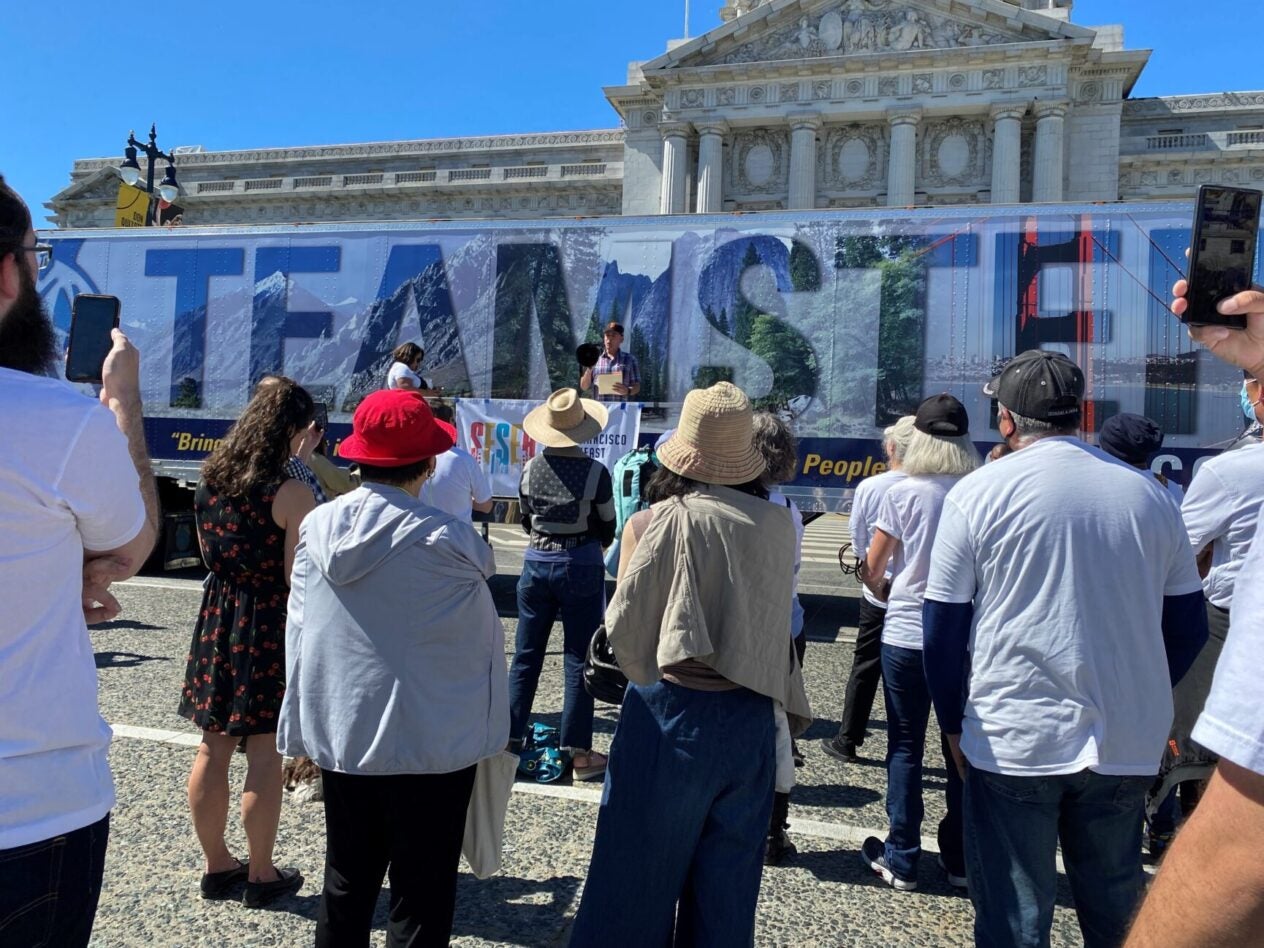 California Gov. Gavin Newsom has signed Amazon-inspired legislation strongly backed by the Teamsters that would help protect workers during disasters and other situations where their safety is at risk.
The bill, SB 1044, will prevent an employer from restricting a worker's ability to communicate with family or leave a dangerous worksite during an emergency. Specifically, workers must have access to their phones and will be allowed to leave the premises if they must do so for their safety. The policy would apply during wildfires or other natural disasters, as well as emergencies triggered by criminal activity.
"Corporations like Amazon don't care about their workers' health and safety, only their bottom line," said Sean M. O'Brien, Teamsters General President. "That's why legislation protecting workers from abusive employers is so important."
The measure is designed to stop incidents like the one that took place in Edwardsville, Illinois last December, when a tornado touched down and caused an Amazon warehouse there to collapse, killing six people. Workers at that facility were not allowed to have their phones with them while on the job and several said they were forced to keep working even after a tornado warning was issued.
State Teamster leaders lauded the signing of the legislation.
"This important new law will save workers' lives," said Jason Rabinowitz, President of Joint Council 7. "Greedy non-union employers like Amazon have let workers die by preventing them from leaving work to a place of safety during natural disasters. California Teamsters are proud that we were instrumental in passing this law that puts worker safety before corporate profit."
« Previous
Next »