Teamsters at Keolis Vote to Strike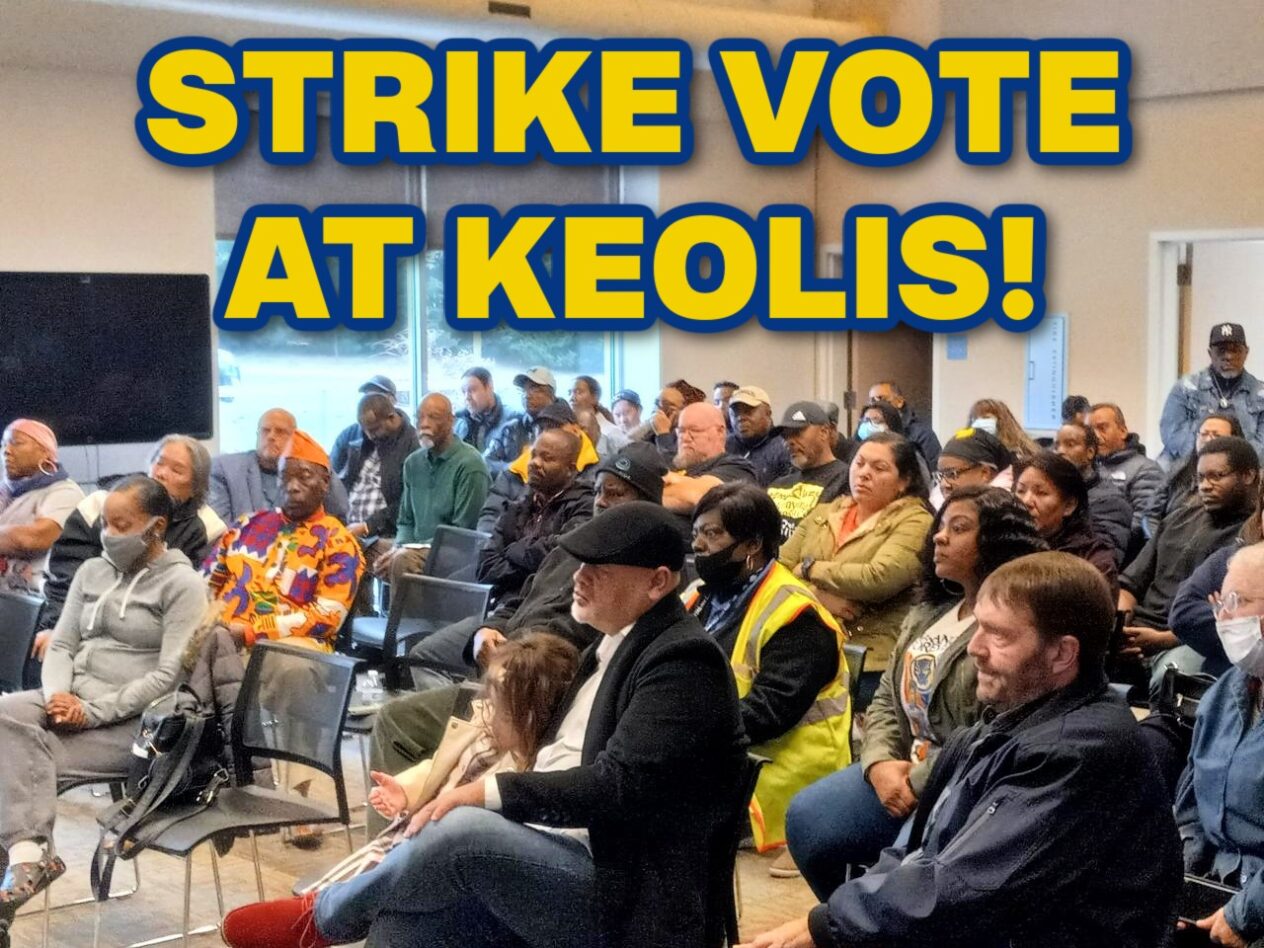 Company's Failure to Respect Workers a Consistent Pattern of Behavior
Press Contact: Matt McQuaid Phone: (202) 624-6877 Email: mmcquaid@teamster.org
(WASHINGTON) – Drivers at Keolis Transportation represented by Teamsters Local 639 have voted overwhelmingly to go on strike if necessary. The approximately 150 bus drivers provide transit and paratransit services for Prince William County in Virginia.
"The company is dragging its feet during negotiations and refusing to provide the members with the benefits and wage structure they deserve," said Bill Davis, Local 639 Secretary-Treasurer. "Our members are the only source of transportation for commuters to the DC region and the most vulnerable citizens of the communities they serve. The drivers have been patient but persistent in their demand for a fair and equitable contract, but the company is not listening to them."
The workers have been in negotiations since September of last year. Keolis has a consistent record of mistreating its workforce – last year, Teamsters Local 533 members in Reno, Nev. had to go on strike three times to get the contract that they deserved. Members of the Amalgamated Transit Union Local 689 in Loudoun County, Va. are currently on strike at Keolis, primarily because of similar issues that the Teamsters are having with the company.
"When we first organized with the Teamsters around a year ago, we thought maybe the company had learned that it needed to make some very serious changes – apparently not," said Carrie Blount, a Keolis driver and member of the negotiating team. "Sometimes in life, people just have to learn lessons the hard way, so if that means hitting the picket line, so be it."
The company and the union still have a bargaining session scheduled for next week.
"Without a change in tactics from Keolis, I have no doubt that these hardworking drivers will stand up and fight for what they are due in these negotiations," said Business Agent John Estes, who serves on the Local 639 negotiating committee.  
Founded in 1934, Teamsters Local 639 represents workers in a wide variety of industries throughout our nation's Capital, Maryland and Virginia. For more information, go to teamsters639.com.
« Previous
Next »