Teamsters Meet With Labor Secretary Walsh at Port of Los Angeles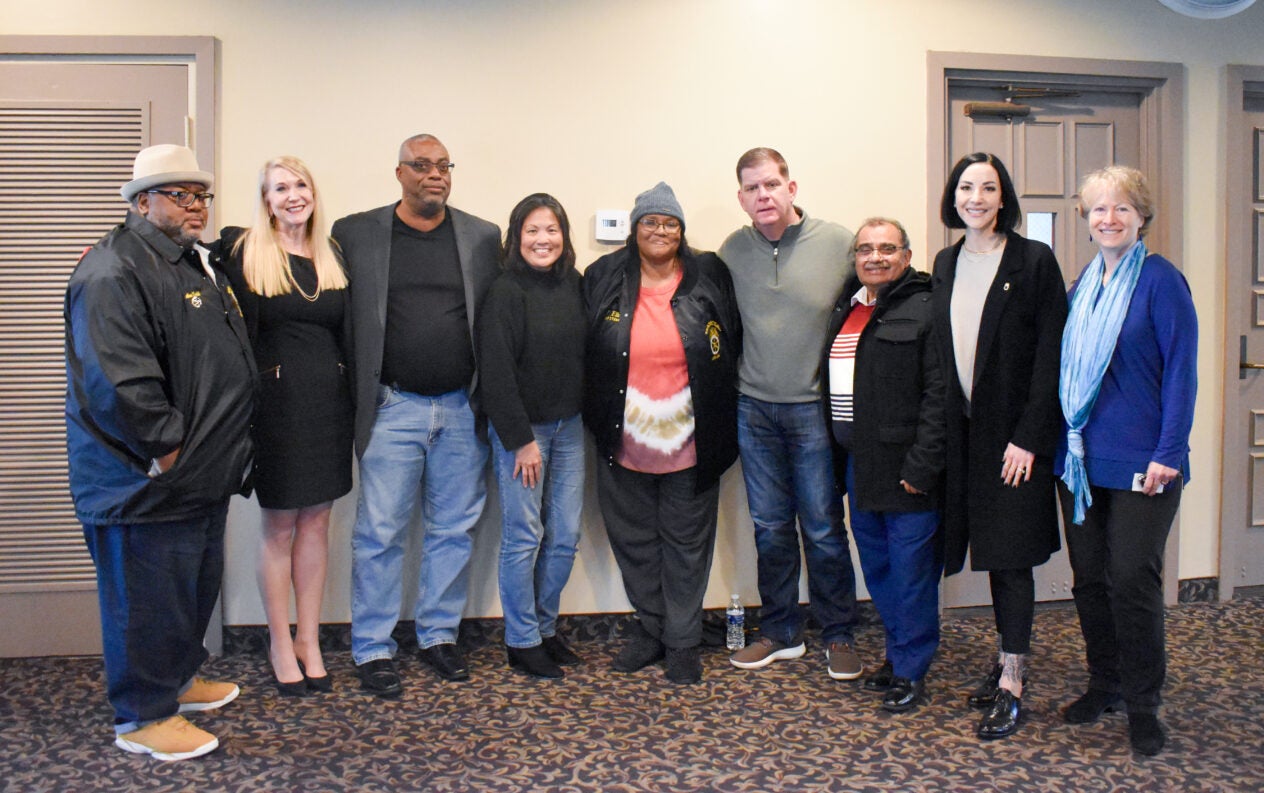 Roundtable Discussion Highlights Benefits of Union Representation and Employee Status for Drivers at the Port
Press Contact: Kara Deniz Phone: (202) 497-6610 Email: kdeniz@teamster.org
(LOS ANGELES) – Today, International Brotherhood of Teamsters Western Region Vice President Lindsay Dougherty and Teamsters Local 848 Principal Officer Eric Tate met with Secretary of Labor Marty Walsh and Deputy Secretary Julie Su at the Port of Los Angeles to discuss the importance of union representation for port workers.
The roundtable discussion included Teamster members, representatives from the Port of Los Angeles, as well as representatives from four major companies operating at the port: Universal Trucking, Sea-Logix, TTSI/Heavy Load Transfer, and Pacific 9 Transportation. Each of these employers have existing collective bargaining agreements covering Teamsters.
The conversation highlighted the mutual benefit to workers and employers of companies investing in a stable, union-represented workforce.
"I was a victim of misclassification," said Pac 9 driver Todd Ellis who has worked at the port for close to 8 years but under the protection of a Teamster contract for the the last three years. "I chose to go union. Collective bargaining works by keeping drivers happy and giving us a voice."
The companies noted the competitive challenges of following an employee model in an industry with rampant misclassification of drivers as independent contractors, and the need for strong enforcement to ensure a level playing field.
"The Teamsters commend the partnerships that have been formed by those at this table. We also know there is still much more work to be done," Dougherty said. "Under the leadership of Teamsters General President Sean M. O'Brien, we are prioritizing not just penalizing but incentivizing employers to stop the rampant misclassification of workers. It's our goal to make sure all workers who keep our supply chain moving are recognized, compensated, and protected for the important work they do."
The discussion also addressed the importance of training and apprenticeship programs to attract, recruit, and train employees to work in good, middle class Teamster jobs.
"It's important for workers to be treated fairly and with respect. The Teamsters Union will always fight for this. When workers thrive, companies succeed and grow, and more companies are recognizing this, including at the Port of Los Angeles," Tate said.
Founded in 1903, the International Brotherhood of Teamsters represents 1.2 million hardworking people in the United States, Canada, and Puerto Rico. Visit Teamster.org for more information. Follow us on Twitter @Teamsters and "like" us on Facebook at Facebook.com/teamsters.
« Previous
Next »