Apply for JRHMSF Scholarships Today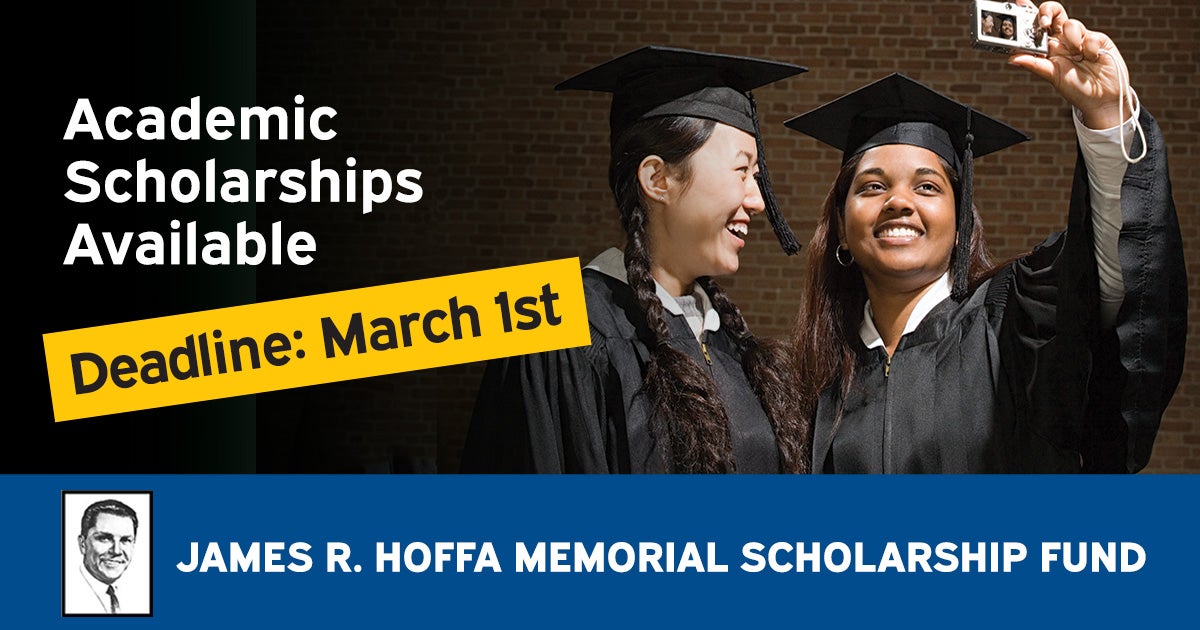 Deadline is March 1, 2023
Time is running out to apply for James R. Hoffa Memorial scholarships. The deadline for applications is March 1, 2023.
College scholarships are available for high school seniors who are the sons/daughters/financial dependents of Teamster members (including the GCC, BLET, BMWED) from the James R. Hoffa Memorial Scholarship Fund.
Awards range from $1,000 to $10,000. Vocational/Training programs are eligible as well with awards ranging from $500 to $2,000.
"Education is the greatest gift we can give our children and grandchildren," Teamsters General President Sean M. O'Brien said. "I encourage everyone who is eligible to apply for Hoffa scholarships and take advantage of the help that is available."
Apply now at JRHMSF.org. The deadline is March 1!
« Previous
Next »