Captain Jack's Budtenders Form Union with Teamsters Local 1932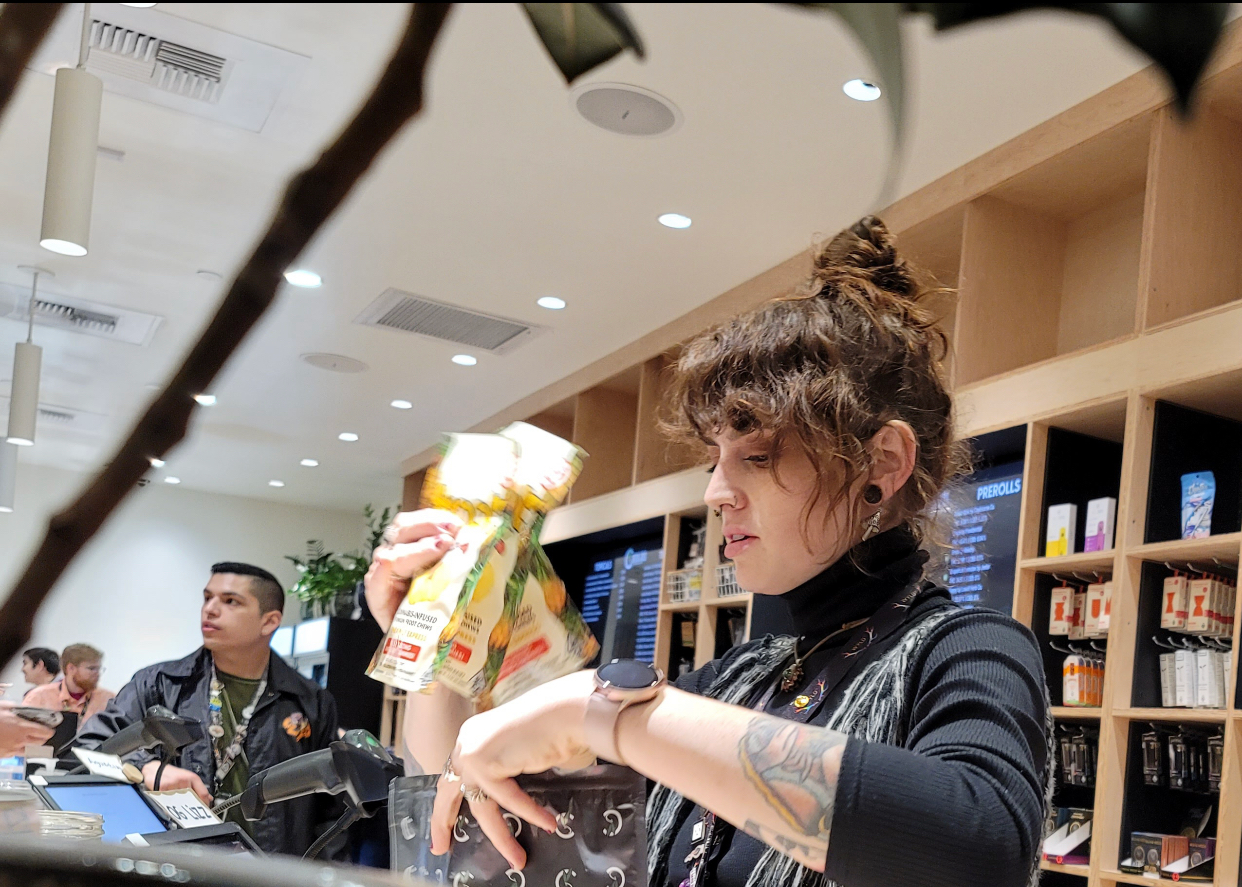 Cannabis Unionization Expands Across the Inland Empire
Press Contact: Romualdo Sanchez Phone: (909) 269-1655 Email: rsanchez@teamsters1932.org
(SAN BERNADINO, Calif.) – Budtenders at Captain Jack's Dispensary in San Bernardino, Calif., are the latest group of cannabis industry workers to form a union in their workplace with the Teamsters.
"Captain Jack's budtenders, like many in the industry, appreciate that their job allows them to pursue their passion," said Randy Korgan, Secretary-Treasurer of Teamsters Local 1932. "The cannabis industry is constantly changing. Large corporations are making acquisitions; regulations are changing.
"By exercising their rights to unionize, these budtenders are joining the proud legacy of Teamsters who have come together for more than 100 years to secure stability, dignity, and respect at work. Captain Jack's budtenders are building the collective power necessary to ensure that their industry provides them the opportunity to build family-sustaining careers while pursuing their passion."
"It's time cannabis workers have a voice at the table, preserve their culture, and pave the way for future careers in their industry," said Peter Finn, Teamsters Western Region Vice President and Food Processing Division Director.
Budtenders at the Inland Empire dispensary felt it was important to form a union to take ownership of their craft.
"I want to make sure this industry is accessible to everyone no matter what they need cannabis for," said Daniel Lara, a budtender at Captain Jack's. "If we have a patient that doesn't speak English, they should have that information readily available in the language that they prefer."
"Removing 'at will' from in front of my employment status is a huge motivation," said Michael Cooper, another Captain Jack's worker. "I'm excited to know that being a Teamster will allow us to shape and develop our industry."
"I feel empowered, being a part of this team," said Dan McGovern, a Captain Jack's budtender. "Teamster brotherhood will allow us to pave the way for future connoisseurs, as well as the other budtenders who share a passion building a career in the cannabis industry."
The Captain Jack's workers in San Bernardino are the newest members of Teamsters Local 1932, which represents more than 14,000 members in the Inland Empire and is part of the 1.2 million-member International Brotherhood of Teamsters.
« Previous
Next »