Teamsters Strike Keolis in Virginia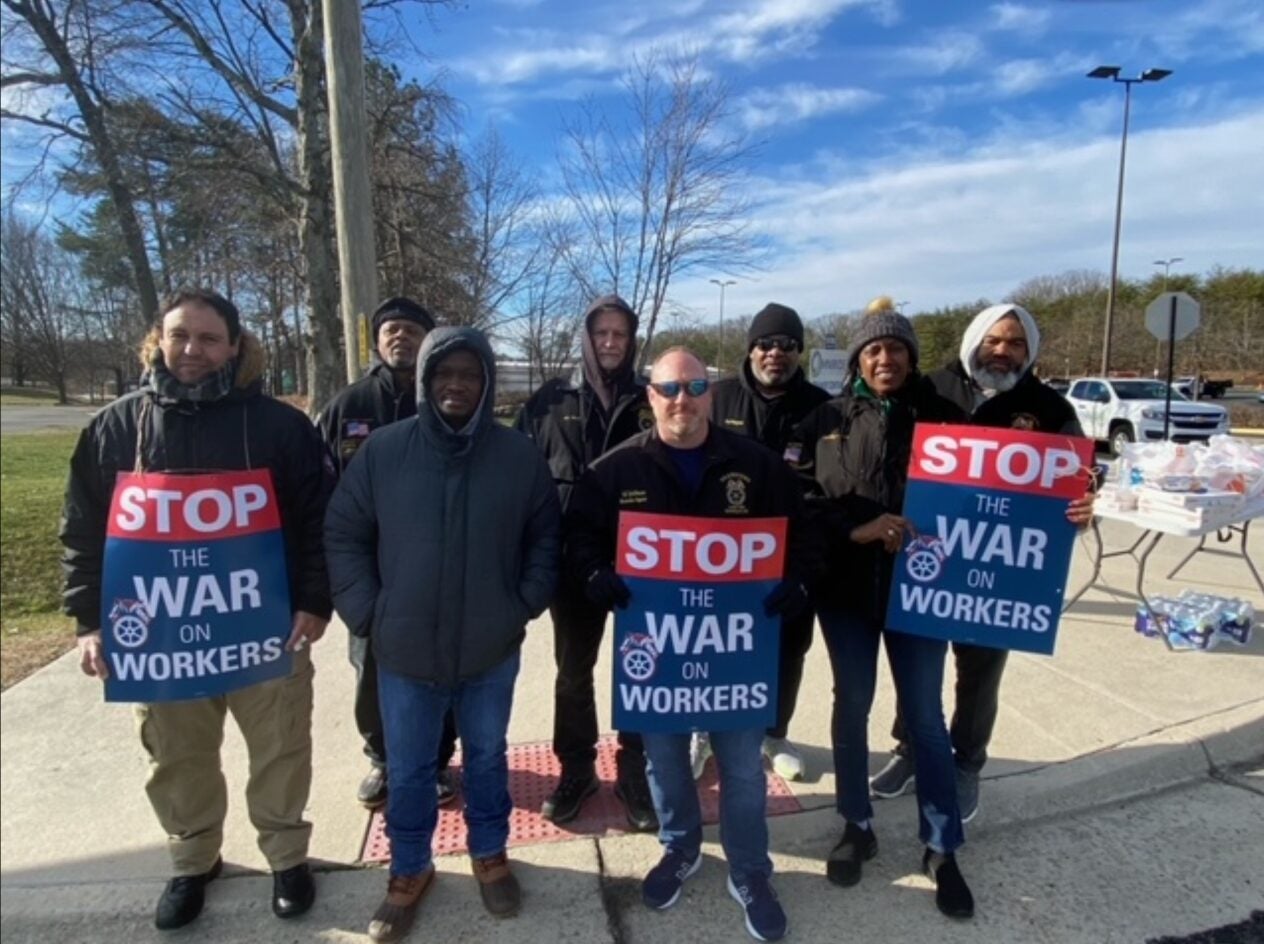 Bus Drivers Represented by Teamsters Local 639 Allege Labor Law Violations
Press Contact: Matt McQuaid Phone: (202) 624-6877 Email: mmcquaid@teamster.org
(VIRGINIA) – After failing to negotiate a new contract with its workforce since September 2022, Keolis Transportation forced approximately 150 drivers represented by Teamsters Local 639 onto an unfair labor practice strike at 3 a.m. earlier today.
The bus drivers provide commuter transit and paratransit services in Manassas and Woodbridge. The Teamsters voted to authorize the strike last week.
"Keolis has been purposefully dragging its feet for six months, refusing to agree to anything at the bargaining table. This is a violation of federal labor law, and our members have no other option but to strike over these violations," said Bill Davis, Local 639 Secretary-Treasurer. "Teamster drivers are proud of the important transportation services they provide to their communities, but they were forced to take action because Keolis hasn't been willing to change its illegal behavior."
"Keolis is a $6 billion global corporation that refuses to bargain a contract in good faith with its workers," said Local 639 Business Agent John Estes. "The Teamsters even went so far as to support Keolis obtaining more funding from the Potomac and Rappahannock Transportation Commission. But the company has failed to come to its senses. Managements needs to start bargaining fairly, as required by federal law."
Local 639 and Keolis have a bargaining session scheduled for Tuesday, February 14.
Founded in 1934, Teamsters Local 639 represents workers in a wide variety of industries throughout our nation's Capital, Maryland and Virginia. For more information, go to teamsters639.com/
« Previous
Next »