Southern Glazer's Workers Join Teamsters Local 745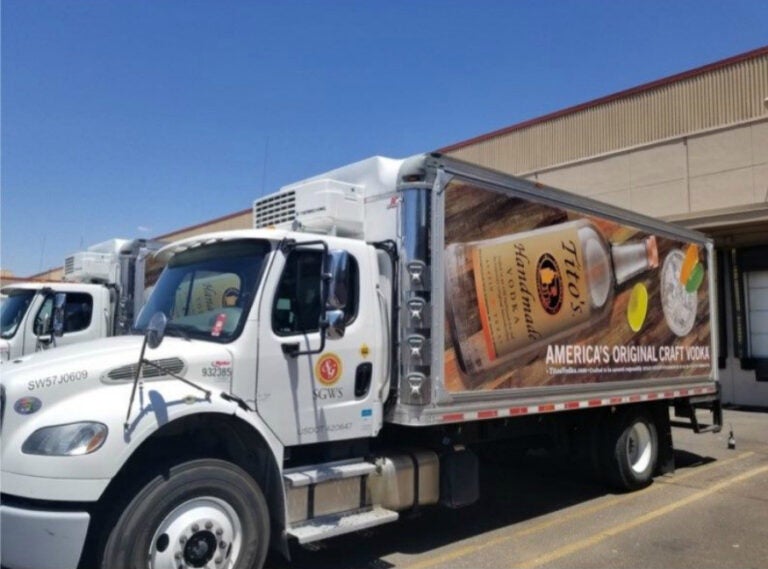 Drivers and Warehouse Workers at Wine and Liquor Distributor Come Together to Win Respect, Voice on the Job
Press Contact: Rod Cuevas Phone: (214) 735-7423 Email: cuevas745@gmail.com
(FARMERS BRANCH, Texas) – Drivers and warehouse workers at Southern Glazer's Wine and Spirits distribution facility in Farmers Branch, Texas, have decided overwhelmingly to join Teamsters Local 745. There are 250 workers in the bargaining unit.
"I am thrilled to welcome these workers into our Teamster family," said Brent Taylor, Teamsters Southern Region Vice President and Secretary-Treasurer of Local 745. "When over two hundred workers come together to demand respect and a fair return on their work, it's a proud moment for them, their families and their community."
"When this group contacted me back in October, they were already fired up to exercise their rights and make things better for themselves and their co-workers," said Rod Cuevas, Recording Secretary and Organizer/Business Agent at Local 745. "Then the drivers started reaching out to the warehouse workers and it spread like wildfire."
The Teamsters Brewery, Bakery & Soft Drink Conference negotiated a card-check agreement with the company. Last week, the workers' union authorization cards were counted, and the company formally recognized Local 745 as the bargaining agent for the group.
"When we contacted Local 745, we hadn't had a raise in six years," said Terrington Lawson, a warehouse worker at the Farmers Branch facility. "We knew that wasn't right, and that if anything was going to change, we had to fight for it ourselves."
"We started talking, and then we reached out to the Teamsters who helped give us the skills we needed to organize our co-workers and win this victory," said Saul Martinez Jr., a driver. "Now we're excited about bargaining our first-ever Teamster contract."

Teamsters Local 745 represents workers in a wide variety of industries throughout the Dallas-Ft. Worth area and the surrounding communities. For more information, go to facebook.com/Local745.
« Previous
Next »