Stanford Hospital Security Guards and Dispatchers Join Forces with Teamsters Local 856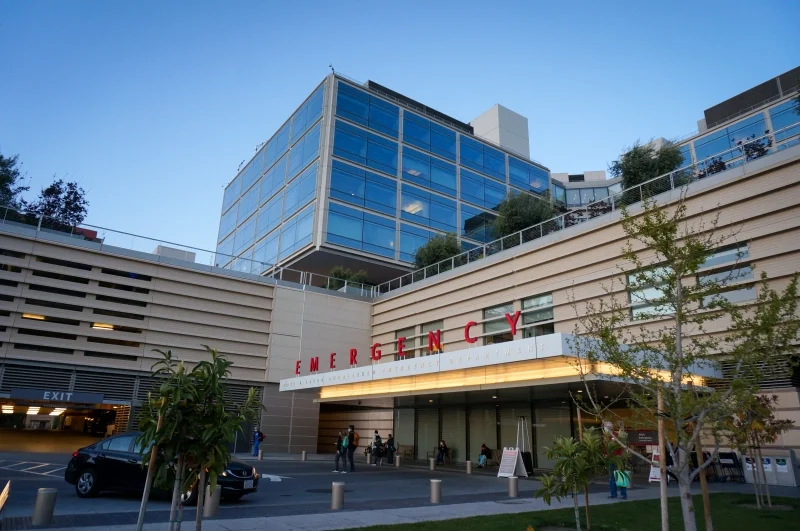 Press Contact: Nicole Casey Phone: (650) 266-7712 Email: ncasey@ibt856.org
(PALO ALTO, Calif.) — This week, more than 150 security guards and dispatchers at one of the nation's most prestigious health care facilities, Stanford Hospital, entered into an agreement with Teamsters Local 856 to provide representational services on behalf of these workers.
The recently formed association, United Security Associates Union (USAU), comprises security guards and dispatchers working at several Stanford Health Care facilities and clinics throughout the San Francisco Bay Area. They sought out Teamsters Local 856 because of the local union's reputation of delivering strong contracts and representation to its 17,000 members across Northern California.
"The USAU bargaining unit members are mostly new to organized labor and collective bargaining — Local 856's experience and continuing success in growing membership gives us great confidence that this will be a successful collaboration," said USAU Secretary-Treasurer Rebecca Rosecrans. "After meeting with Local 856 Secretary-Treasurer and Principal Officer Peter Finn, we are excited about working together and getting the next phase underway."
"We are happy to welcome USAU members to Local 856 and are eager to get to the table and negotiate an agreement that is representative of the hard work they do day in and day out that ensures the security, safety, and comfort of Stanford patients, staff, and visitors," Finn said.
Founded in 1949, Teamsters 856 is affiliated with the 1.2 million-member International Brotherhood of Teamsters and has grown to become the second largest local union in California with 17,000 members. Our members work in a broad spectrum of professions at over 150 different employers in both the public and private sector, in such diverse industries as airline, package and freight, benefit administration, car rental, healthcare, hotel, food processing, law enforcement, public services and more.
###
« Previous
Next »