Teamsters Carhaul Division Continues to Make Major Gains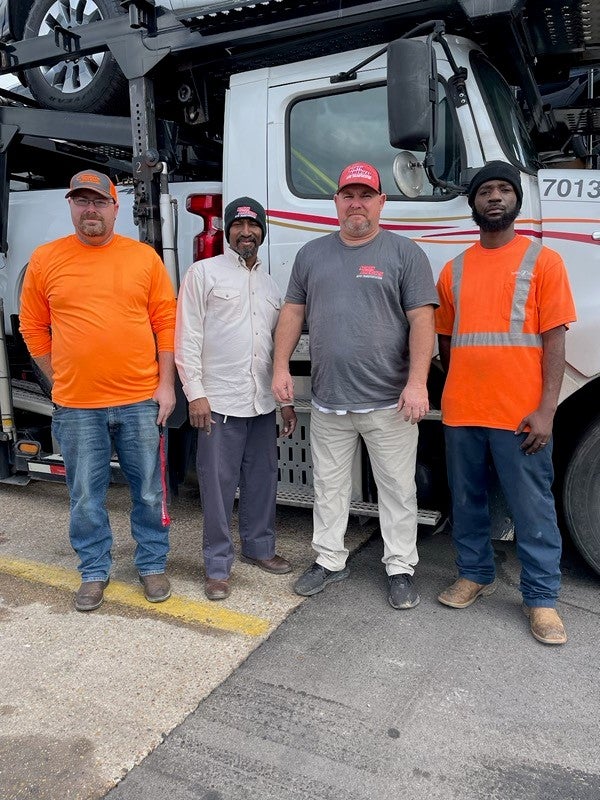 Local 568 Members Now Protected Under the National Master Automobile Transporters Agreement
(SHREVEPORT, La.) – The Teamsters Carhaul Division continues to make gains thanks to changes in Article 33 of the National Master Automobile Transporters Agreement (NMATA). Since ratifying the new national contract in July 2022, carhaulers nationwide are uniting for a better future by winning the protections of the NMATA.
After weeks of negotiations, a group of carhaulers at North American Transport in Shreveport, La., have become the newest signatories of the NMATA. They are now covered with countless workplace improvements, including a Teamster pension and union health care.
"As a former driver for Jack Cooper, I had been in the master and have long known the value of being covered under a strong national contract, so I wanted to get back in, especially for the retirement and the insurance," said Andy Ward, a 23-year Teamster carhauler. "Our white paper was up at the end of December, and we knew it was our opportunity to get into the NMATA. We're all very happy to be covered again. It's a benefit for the company, too, and I hope they realize the value it provides. For us, it's all about being protected on the job."
Rank-and-file members like Ward played an instrumental role in negotiating the supplemental agreement for the group, providing input throughout the bargaining process. The Local 568 members transport Dodge and Chrysler vehicles to and from terminals in Shreveport and Centerville, Ill.
"We are glad to have our members at North American Transport become part of the NMATA. They are now participating in our full national contract. This is our first victory on the truckaway side under the new administration, and it's only the beginning. There will be more of these wins to come," said Avral Thompson, Director of the Teamsters Carhaul Division. "There's a lot of opportunity at this company, and we are actively working to continue growing our numbers."
The win in Shreveport is just one of several victories for Teamster carhaulers across the country. In less than a month, nearly 100 carhaulers at Priority Yard and Train have also gained the protection in Kansas City, Mo.; Lordstown, Ohio; and Buffalo, N.Y. 
Founded in 1903, the International Brotherhood of Teamsters represents 1.2 million hardworking people in the U.S., Canada, and Puerto Rico. Visit Teamster.org for more information. Follow us on Twitter @Teamsters and "like" us on Facebook at Facebook.com/teamsters.
« Previous
Next »