Teamsters Demand Answers to Proposed Operation Changes at Yellow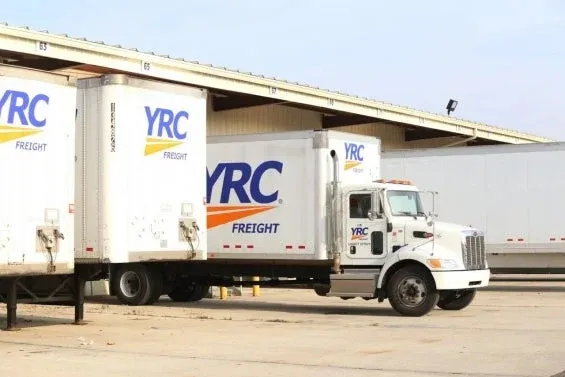 Press Contact: Daniel Moskowitz Phone: (770) 26-4971 Email: dmoskowitz@teamster.org
(WASHINGTON) – The Teamsters Union is demanding answers to the proposed change of operations at Yellow Corp. after the company sent revised change-of-operations notifications to the union on Feb. 7.
The massive proposal — following the withdrawal of a previous draft Yellow issued in December — fails to address serious concerns raised by the union. The Teamsters National Freight Industry Negotiating Committee (TNFINC) does not endorse or approve any operational changes at Yellow.
"The Teamsters oppose any change of operations written in vague language or drafted to erode contractual standards and practices. Yellow will not be allowed to disrupt and upend our members' lives," said Teamsters National Freight Director John A. Murphy.
The Teamsters demand that established work standards and contractual protections be maintained, that primary lanes be preserved, and traditional road driver classifications and dock workers be protected.
Teamster local unions representing members at Yellow will soon demand detailed information from the company on how proposed changes would affect specific locations, as well as freight flows, volumes, zip code alignments, manning, and applicable work rules.
"The Teamsters are done making concessions and we will not be pushed around," said Teamsters General President Sean M. O'Brien. "Our focus rests solely on protecting our members. If Yellow management gets in the way of that, we will go after this company with everything we've got."
Founded in 1903, the International Brotherhood of Teamsters represents 1.2 million hardworking people in the U.S., Canada, and Puerto Rico. Visit Teamster.org for more information. Follow us on Twitter @Teamsters and "like" us on Facebook at Facebook.com/teamsters.
« Previous
Next »