Teamster Committees Call Out UPS at the Table and Uphold Union Proposals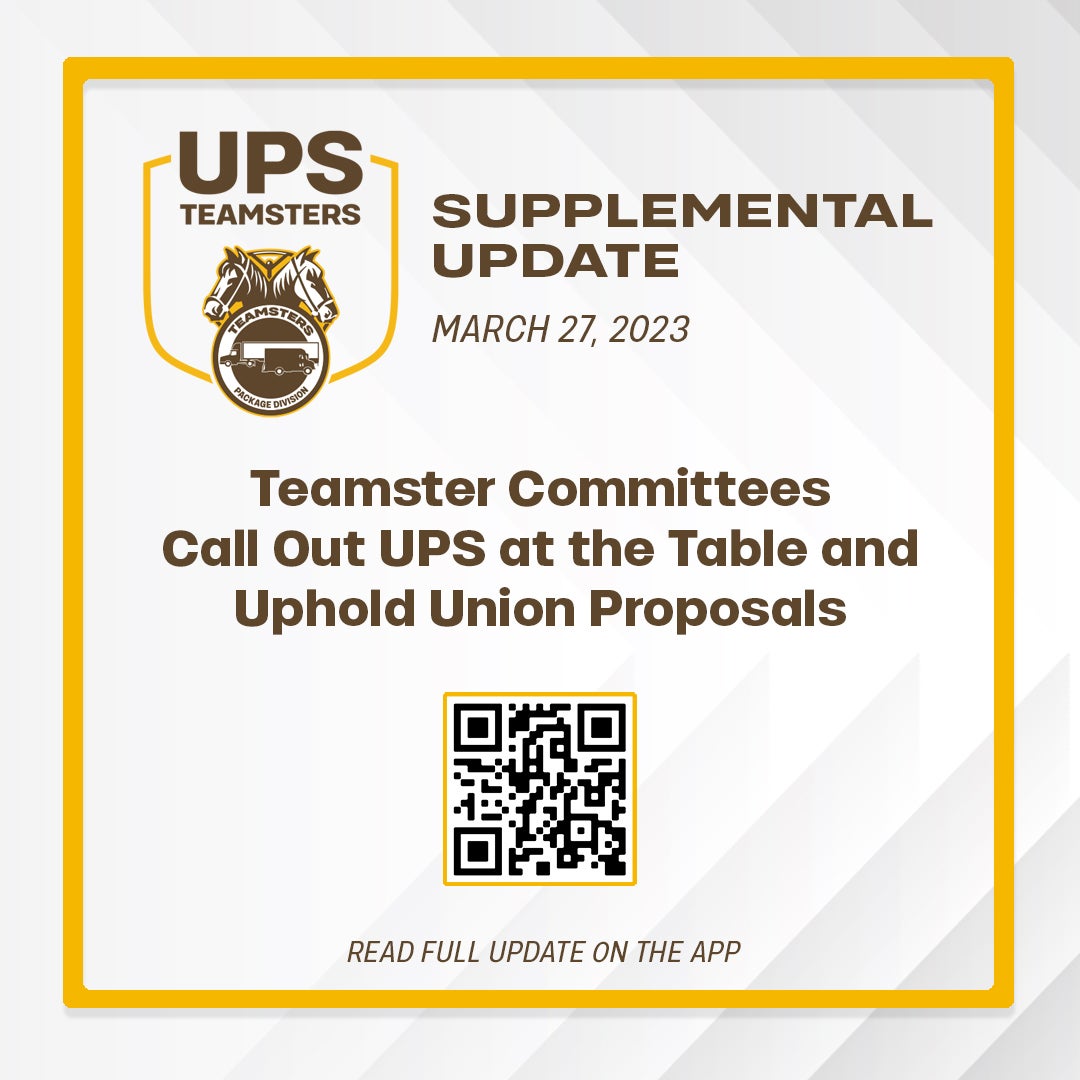 Supplemental Update - March 27, 2023
The Teamsters' supplemental negotiating committees are holding firm against UPS's concessionary proposals. In bargaining meetings with the company last week, 11 supplements continued to hold the line on issues ranging from 22.4s to market rate adjustments (MRA), and PVDs. With UPS negotiators initially dragging their feet and failing to take bargaining seriously, supplemental negotiating committees saw more movement on the company's side as committee chairs reminded UPS of the looming April 17 deadline.
General President Sean M. O'Brien and General Secretary-Treasurer Fred Zuckerman are making it clear to UPS that the company needs to make significantly more movement before national negotiations begin.
Teamsters are aggressively pushing proposals to win more days off (including sick days, MLK Day, and Juneteenth), rein in supervisors working, address payroll issues, and reject PVDs. Negotiating committees are also fighting to strengthen seniority rights and bumping language, end forced 6th and 7th punch, put more teeth in the grievance procedure to stop unfair discipline, and strengthen language around guaranteed hours, bidding, discharge, and suspensions.
TO READ THE FULL UPDATE, GO TO THE UPS TEAMSTERS APP HERE.
« Previous
Next »