Recology Drivers and Mechanics Ratify Five-Year Deal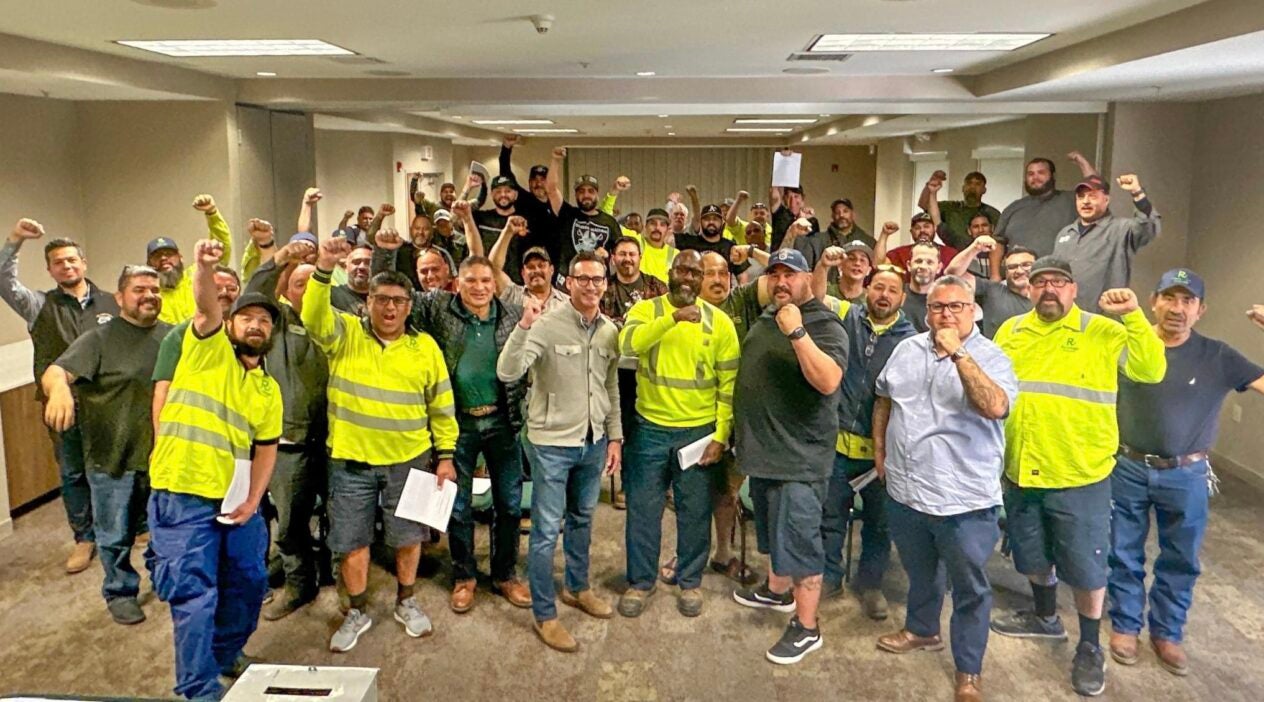 Teamsters Local 350 Members Secure Higher Wagers, Pension Benefits on Par with Area Standards
Approximately 75 drivers and mechanics at Recology South Valley in Gilroy, Calif., represented by Teamsters Local 350 have overwhelmingly voted to ratify a historic five-year contract. The newly ratified contract includes increased wages, full maintenance of benefits, and an impressive economic package with enhanced worker protections.
"Recology South Valley's successful contract ratification vote is a testament to the power of unity and solidarity," said John Bouchard, Local 350 Secretary-Treasurer. "We are proud to have fought alongside these members to achieve a historic contract that raises the bar for all workers in the region and propels them into a more economically prosperous position moving forward."
"The union held strong, and without them, we wouldn't have got close to what we wanted. It's a blessing to have them have our backs," said Donnie Gooding, Local 350 bargaining committee member and newly elected shop steward.
In a September 2022 proposal meeting, members voiced concerns with their wages and stressed the importance of closing the wage gap between themselves and the surrounding companies in the South Bay region. On April 13, the Recology South Valley drivers and mechanics voted near unanimously to ratify the agreement, which contains the necessary wages and pension benefits that would raise them to the area standard.
Despite facing a challenging economic climate, members stood together and demanded equality with their union siblings in north Santa Clara County. They were resolute in their determination to no longer accept the status quo treatment from their employers.
"With our unit's leadership, determination, and unity, we were able to accomplish our long overdue goals in our area!" said Isaac Beltran, Local 350 bargaining committee member and shop steward.
"Our rally cry echoed loudly and persistently until it was answered," said Sergio Arranaga, President of Local 350. "Brothers Isaac Beltran and Donnie Gooding deserve special recognition as key contributors who provided valuable institutional knowledge essential to the successful negotiation outcome."
Teamsters Local 350 was chartered on October 8, 1936, and proudly represents members in the Solid Waste & Recycling Industry, Bakery & Laundry Division, and Public Sector Division in San Francisco, San Mateo, Santa Clara and San Benito Counties.
« Previous
Next »