Teamster Aircraft Technicians Soar at Aerospace Maintenance Competition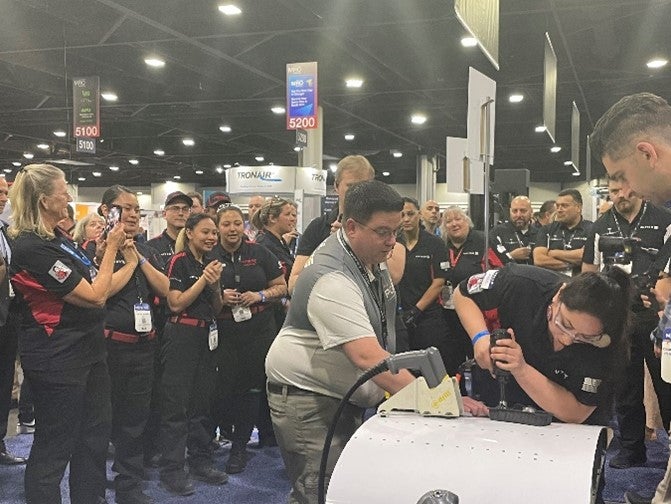 Teamster aviation technicians took top honors again this year at the Aerospace Maintenance Competition (AMC) in Atlanta. Dozens of teams from colleges, the military, and major airlines across the world competed in the annual event focused on aviation safety.
Teamsters from the United Airlines – Line (Commercial) squad won first place in the Commercial competition and second place overall, while other Teamster groups like United's Base/Line, NetJets, and Chix Fix took home medals in individual events.
"We had four extremely impressive groups of Teamsters who should be really proud of how they competed this year. I am blown away by their skill, professionalism, and dedication to their craft," said Chris Moore, Teamsters Aviation Mechanics Coalition Chairman. "It's no surprise that Teamsters lead the way in keeping our skies safe."
Chix Fix Paves the Way for Women Technicians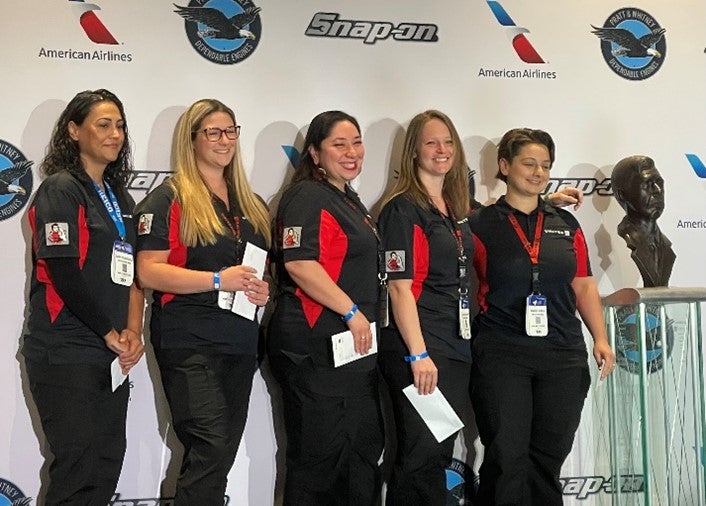 Teamster groups from NetJets and United Airlines competed under the bright lights. This included the all-women team, Chix Fix, who showed off their aircraft maintenance skills in a high-pressure environment while wearing Rosie the Riveter patches on their sleeves.
Chix Fix was not the only all-women team. Several other groups were inspired by Chix Fix to join the competition, following in their footsteps in what has traditionally been a male-dominated industry.
"It's just empowering and makes me feel good to support these women and work alongside them," said Breanna, who competed on the Chix Fix team and is a member of Teamsters Local 769 in Orlando.
Teamwork Makes the Dream Work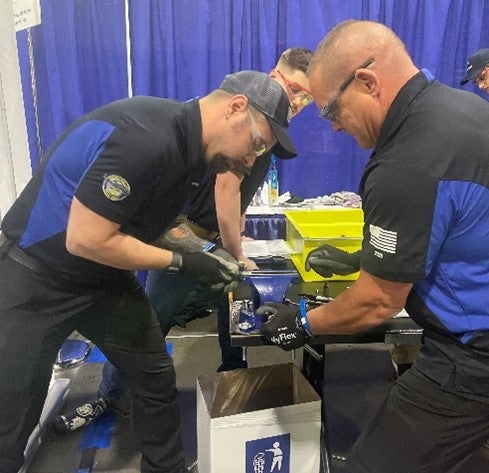 Barry, a 27-year United Airlines technician and member of Teamsters Local 781 in Chicago has been competing in the AMC since 2019. Barry's father was also a mechanic, so Barry spent much of his childhood around planes and always knew he wanted to become an aircraft mechanic.
Barry described the importance of building a cohesive team in order to stand a chance in the competition.
"I'm a hands guy, so that means fuel tank, burner can, force flex — those are my events," Barry said. "But you need folks with other specialties in order to make a strong overall team."
In his first year in the competition, Barry and his team finished in 10th place. The team has been on an upward trajectory since then, thanks to their focus on identifying everyone's respective strengths and building a well-rounded group.
Building the Next Generation of Teamster Technicians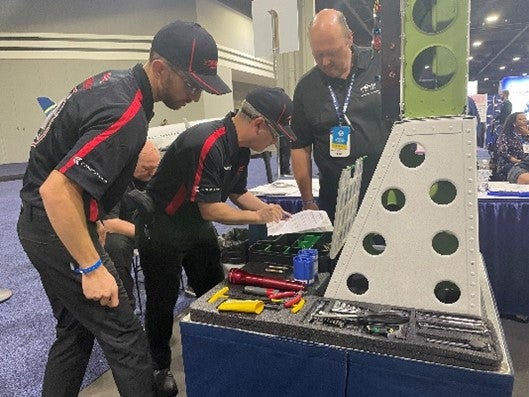 Among the teams competing in this year's AMC were several groups of technicians who are still in school, hoping to use the competition as a springboard to a long and lucrative career in aviation maintenance.
Garrett, whose father was a Teamster, participated in the competition for the second time with his MIAT College of Technology team. His goal is to eventually follow in his father's footsteps by becoming a Teamster technician at United Airlines.
"My goal is to build on my experience here and, once I get my degree, get a job with United and become a Teamster."
« Previous
Next »