Teamsters to UPS: No National Talks Until Supplemental Contracts Resolved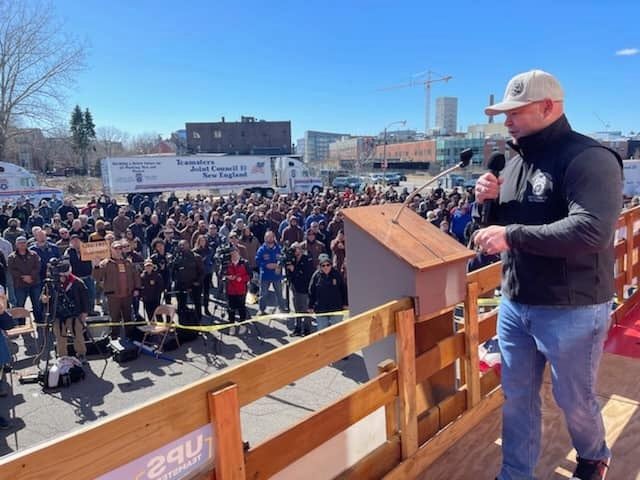 Union Will Not Enter National Negotiations After UPS Drags Its Feet for 4 Months
Press Contact: Kara Deniz Phone: (202) 497-6610 Email: kdeniz@teamster.org
(WASHINGTON) – The International Brotherhood of Teamsters today demanded United Parcel Service (UPS) stop stalling and negotiate in good faith to finalize supplemental contract negotiations as soon as possible, telling the company that bargaining for a new national agreement will not start until UPS gets its act together.
The Teamsters began supplemental negotiations with UPS in January. Out of 40 supplements to the national contract nationwide, 30 remain unresolved after repeated delays by UPS.
"We have clearly stated our intentions to UPS from the beginning that there would be no national negotiations until these regional contracts are completed. This is not a game. But you wouldn't know that based on UPS's behavior," said Teamsters General President Sean M. O'Brien. "The livelihoods of our members are at stake. UPS delays, disappears, drags its feet, and refuses to talk about the real issues that workers need addressed. The Teamsters aren't going to stand for it."
More than 340,000 Teamsters work at UPS, protected by the largest private sector collective bargaining agreement in North America. The current five-year agreement expires July 31, 2023.
UPS Teamsters are also covered under supplemental agreements, riders, and addendums specific to the regions in which they work. These contracts define provisions not covered under the national agreement like paid time off, discipline language, seniority, overtime, and work hours.
"The Teamsters and UPS have 12 weeks to come to terms before our contract expires, and UPS is not taking this seriously," said Teamsters General Secretary-Treasurer Fred Zuckerman. "UPS has had four months to bargain in good faith and reach agreement on supplemental issues. They haven't. They don't get to drag out this process. We will be in Washington, ready to reach agreement on all outstanding issues in our supplemental contracts. It's up to UPS to get its act together, show up, and do right by its workforce. Until then, there will be no negotiations on a national contract."
"After pulling in record-breaking revenue of more than $100 billion last year, UPS is delusional to think they can just ignore the workers who make them successful," O'Brien said. "UPS is making a joke of supplemental negotiations. When they finally decide to bargain in a professional and serious manner, the Teamsters will be here, ready to go."
Founded in 1903, the International Brotherhood of Teamsters represents 1.2 million hardworking people in the United States, Canada, and Puerto Rico. Visit Teamster.org for more information. Follow us on Twitter @Teamsters and "like" us on Facebook at Facebook.com/teamsters.
« Previous
Next »