Chicagoland Verilife Workers Ratify Agreements with Teamsters Local 777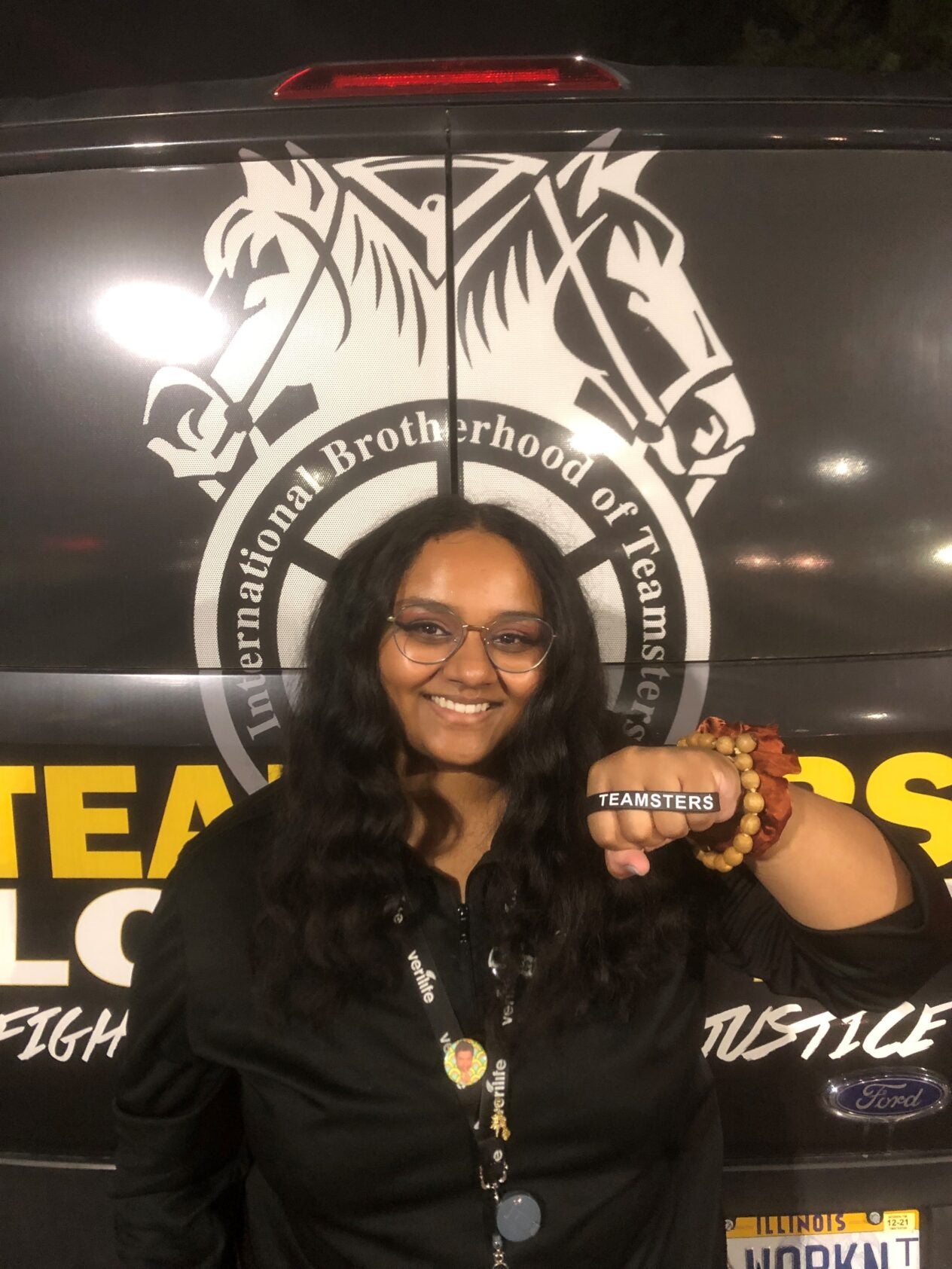 Teamsters Raise the Bar for Chicago Cannabis Industry
Press Contact: Matt McQuaid Phone: (202) 624-6877 Email: mmcquaid@teamster.org
(CHICAGO) –Teamsters Local 777 members working at five different dispensaries owned by Verilife, a subsidiary of PharmaCann, have overwhelmingly voted to ratify their first collective bargaining agreements. The collective bargaining agreements combined will cover more than 100 workers upon ratification.
"Congratulations to these hardworking men and women, who are setting the floor – not the ceiling – on what compensation should be for Chicagoland cannabis workers moving forward," said Jim Glimco, President of Local 777. "This is a huge milestone in our ongoing effort to transform this industry."
The collective bargaining agreements – which cover workers at the stores in Romeoville, Ottawa, Rosemont, Chicago and Arlington Heights, Ill. – all have significant improvements. These include 20 percent wage increases over the lifetime of the agreements, more full-time positions, guaranteed gratuities, and employer-funded retirement contributions.
"This is a perfect example of what can happen when an employer works with us, instead of against us," said Peter Finn, Teamsters Western Region International Vice President and Food Processing Division Director. "These aren't just model contracts for creating long-term, prosperous careers in cannabis. It's also a paradigm for labor relations that we hope other employers in this industry can learn to follow."
Local 777 Business Agent Chris Smith used to work at Verilife Romeoville; he played a pivotal role in bargaining the five contracts.
"This has been a longtime coming, and it's been an honor to work with my brothers and sisters at Verilife on creating collective bargaining agreements that are going to redefine what it means to work in this industry," Smith said. "For anyone working in Illinois cannabis who wants the same things these workers have, call us anytime."
Teamsters Local 777 remains in bargaining with Green Thumb Industries (GTI) following a 13-day Unfair Labor Practice (ULP) strike, the longest strike at a cannabis retailer in U.S. history. The employer has now been charged with a total of 10 ULPs related to its conduct before and during the work stoppage.
Founded in 1937, Teamsters Local 777 represents workers in a wide variety of industries throughout the Chicago area. For more information, go to teamsters777.org/.
« Previous
Next »