Teamsters Halt Waymo in San Francisco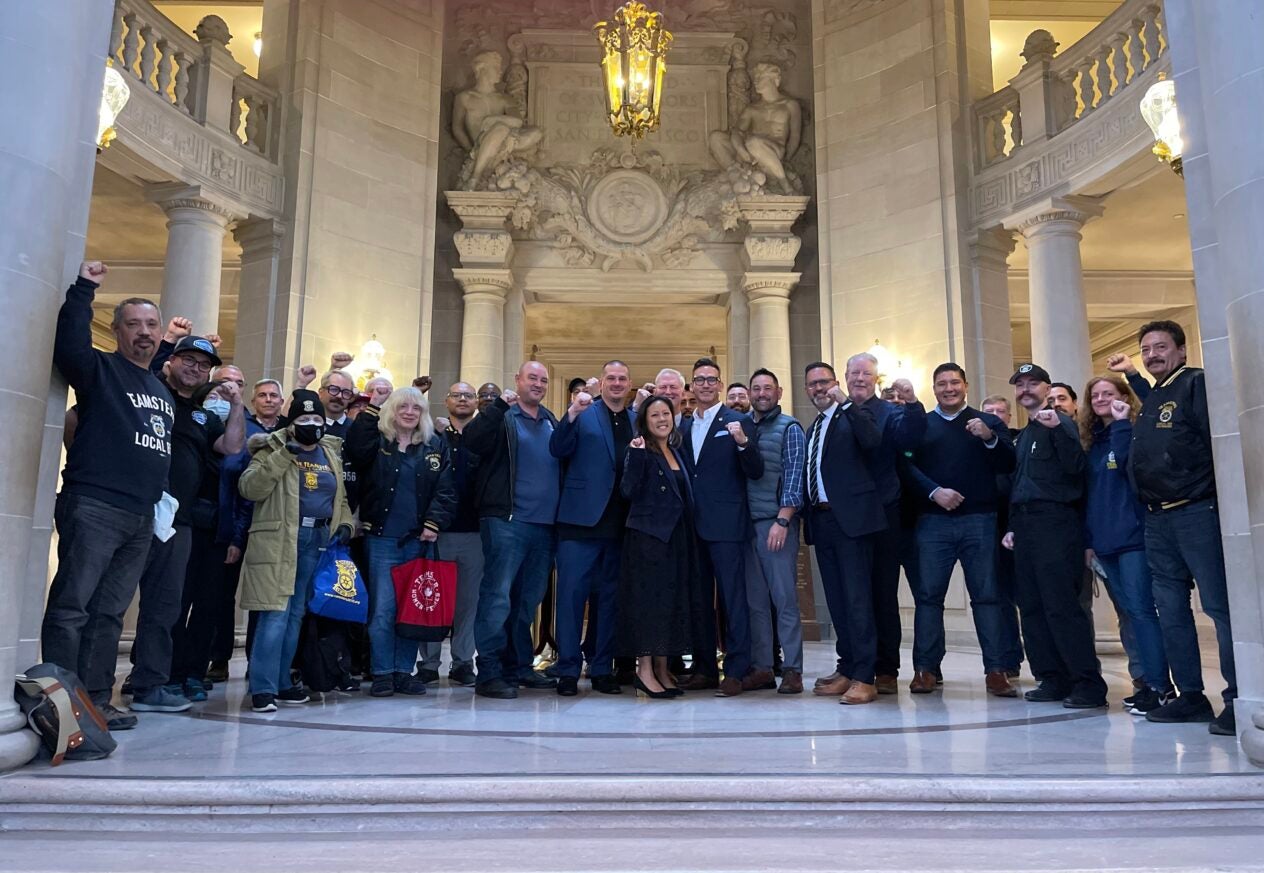 Autonomous Vehicle Company Caught in a Lie at Board of Supervisor's Meeting
Press Contact: Tony Delorio Phone: (650) 255-0848
(SAN FRANCISCO) – A zoning appeal victory for the Teamsters Union has effectively stopped the expansion of autonomous (AV) carmaker Waymo following a unanimous vote by the San Francisco Board of Supervisors. The board agreed with the union's claim that the company had not been forthright in its application to alter the use of a large distribution center in the city's industrial area.
"AV companies such as Waymo threaten the livelihood of Teamster members who are employed in the expanding area of parcel delivery," said Tony Delorio, Teamsters Local 665 Secretary-Treasurer. "Waymo's model is to eliminate working package car drivers entirely, and the work that remains would be relegated to minimum-wage sorting jobs. Their race-to-the-bottom plan was stopped with this vote."
The hearing uncovered inconsistencies in the initial zoning application filed by Waymo, as well as newly discovered violations of municipal transit policy. The company told the Board of Supervisors that it had no intention of engaging in parcel delivery at the hearing, but this was refuted when the Teamsters provided video evidence of Waymo leadership bragging about bringing parcel delivery to the city.
"This company clearly has credibility issues," said John Bouchard, Teamsters Local 350 Secretary-Treasurer. "Nobody came to the microphone to support sending fleets of driverless vehicles onto city streets with the end goal of job elimination. The general public is not on the side of these AV companies – in San Francisco or anywhere else."
The hearing at San Francisco's City Hall was packed with rank-and-file Teamsters who stood and thanked elected officials as the meeting concluded. Teamsters Locals 315, 350, 665, 853, 856, 2010, and 2785 sent members to witness and participate in the hearing.
Teamsters Local 665 represents over 5,000 members throughout the Bay Area in waste management, transportation, and a wide variety of other industries. For more information, go to https://www.teamsters665.org/.
« Previous
Next »