Teamsters Local 58 Ratified Historic Contract with Tillamook Cheese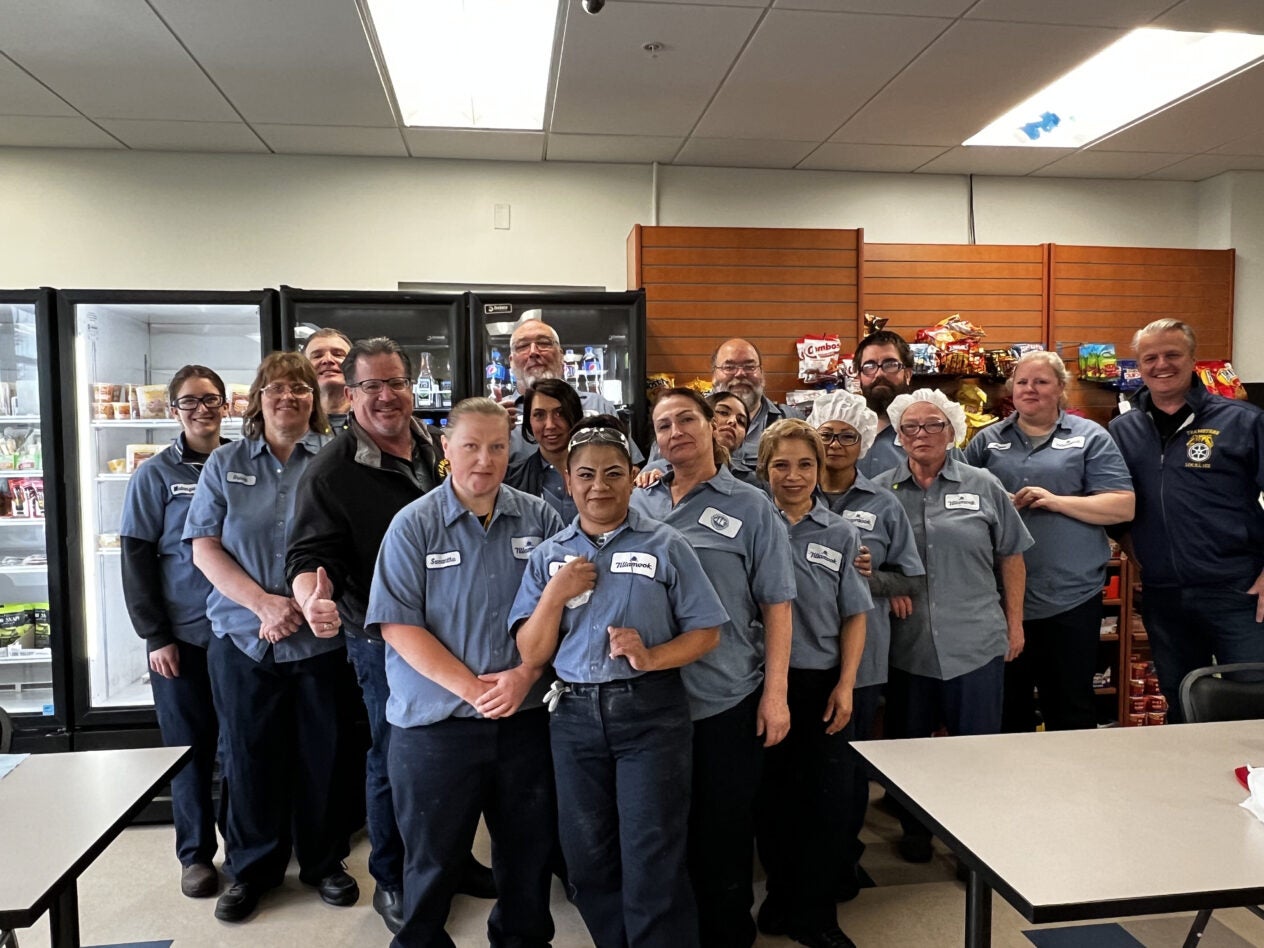 Agreement, Facility an Important Piece of Teamster Legacy
Press Contact: Matt McQuaid Phone: (202) 624-6877 Email: mmcquaid@teamster.org
(TILLAMOOK, Ore.) – Workers at Tillamook Cheese represented by Teamsters Local 58 have voted overwhelmingly to ratify their latest collective bargaining agreement.
"This is a historic agreement for our Tillamook members, who the Teamsters have represented for over 70 years," said Walter LaChapelle, Local 58 Secretary-Treasurer. "I want to thank my rank-and-file negotiating committee and our membership for their support and unity as we worked hard to secure this deal."
Local 58 represents over 230 workers at the facility in a wide variety of classifications, including trucking, ice cream processing, packaging, warehousing, the farm store, and the whey plant. Highlights of the agreement include four new holidays, extensive gains in paid time off, and the preservation of the union health care plan. The workers also gained better pension benefits, which are of special significance to them.
"In the 1950s, there was a 56-day strike to get these workers brought into the Teamsters pension plan, which is one of the longer strikes in the history of our union," said Peter Finn, Teamsters Western Region International Vice President and Food Processing Division Director. "The Teamsters have sought to honor that legacy by working hard to protect and improve the pension every year since then."
Teamsters Local 58 represents workers in food processing, health care, logistics, and a wide variety of other industries throughout Northwest Oregon. For more information, go to teamsters58.com.
« Previous
Next »