Drivers at 10 Roads Express in Kansas Join Teamsters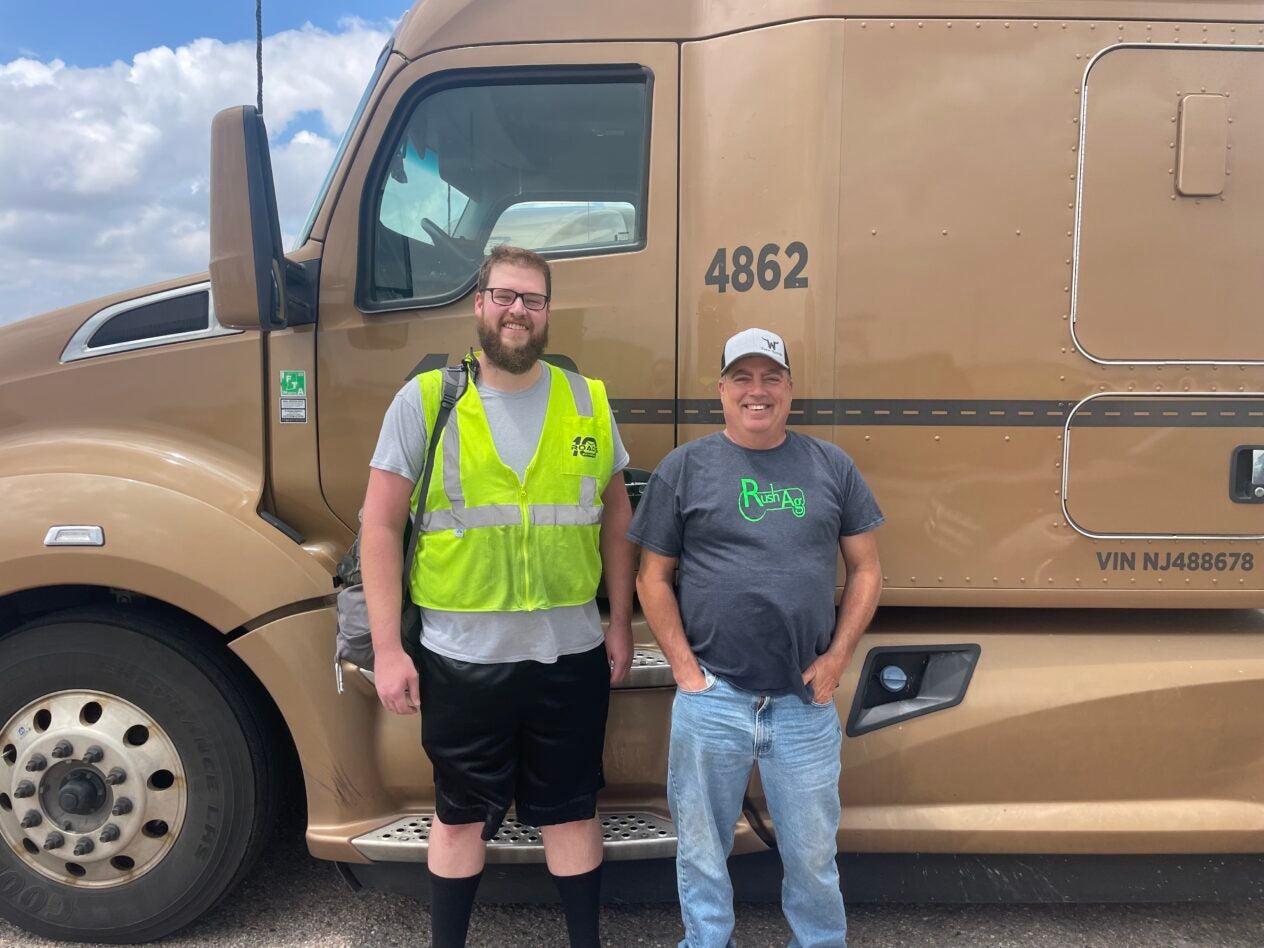 Freight Workers Win Representation with Teamsters Locals 41 and 696
Press Contact: Daniel Moskowitz Phone: (770) 262-4971 Email: dmoskowitz@teamster.org
(EDGERTON & COLBY, Kan.) – In two separate elections, drivers at 10 Roads Express in Edgerton and Colby, Kan., have voted to join the Teamsters. They are seeking better benefits and fair work rules.
"We were determined to win. For too long, drivers have been forced to work under unfair conditions with no control over our stop times. When we are delayed, we don't get paid. We also need better health care," said Tony O'Neil, a driver at 10 Roads Express in Colby. "As Teamsters, we will put an end to the unfair work rules and win the wages and benefits we deserve."
Drivers in Edgerton will join Teamsters Local 41 in Kansas City, Mo., and drivers in Colby will join Teamsters Local 696 in Topeka, Kan. The elections took place yesterday for more than 30 workers at both locations.
"We have been working on this campaign with the International for the last four months. These workers were determined from the start. They've long needed representation, and they fought hard to win it," said Roy Nixon, Teamsters Local 41 Organizer. "This is just the start of more organizing at this company here in Kansas as well as other locations across the country."
The wins in Kansas are the first in a national organizing effort by the Teamsters at 10 Roads Express.
"We are thrilled to welcome these drivers into the union and stand alongside them as they negotiate a first contract," said John A. Murphy, Teamsters National Freight Director. "The victories in Kansas are part of a larger worker movement at 10 Roads Express. The Freight Division is committed to building union density at this company and growing our footprint throughout the entire freight industry."
Founded in 1903, the International Brotherhood of Teamsters represents 1.2 million hardworking men and women in the U.S., Canada, and Puerto Rico. Visit Teamster.org for more information. Follow us on Twitter @Teamsters and "like" us on Facebook at Facebook.com/teamsters.
« Previous
Next »