Teamsters Rally to Demand Nestle Keep Coffee Plant Open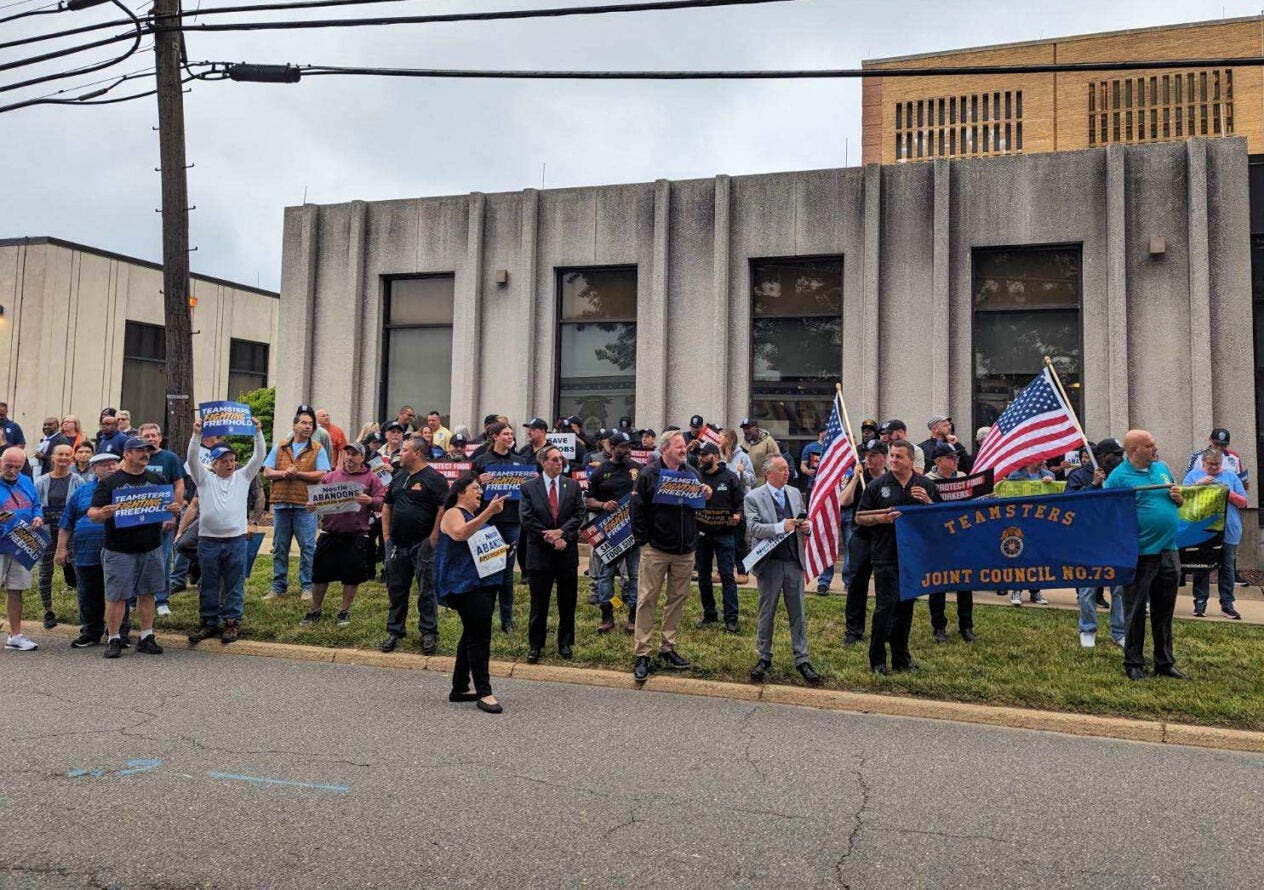 Workers Call out Company's Plan to Kill Good Jobs, Move Production to Mexico
Press Contact: Kara Deniz Phone: (202) 624-8142 Email: mmcquaid@teamster.org
(FREEHOLD, N.J.) – Teamsters Local 11 members at Nestlé rallied this week to demand the company keep its Freehold coffee plant open and called out the corporation for shifting production to Mexico.
Nearly 200 Teamsters work at the Freehold facility, which is Nestlé's only coffee production plant in the U.S.
Nestlé management told the Teamsters it plans to shift operations to Mexico and Brazil. In 2022, Nestlé invested $340 million to open a new coffee plant in Veracruz, Mexico.
"It's shameful that this highly profitable corporation would invest millions of dollars in Mexico while threatening the livelihoods of New Jersey Teamsters," said Michael Curcio, President of Local 11. "Nestlé needs to stop spitting in the face of American manufacturing workers and commit to doing what's right by the Freehold community."
Nestlé made $17 billion in profit in 2022 and took $14.5 million in taxpayer-funded public subsidies from New Jersey residents. The company reported $102.1 billion in global annual sales in 2022, and Nestle's CEO's total compensation was $11.5 million.
Local 11 met with Nestlé management in Freehold on June 20 to demand transparency regarding their plans for the facility. The company refused to give Teamsters clarity about the plant's future, leaving hundreds of families and the Freehold community in limbo. While Nestlé drags its feet, the Teamsters will fight on behalf of members.
"This plant is an institution in the Freehold community going back to the 1940s. It's outrageous to think that the work so many generations have done in Freehold could move thousands of miles away to another country — all so Nestlé can exploit cheaper labor," said Nazar Mykhaylenko, a Local 11 member who works at the Freehold facility.
Founded in 1903, the International Brotherhood of Teamsters represents 1.2 million hardworking people in the U.S., Canada, and Puerto Rico. Visit Teamster.org for more information. Follow us on Twitter @Teamsters and "like" us on Facebook at Facebook.com/teamsters.
« Previous
Next »