Rail Teamsters File Lawsuit against Genesee & Wyoming and Engineering Services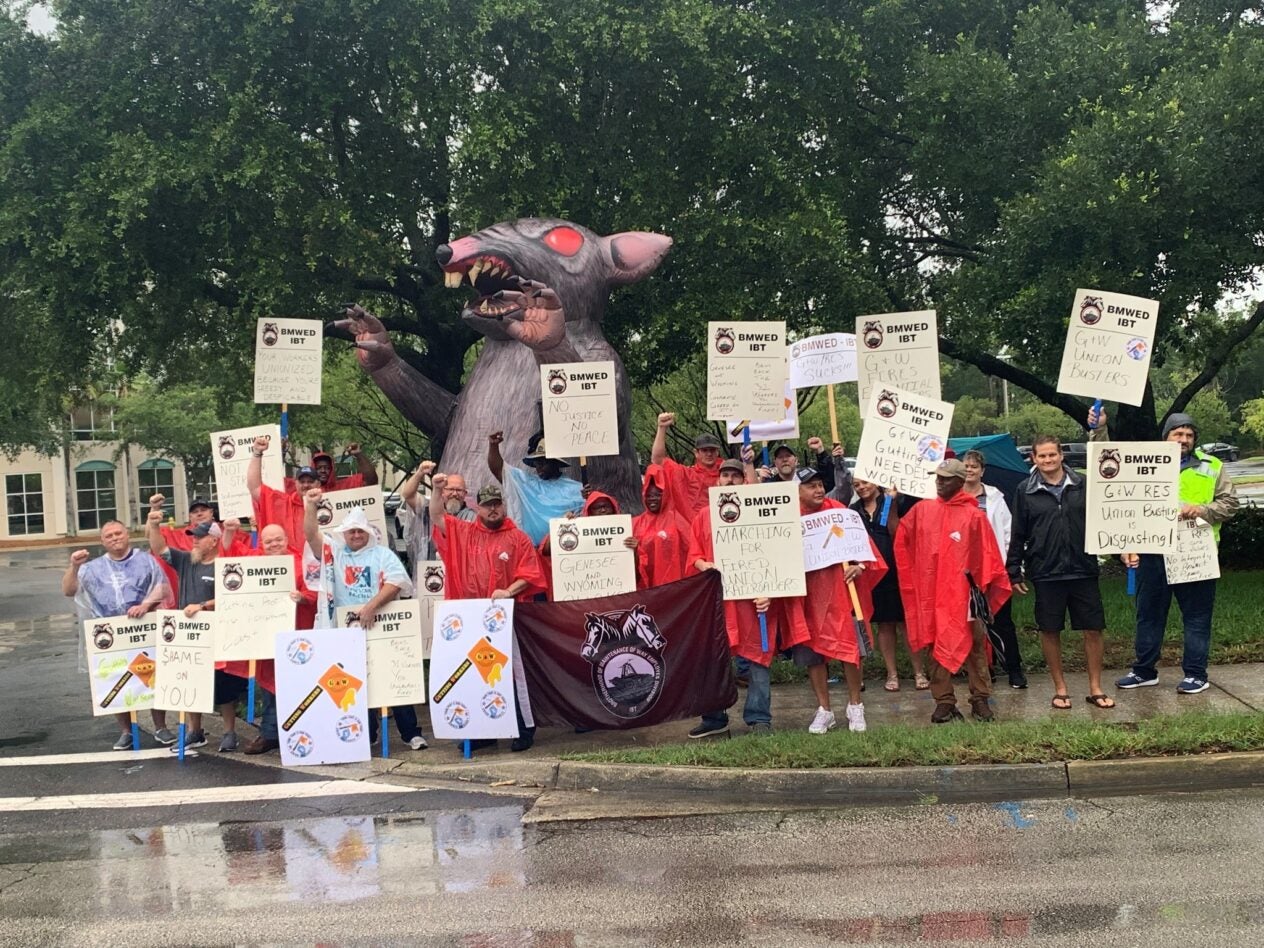 Railroad Unlawfully Fired Pro-Union Workers After Organizing Victory
(JACKSONVILLE) – The Brotherhood of Maintenance of Way Employes Division of the Teamsters (BMWED) has filed a lawsuit against the Genesee & Wyoming railroad company and its subsidiary Engineering Services for unlawfully firing nearly half its workforce a month after they formed a union.
BMWED Teamsters rallied on June 23 in Jacksonville, Fla. and Rochester, N.Y. outside the railroad's offices in protest of Genesee & Wyoming's union-busting activities.
BMWED's lawsuit asserts that when Genesee & Wyoming workers began organizing to join the BMWED, the employer instituted a hiring freeze until the "union situation" was sorted out. The hiring freeze led to employees being overworked and denied vacation.
"Genesee & Wyoming needs to understand it has no right to block its workers' attempts to form a union," said BMWED National President Tony Cardwell. "The BMWED has zero tolerance for employers who break the law at the expense of our members' livelihoods."
Genesee & Wyoming targeted the most vocal union supporters when the company laid off about 31 workers. The company went on to say that the work these workers had been doing would be "contracted out" for the rest of the year, signaling the only reason they were fired was because of their outspoken union support.
"The audacity of these companies to punish workers' good faith attempts to improve their lives is exactly why we need unions in the first place," said Teamsters General President Sean M. O'Brien. "Genesee & Wyoming is in for a rude awakening if it thinks it can act this way towards Teamsters with impunity."
Founded in 1903, the International Brotherhood of Teamsters represents 1.2 million hardworking people in the U.S., Canada, and Puerto Rico. Visit Teamster.org for more information. Follow us on Twitter @Teamsters and "like" us on Facebook at Facebook.com/teamsters.
« Previous
Next »