Teamsters Approve $2 Million to Support Members Impacted by Writers' Strike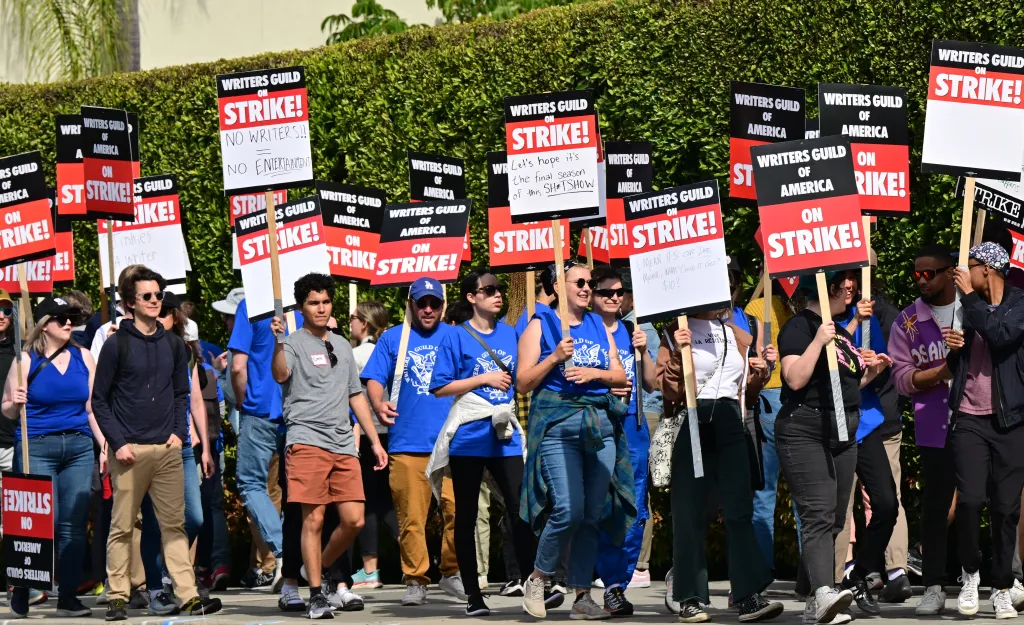 (LOS ANGELES) – The General Executive Board of the International Brotherhood of Teamsters has unanimously approved $2 million to support Motion Picture Teamster members in need during the ongoing strike against the Alliance of Motion Picture and Television Producers (AMPTP).  
"We can't rely on employers to protect and support our members," said Teamsters General President Sean M. O'Brien. "Teamsters protect Teamsters. This money will go to support hardworking families."
"The studios and tech companies should be ashamed of themselves for playing games with people's livelihoods. We are committed to making sure our members are protected and getting this money into their hands as soon as possible," said Lindsay Dougherty, Director of the Teamsters Motion Picture and Theatrical Trade Division and Western Region Vice President.
The Motion Picture and Theatrical Trade Division will create a fund with outlined eligibility requirements for all Teamster members who work in the motion picture industry to apply for financial assistance.
Founded in 1903, the International Brotherhood of Teamsters represents 1.2 million hardworking men and women in the U.S., Canada, and Puerto Rico. Visit Teamster.org for more information. Follow us on Twitter @Teamsters and "like" us on Facebook at Facebook.com/teamsters.
« Previous
Next »