Teamsters File More Charges Against Cannabis Retailer Green Thumb Industries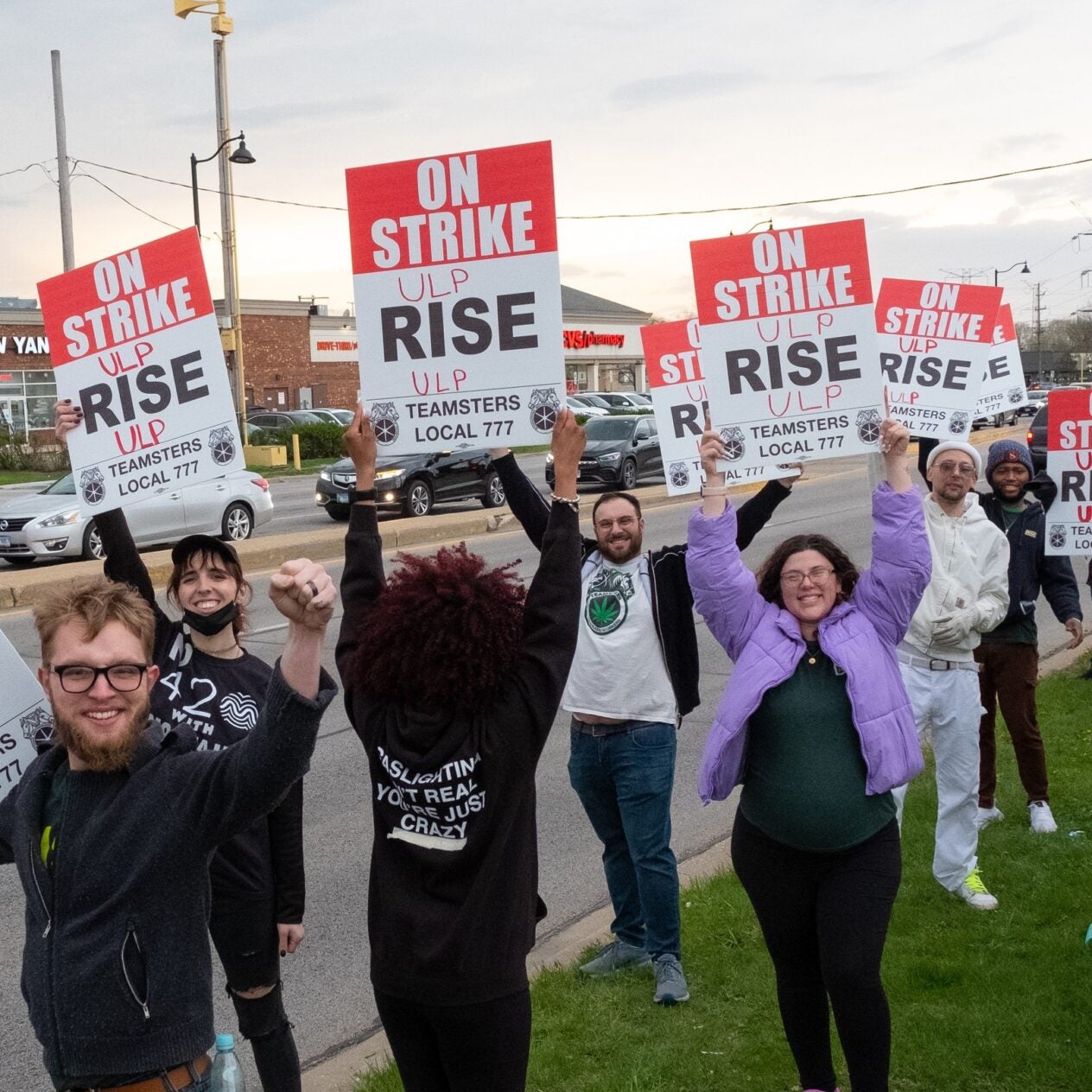 Multi-State Operator Fails to Learn Lesson from Record-Setting Strike
Press Contact: Matt McQuaid Phone: (202) 624-6877 Email: mmcquaid@teamster.org
(CHICAGO) – Teamsters Local 777 has filed additional Unfair Labor Practice (ULP) charges against Green Thumb Industries, the parent company of RISE dispensaries. The charges come after the workers embarked upon the longest ULP strike at a cannabis retailer in U.S. history.
"We are disappointed, but not surprised, by this latest turn of events," said Jim Glimco, Local 777 President. "This is the same employer that has lied repeatedly to both its staff and the general public about its conduct. We hoped for GTI to change its behavior but hope and expectation are two very different things."
The charges were brought because the company spied on the workers by reading messages in a private Discord server during the 13-day ULP strike. The company has also been diverting hours from part-time workers who exercised their right to strike and giving them away to temporary workers.
"Unfortunately, this is not a company that has learned its lesson," said Peter Finn, Teamsters Western Region International Vice President and Food Processing Division Director. "The company's continued refusal to respect federal law has led them to lose revenue, operational stability, and the trust of their workforce. If they keep committing ULPs, we will keep filing charges. The Teamsters will not be broken."
Founded in 1937, Teamsters Local 777 represents workers in a wide variety of industries throughout the Chicago area. For more information, go to teamsters777.org/.
« Previous
Next »