Bloc Dispensary Staff Joins Teamsters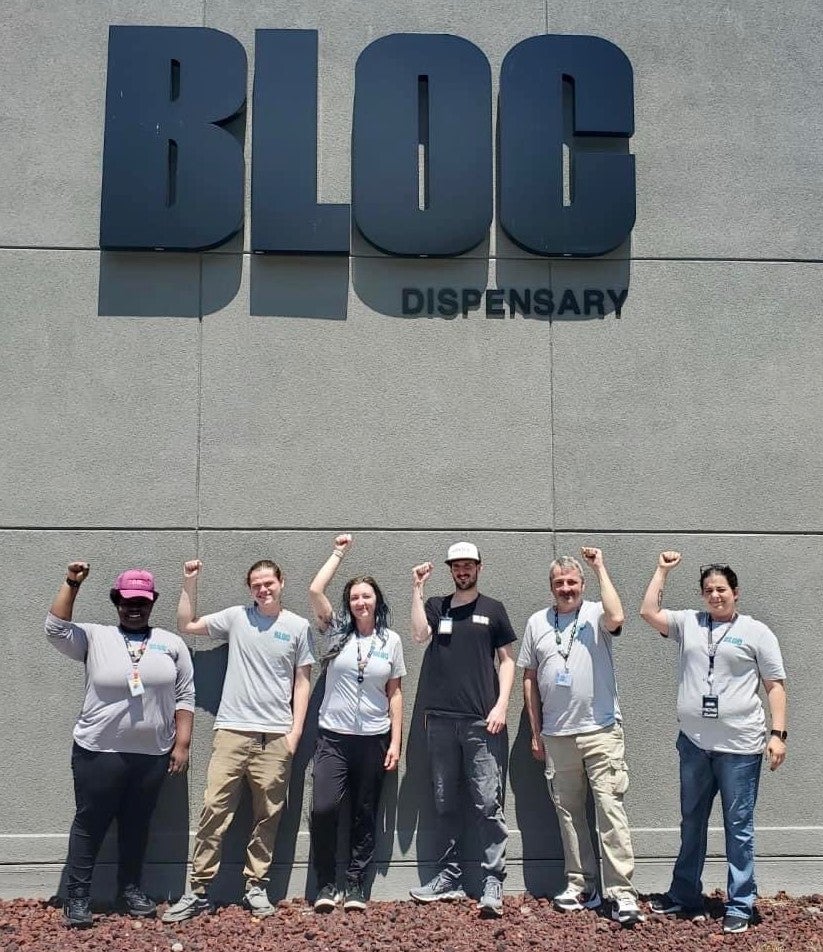 Cannabis Workers are the First in Missouri to Join America's Strongest Union
Press Contact: Matt McQuaid Phone: (202) 624-6877 Email: mmcquaid@teamster.org
(VALLEY PARK, Mo.) — Patient Care Advocates and Dispensary Supervisors at Bloc Dispensary, a subsidiary of Justice Cannabis Company, have voted to join Teamsters Local 618. They are the first group of cannabis workers to unionize with the Teamsters in Missouri.
"Since recreational use and sale was legalized here last February, the average combined cannabis revenue statewide has been more than $100 million per month," said Derek Kropp, Local 618 Secretary-Treasurer. "A huge amount of that money is going to big multi-state operators like Justice Cannabis. These workers are the reason for the colossal success of this business in such a short period of time, and we're going to get them a collective bargaining agreement that reflects that."
"This is the first of many cultivation, distribution, and retail operations that we're going to organize throughout Missouri," said Peter Finn, Teamsters Western Region Vice President and Food Processing Division Director. "These workers are building a movement in cannabis where there are long-term, sustainable careers from grow to sale. We're excited for what the future holds."
"We formed our union with the Teamsters for better wages, guaranteed tips and discounts, respect, and a voice on the job," said the Bloc Dispensary Organizing Committee in a joint statement. "We're united, energized, and excited to get to the bargaining table to negotiate our first contract."
Teamsters Local 618 has represented workers in the Greater St. Louis area for more than 80 years. For more information, go to teamsterslocal618.org.
« Previous
Next »