Washington Suburban Sanitary Commission Workers Secure First Teamster Contract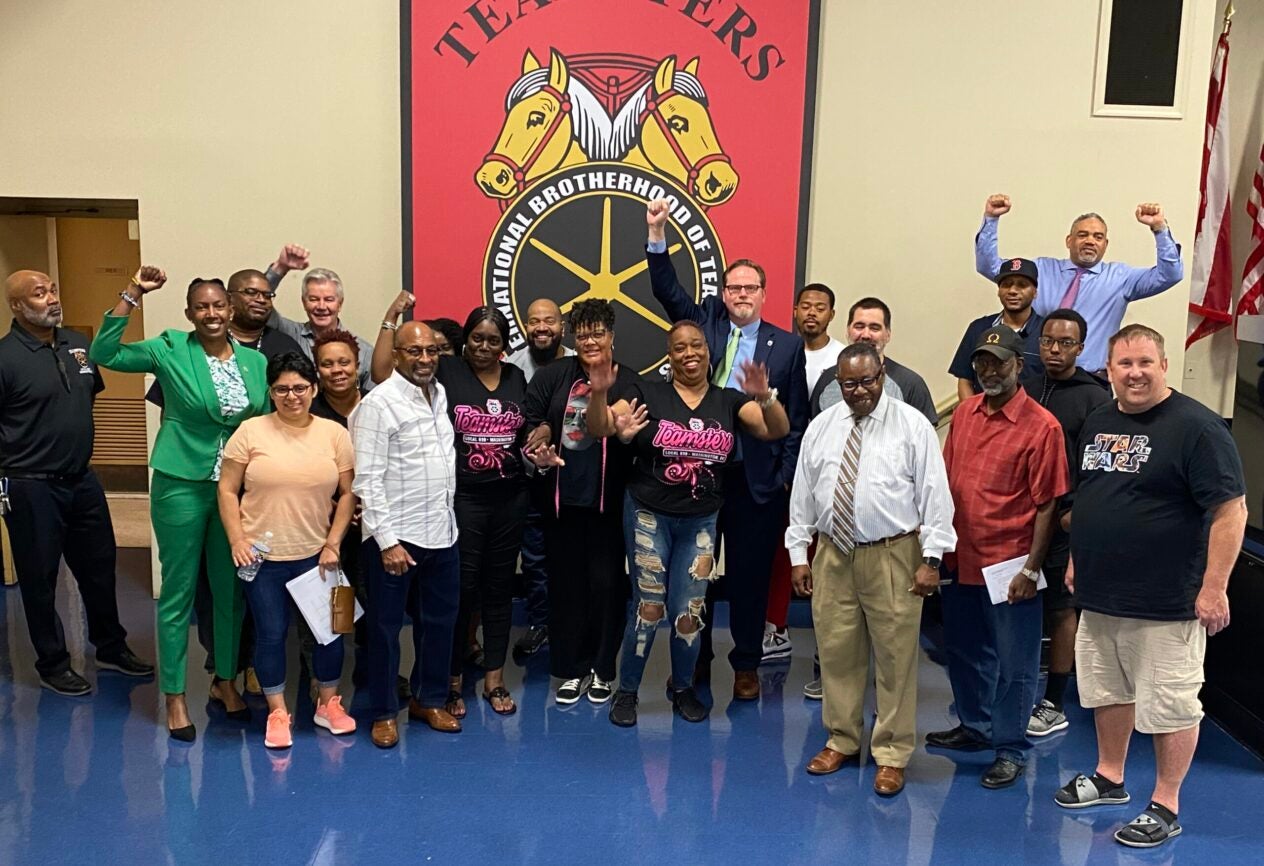 New Agreement Provides Wage Increases to More than 200 Members
Press Contact: Matt McQuaid Phone: (202) 624-6877 Email: mmcquaid@teamster.org
(WASHINGTON) – Washington Suburban Sanitary Commission (WSSC) workers represented by Teamsters Local 639 have overwhelmingly voted to ratify their first contract. The 240 WSSC workers provide safe drinking water and wastewater management for several cities in Montgomery and Prince George's Counties, Maryland.
"These workers provide an essential service to more than one million of our neighbors in Maryland," said Bill Davis, President of Local 639 in Washington, D.C. "After kicking off an organizing drive four years ago, WSSC workers stood together, remained patient, and have finally achieved a strong union contract they can be proud of."
Organizing at WSSC began in 2018, but the workers were initially ineligible for union membership. That changed after the passage of House Bill 1280, a Maryland law that amended the qualifications for union representation at WSSC.
"We always wanted to be Teamsters," said Sharon Joyner, a WSSC worker and member of the negotiating committee. "Once we joined Local 639 the negotiations kicked into high gear."
"WSSC workers stood strong throughout the process and achieved justice that only a Teamster contract can provide," said Frank Myer, Local 639 Business Agent.
"We are excited to finally have our first Teamster contract," said Wendi Corbin, a 14-year WSSC veteran and member of the negotiating committee. "We wanted better wages and respect on the job and Local 639 delivered for our members in a big way."
Teamsters Local 639 has represented workers in a wide variety of industries throughout Washington, D.C., Maryland, and Virginia since 1934. For more information, go to teamsters639.com.
« Previous
Next »