Minnesota Assistant Public Defenders, Support Staff Ratify Historic Agreements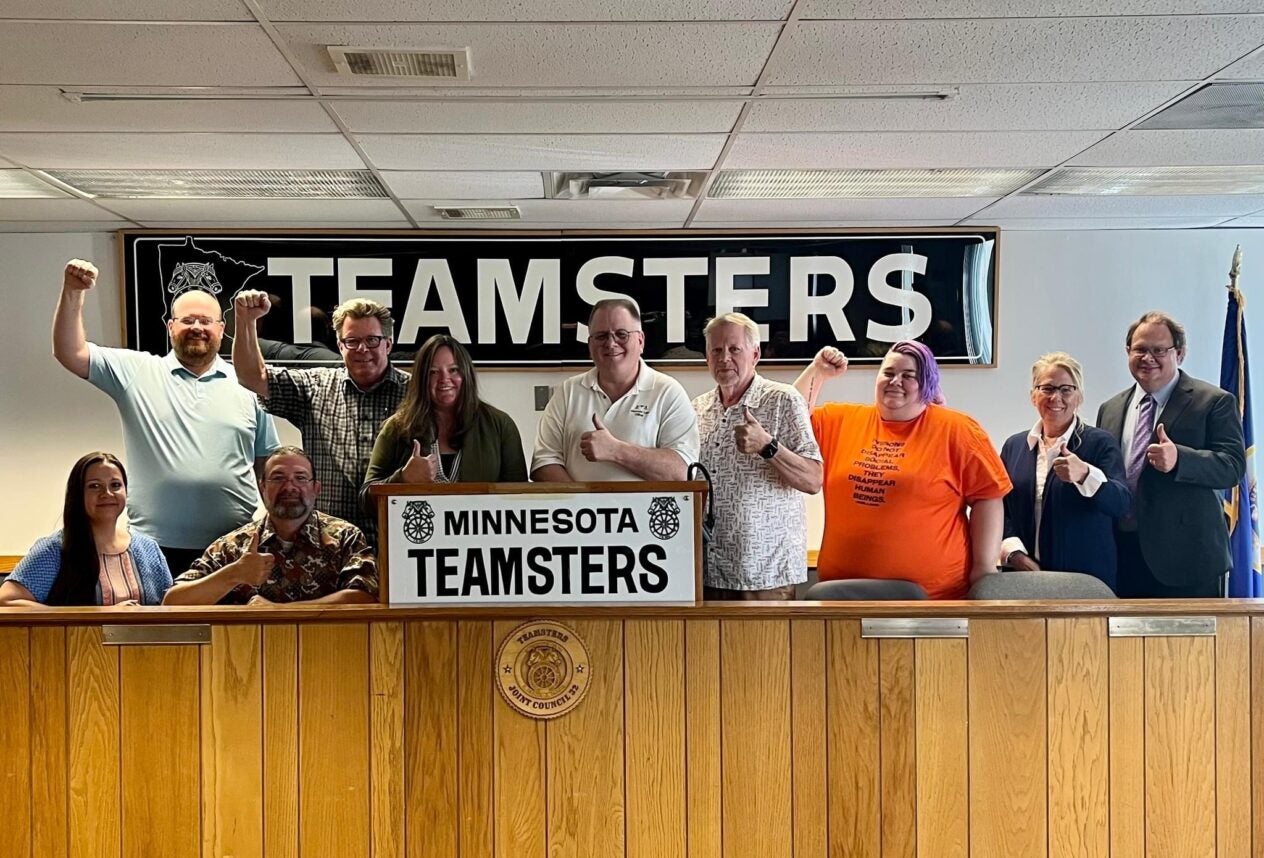 More Than 700 Teamsters Covered by New Agreements with Minnesota Board of Public Defense
Press Contact: Matt McQuaid Phone: (202) 624-6877 Email: mmcquaid@teamster.org
(MINNEAPOLIS) – Minnesota assistant public defenders and support staff represented by Teamsters Local 320 have ratified historic collective bargaining agreements with the Minnesota Board of Public Defense. The assistant public defenders ratified their agreement by 96 percent and public defense support staff ratified their agreement by 98 percent.
"The agreements for attorneys and support staff are truly historic with life-changing salary increases that will provide stability for an agency that suffered chronic underfunding by the State Legislature," said Brian Aldes, Teamsters Local 320 Secretary-Treasurer and chief negotiator. "These agreements are the culmination of a hard-fought strategic campaign to bring public awareness to the beleaguered public defense system and to build pressure on the state legislature to adequately fund the agency."
Earlier this year, the Minnesota State Legislature increased the Minnesota Board of Public Defense budget by nearly 50 percent to provide salary parity with state and local prosecutors and to allow the agency to hire necessary personnel to meet the long-established American Bar Association standards.
"Public defense is a constitutional service provided to vulnerable citizens under the Sixth Amendment," said Grant Sanders, assistant public defender in the Third Judicial District. "It's long past due for these vital investments from the State of Minnesota."
"Being a union member is a full contact sport," said Kyle MacArthur, an investigator in the Fifth Judicial District. "Our union organized at the bargaining table and at the state legislature, and we must keep our feet on the gas into the future."
Teamsters Local 320 represents a wide variety of public sector workers throughout Minnesota. For more information go to teamsterslocal320.org/
« Previous
Next »