UPS Teamsters Contract Takes Effect as Final Supplement Ratified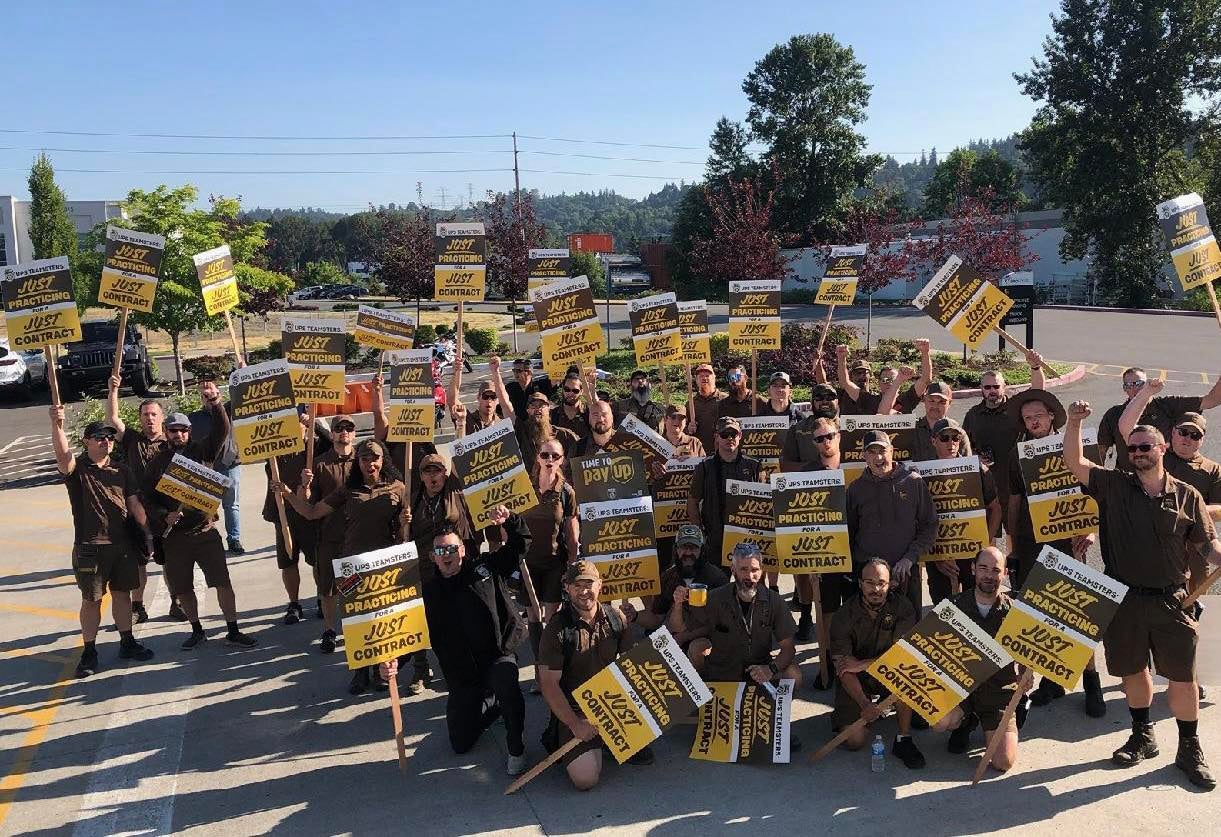 Record Wage Increases Begin Sunday Under Teamsters Historic Five-Year Agreement
(WASHINGTON) – The Teamsters' new National Master Agreement with UPS has officially gone into effect, protecting more than 340,000 full- and part-time workers, after an outstanding supplemental contract was resolved and ratified in Florida.
The LAI supplement for 174 members of Teamsters Local 769 was voted and successfully passed by affected workers Friday afternoon. Discussions between the Teamsters' supplemental committee and UPS representatives cleared up questions from Local 769 members about benefits. The local supplement was overwhelmingly ratified 80-8 following the historic approval of the UPS Teamsters national agreement on Tuesday. Rank-and-file Teamsters ratified the five-year contract by a record 86.3 percent, tallying an unprecedented 58.1 percent voter turnout.
The National Master Agreement rewards UPS Teamsters by raising wages for everyone by no less than $7.50 per hour over the life of the contract, creating thousands of new full-time jobs, and securing important workplace protections, including air conditioning. It is the largest single-employer collective bargaining agreement in North America.
"Our union congratulates members of Local 769 for resolving their issues and swiftly ratifying the supplement to ensure immediate implementation of the national contract," said Teamsters General President Sean M. O'Brien. "The Teamsters' new agreement with UPS is a landmark contract for the labor movement and will improve the lives of hundreds of thousands of workers and their families. The historic gains that our entire union achieved to increase wages, protect and expand benefits, and strengthen working conditions will have positive and far-reaching effects for workers everywhere."
New wage increases for 340,000 UPS Teamsters will take effect on Sunday, August 27. UPS will soon issue retroactivity checks to workers for the month of August.
Founded in 1903, the Teamsters Union represents 1.2 million hardworking people in the U.S., Canada, and Puerto Rico. Visit Teamster.org to learn more and follow us on Twitter @Teamsters and on Facebook at Facebook.com/teamsters.
« Previous
Next »