Chicago Teamsters Ratify Five-Year Contract at Waste Management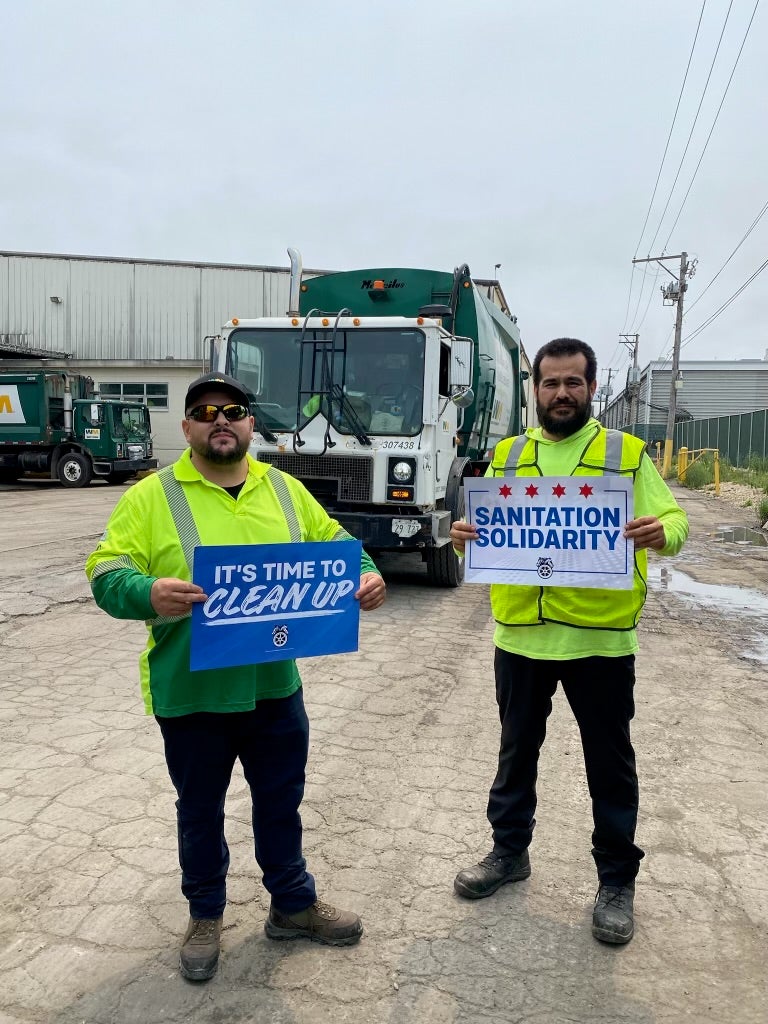 Local 731 Wins Agreement at WMI, Bargaining Continues for 2,500 More Waste Workers
Press Contact: Daniel Moskowitz Phone: (770) 262-4971 Email: dmoskowitz@teamster.org
(CHICAGO) – Members of Teamsters Local 731 at Waste Management, Inc. (WMI) in Chicago have voted by an overwhelming 2-1 margin for a strong new contract. The five-year agreement is being hailed as the richest ever negotiated by the 450-worker group and contains numerous improvements to benefits, contract language, and working conditions.
"We were successful in these negotiations because we were united and determined at the table. I've been a proud union member for over 30 years, and the future has never been brighter," said Glenda Schaller, a WMI driver. "We worked together and made a good contract better. As Teamsters, we're always building, always gaining."
Local 731 is currently negotiating agreements for more than 2,500 waste workers at several other employers, including Republic Services, Waste Connections, Lakeshore Recycling Systems, and several other private commercial waste companies for the city. At each employer, the Teamsters are fighting for higher wages, improved working conditions, and language guaranteeing workers the right to honor picket lines in the new contracts. The WMI contract victory marks the first group of workers to reach a deal in the Chicagoland area.
"I want to applaud Chicago workers and thank the leadership team at the International. Had it not been for our General President Sean M. O'Brien, we may never have secured a contract like this. His guidance in negotiations really sealed the deal. It is by far the richest contract in Local 731's history. It also includes some of the strongest language ever negotiated at WMI," said Chuck Stiles, Director of the Teamsters Solid Waste and Recycling Division. "Local 731 members are strong, focused, and energized. We will keep the momentum going as we continue our fight at the table with the other haulers."
Founded in 1903, the Teamsters Union represents 1.2 million hardworking people in the U.S., Canada, and Puerto Rico. Visit Teamster.org to learn more and follow us on Twitter @Teamsters and on Facebook at Facebook.com/teamsters.
« Previous
Next »