Mixer Drivers at Corliss Ratify First Contract with Teamsters Local 174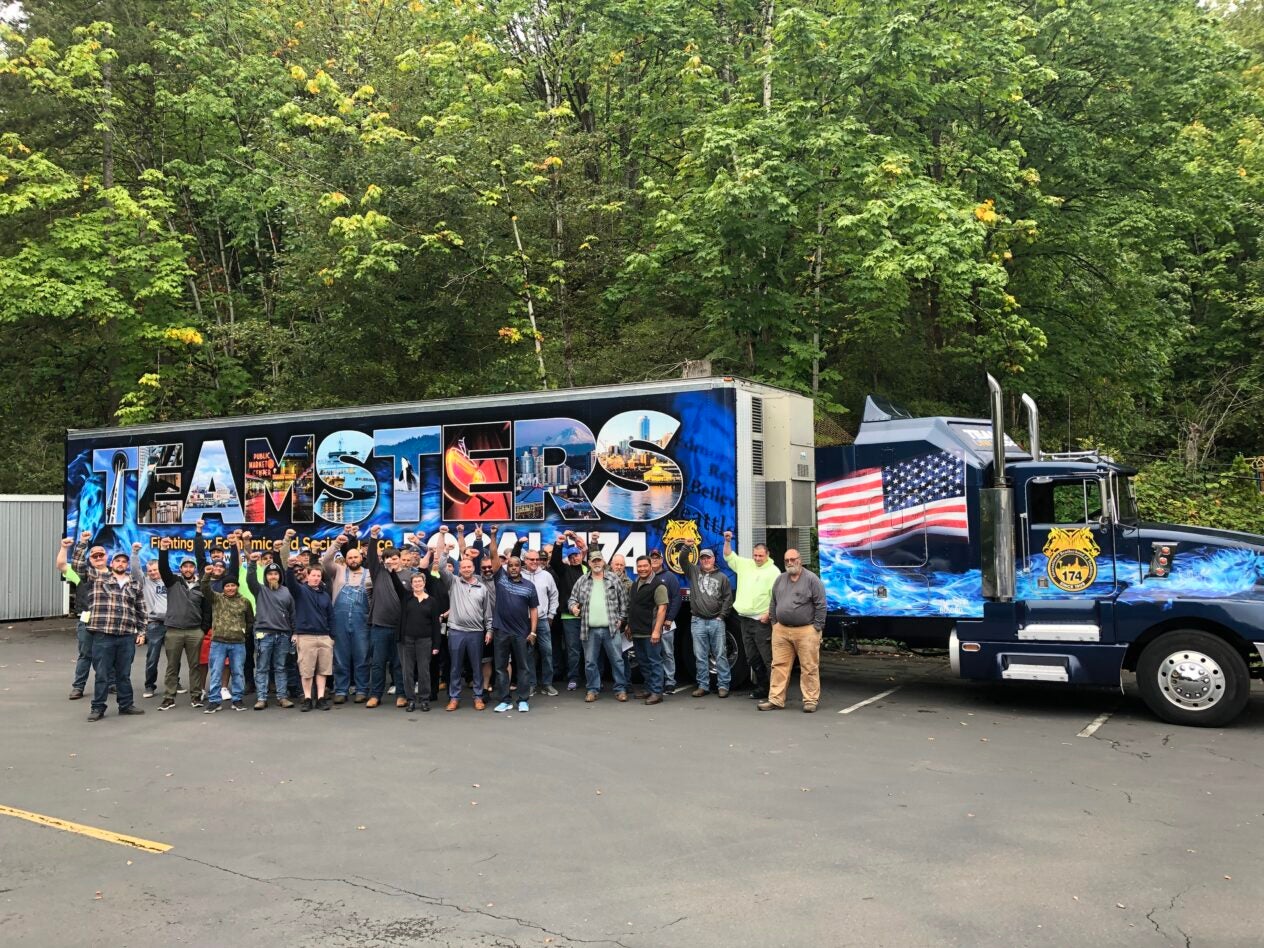 Drivers Avert Strike, Win Strong Teamster Agreement  
Press Contact: Jamie Fleming Phone: (425) 281-0166 Email: jfleming@teamsters174.org
(TUKWILA, Wash.)—Nearly 11 months after joining Teamsters Local 174, 50 drivers at Corliss Resources have voted overwhelmingly to ratify a strong Teamster contract. The agreement secures major improvements to every aspect of the group's working conditions – including wage increases, full family Teamster health care coverage paid by the employer, a Teamster pension, and work rules to protect the members from favoritism and abuse.
Teamsters Local 174 represents the majority of concrete mixer drivers at companies throughout the Puget Sound area. Prior to the workers joining Local 174 in November 2022, Corliss was one of the largest nonunion outliers. The decision to join the Teamsters came after major multinational company Heidelberg Cement – parent company of Teamster-represented Cadman – purchased Corliss in January 2022, which took the company out of the hands of local ownership.
Negotiations were slow and contentious, until Teamsters held a strike authorization vote in June, and the company realized Teamsters at Cadman would honor a Corliss picket line at their facilities.
The remarkable contract victory came from the solidarity of the newly organized Teamsters, the leadership of their rank-and-file bargaining committee, and the support of fellow Teamster concrete mixer drivers.
"This new contract will improve the lives of Corliss drivers dramatically and is a testament to what happens when Teamsters stand together and remain 'Rock Solid,'" said Teamsters Local 174 Secretary-Treasurer Rick Hicks, referencing the slogan used by concrete mixer drivers at Local 174 for years. "This group was nonunion a year ago, paying huge health care premiums, and living at the mercy of management's whims. Now their pay, benefits, and working conditions are within reach of the contract covering other Local 174 mixer drivers. These massive improvements are exceptional for a first contract and were only possible because this group stayed united throughout."
Founded in 1909, Teamsters Local 174 represents 8,400 working men and women in the Seattle area. "Like" us on Facebook at facebook.com/TeamstersLocal174
« Previous
Next »