Leinenkugel's Teamsters in Wisconsin Ratify Contract, End Strike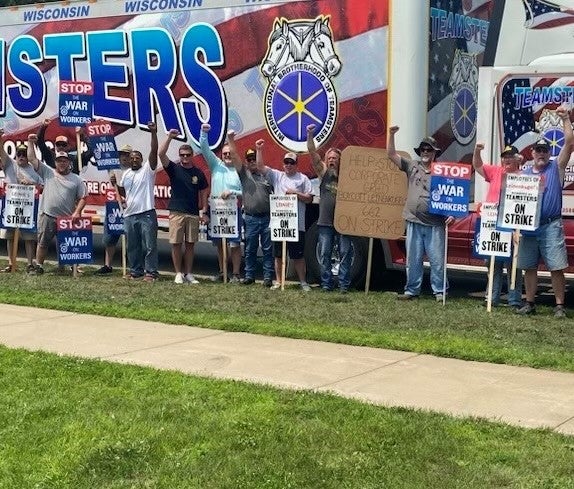 Workers Secure Enhanced Wages, Job Protections
Press Contact: Kara Deniz Phone: (202) 497-6610 Email: kdeniz@teamster.org
(CHIPPEWA FALLS, Wis.) — Leinenkugel's Brewing Company workers represented by Teamsters Local 662 voted to ratify a strong contract, ending their seven-week strike.
"Our members fought hard to win against a massive company with billions to throw around," said Tom Strickland, Secretary-Treasurer of Local 662. "They look forward to getting back to work with a fair contract."
Leinenkugel's is owned by Molson Coors. The new three-year contract includes wage enhancements and language to hold the company accountable that only came about because of the strike that began on July 10.
"There are some big wins in this contract," said Dan Boley, Local 662 Business Agent. "We look forward to building on this victory in the future."
About 40 Leinenkugel's workers were forced out on strike, in a battle that included a boycott campaign and significant community support.
"This strike has made the union stronger," said Kelly Bowe, a shipping clerk with 28 years of seniority. "These union workers are more than just coworkers — they are family. I am glad to be going back to work with my brothers and sisters."
Teamsters Local 662 represents workers in a wide variety of industries throughout central and northern Wisconsin. For more information, go to Teamsters662.com or follow Teamsters Local 662 on Facebook.
« Previous
Next »