Minnesota State University Teamsters Overwhelmingly Ratify Contract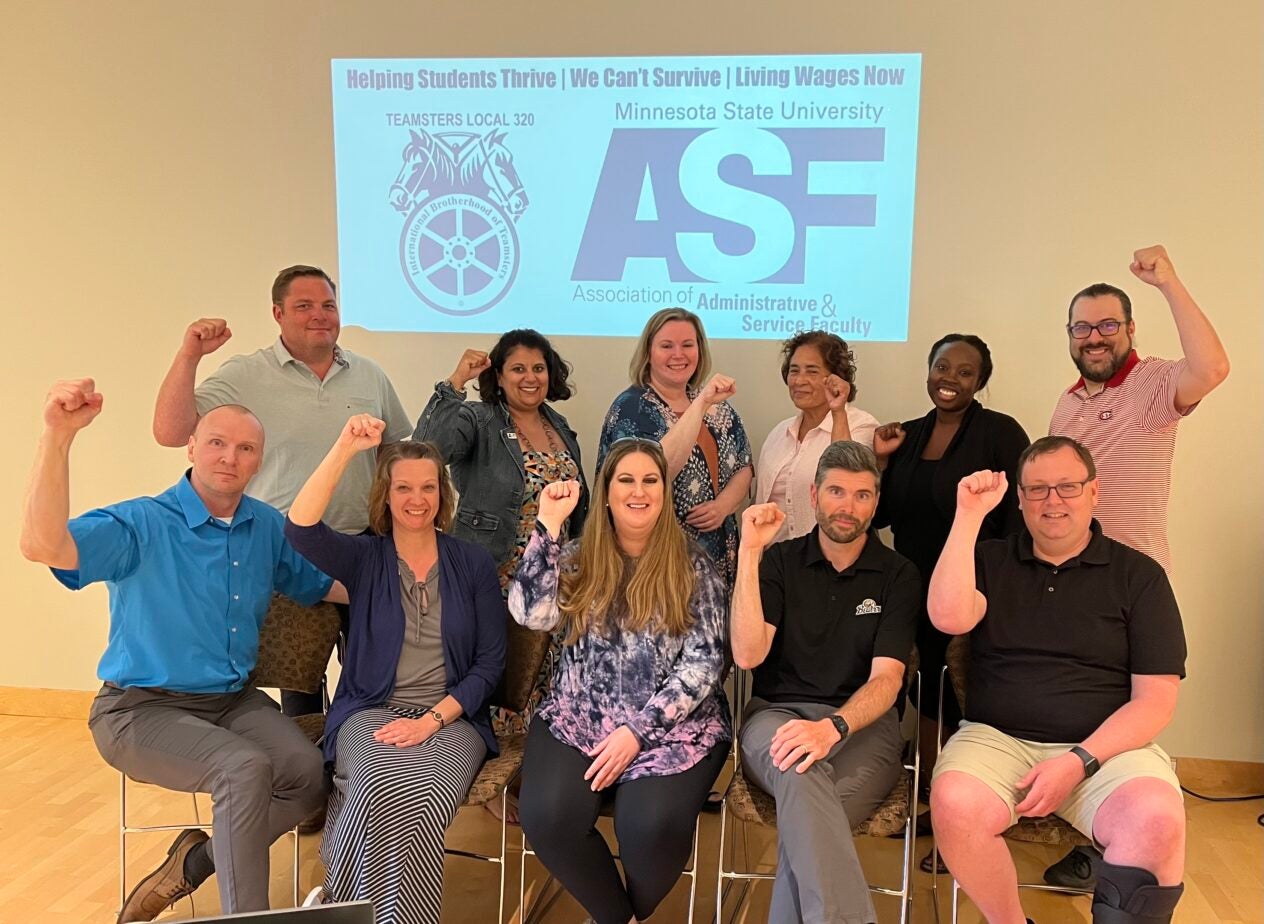 More Than 500 Workers Secure Highest Compensation Increase in More Than a Decade
Press Contact: Matt McQuaid Phone: (202) 624-6877 Email: mmcquaid@teamster.org
(MINNEAPOLIS) – Members of Teamsters Local 320 at Minnesota State University have overwhelmingly ratified a collective bargaining agreement. Local 320 represents more than 500 Administrative and Service Faculty (ASF) at Minnesota State.
"After four months of negotiations, we are thrilled that Minnesota State Administrative and Service Faculty finally have the strong contract they deserve," said Brian Aldes, Local 320 Secretary-Treasurer. "Throughout marathon negotiations and mediation, these workers remained united and committed to fighting for what they wanted – and now, their determination has paid off. This contract fight laid important groundwork for our next round of negotiations in 2025 and we look forward to continuing to fight alongside our Minnesota State Teamster brothers and sisters in years to come."
The new agreement includes significant wage increases – the highest increase in compensation in more than a decade – and requires Minnesota State to conduct an equity and compensation study.
"Negotiations were long and difficult, but ASF Teamsters stepped up and got us across the finish line," said Kristy Modrow, Student Relations and Experiential Learning Director of School of Public Affairs at St. Cloud State University and Minnesota ASF President. "We are thrilled to have our first Teamster contract. ASF and Teamsters are stronger together!"
Teamsters Local 320 represents a wide variety of public sector workers throughout Minnesota. For more information go to teamsterslocal320.org/
« Previous
Next »