Teamsters Authorize Strike at Detroit Casinos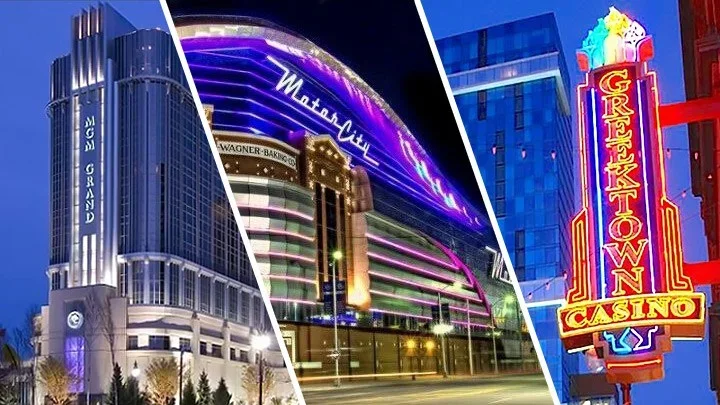 Teamsters, Coalition of Unions Representing 3,500 Workers Demand Fair Contracts
Press Contact: Kara Deniz Email: kdeniz@teamster.org
(DETROIT) – Detroit casino workers have voted by an overwhelming 99 percent to authorize a strike.
The authorization allows Teamsters Local 1038 and four unions representing more than 3,500 workers to call a strike should MGM Grand Detroit, Hollywood at Greektown, and MotorCity casinos fail to deliver fair contracts by the Oct. 16 deadline.
Negotiations on new agreements began in September for members of Local 1038, UNITE HERE Local 24, United Auto Workers Local 7777, International Union of Operating Engineers Local 324, and the Michigan Regional Council of Carpenters.
Workers seek wage increases, retirement security, and protections against the implementation of technology.
"The strike authorization sends a clear message to the Detroit casino cartel that our members are the ones who created massive profits for these corporations, and it's time to share the wealth," said Teamsters General President Sean M. O'Brien. "Teamsters and the labor movement are united. Our members will get a contract that rewards their hard work, or we will withhold our labor."
"This vote shows the power of the Teamsters and our brothers and sisters in the casino industry. We are prepared to get the strong agreement our members deserve," said Tommy Blitsch, Director of the Teamsters Convention, Trade Show, and Casino Division.
During COVID-19 shutdowns, Detroit casino workers sacrificed raises and shouldered heavier workloads to help the industry recover. Following the end of restrictions and the legalization of online gaming, industry gaming revenues surpassed pre-pandemic levels to set a new high. In 2022, the Detroit casino industry generated a record $2.27 billion in gaming revenue and is expected to surpass that in 2023.
MGM Grand Detroit's parent company, MGM Resorts International, reported all-time-record company-wide revenues in the second quarter of 2023. The company spent $2.8 billion on stock buybacks in 2022. In 2023, the company announced plans for an additional $2 billion in stock buybacks. Hollywood at Greektown's parent company, PENN Entertainment, completed stock buybacks of $750 million in the second quarter of 2023.
Union members at Detroit's three casinos work in food and beverage, housekeeping, retail outlets, slot and table games, and engineering.
Founded in 1903, the International Brotherhood of Teamsters represents 1.2 million hardworking people in the U.S., Canada, and Puerto Rico. Visit Teamster.org to learn more. Follow us on Twitter @Teamsters and "like" us on Facebook at Facebook.com/teamsters.
« Previous
Next »