Teamsters Human Rights and Diversity Commission Recognizes Domestic Violence Awareness Month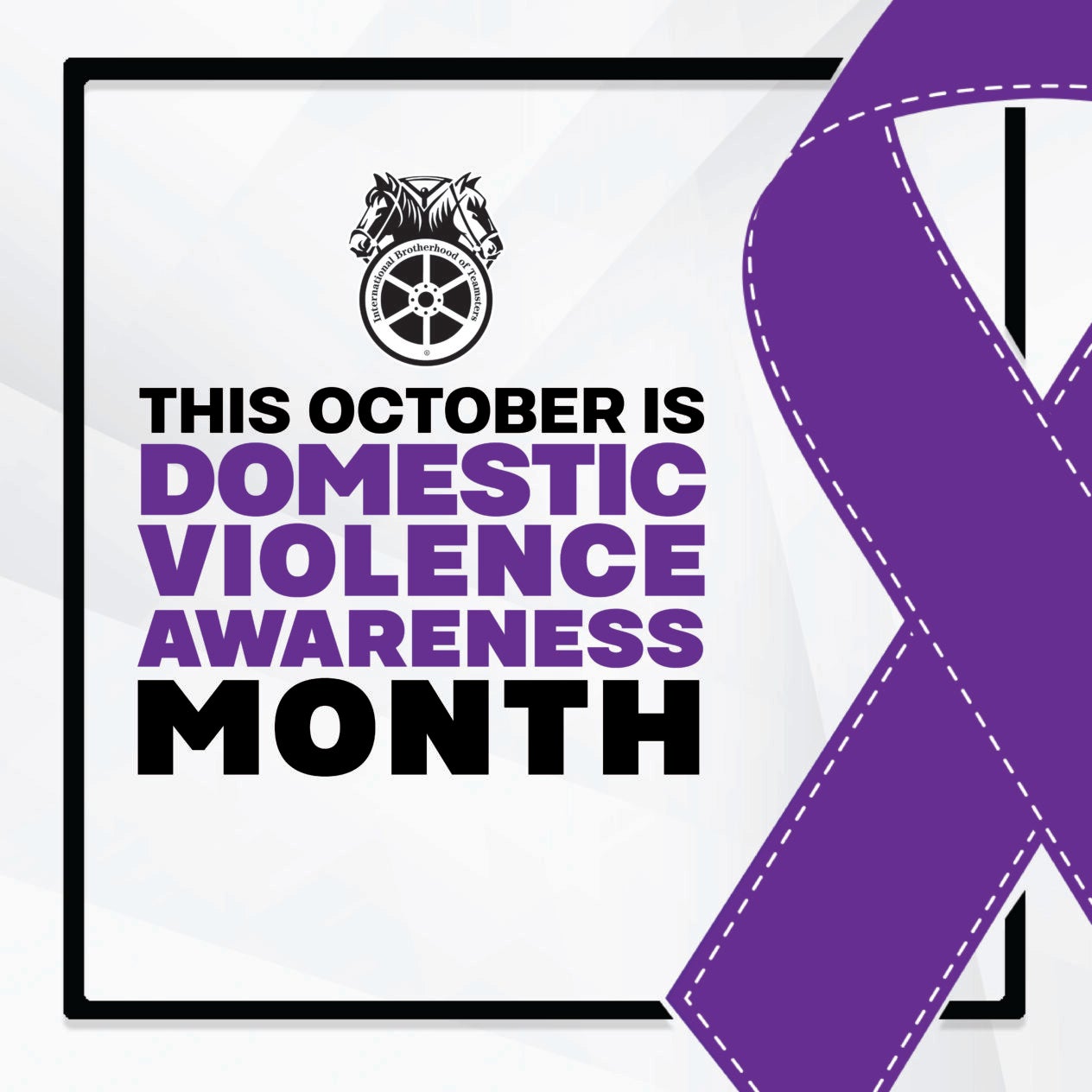 The Teamsters Human Rights and Diversity Commission (HRDC) recognizes Domestic Violence Awareness Month with a commitment to addressing this crisis. We stand in solidarity with everyone impacted by domestic violence.
As a union that represents health care and law enforcement workers, the Teamsters know firsthand domestic violence is a grave problem that permeates our society. On average, 20 people per minute are abused by an intimate partner in the United States. That's 10 million people each year. We mourn for those who have suffered in silence, celebrate the resilience of those who have overcome, and support all efforts to end domestic violence.
This October, we urge everyone to:
Listen and Learn: Take the time to understand the complexities of domestic violence, its signs, and its far-reaching consequences. Education is the cornerstone of empathy and change.
Support Survivors: Reach out to those affected by domestic violence with compassion, empathy, and resources. Let them know they are not alone, and that help is available.
Advocate for Solutions: Advocate for policies and resources that prioritize prevention and support for victims. Together, we can work toward a future free from domestic violence.
Reflect and Remember: Take a moment to remember those who have lost their lives to domestic violence and honor their memory by supporting efforts to prevent further tragedies.
The Teamsters Union is committed to advocating for a world where individuals can live without fear and relationships are built on respect and love.
If you or someone you know is a victim of domestic violence, you're not alone in your struggle. Contact the National Domestic Violence Hotline at 800-799-7233.
« Previous
Next »